Archaeologists have made new discoveries at Tell Muhammad, Iraq, following a two-month period of intensive archaeological research.
Under the direction of the University of Catania and its Department of Humanistic Sciences, the Baghdad Urban Archaeological Project, with support from the Ministry of Foreign Affairs and International Cooperation, the research team suggest that the city's origins now trace back to the early Paleo-Babylonian era, known as the age of Hammurabi.
The archaeological evidence also indicates that the city was abandoned during the fall of Babylon in 1595 BC, orchestrated by the Hittite ruler Mursili I, as indicated by the historical texts found at Tell Muhammad.
The primary focus of the excavation campaign was to unearth the intricate system of fortifications and water management that marked the city's northeastern side. Over the course of these excavations, the researchers unearthed a section of the surrounding wall, demarcating a canal or even a river port along the Tigris River.
The entrance led to a complex system featuring a staircase ascending to a sizable elevated terrace with an adjacent tower, as well as a canal integral to the city's intricate sewerage system. The sewer canal has an internal support system and terracotta pipes designed to expedite the flow of wastewater. At the summit of the staircase stood a tower, while the external open space housed a cistern initially used for water collection and subsequently converted into a drainage ditch.
Within the city walls, the excavations also unveiled structures associated with grain processing and bread-making, as well as ovens with dual purposes, including the liquefaction of bitumen – essential for waterproofing vessels and water management facilities.
One notable discovery is a bathroom with an underlying latrine and a sacred space containing an altar and tombs dedicated to the cult of ancestors, known as "kispum" in Babylonian, as attested in contemporary cuneiform texts.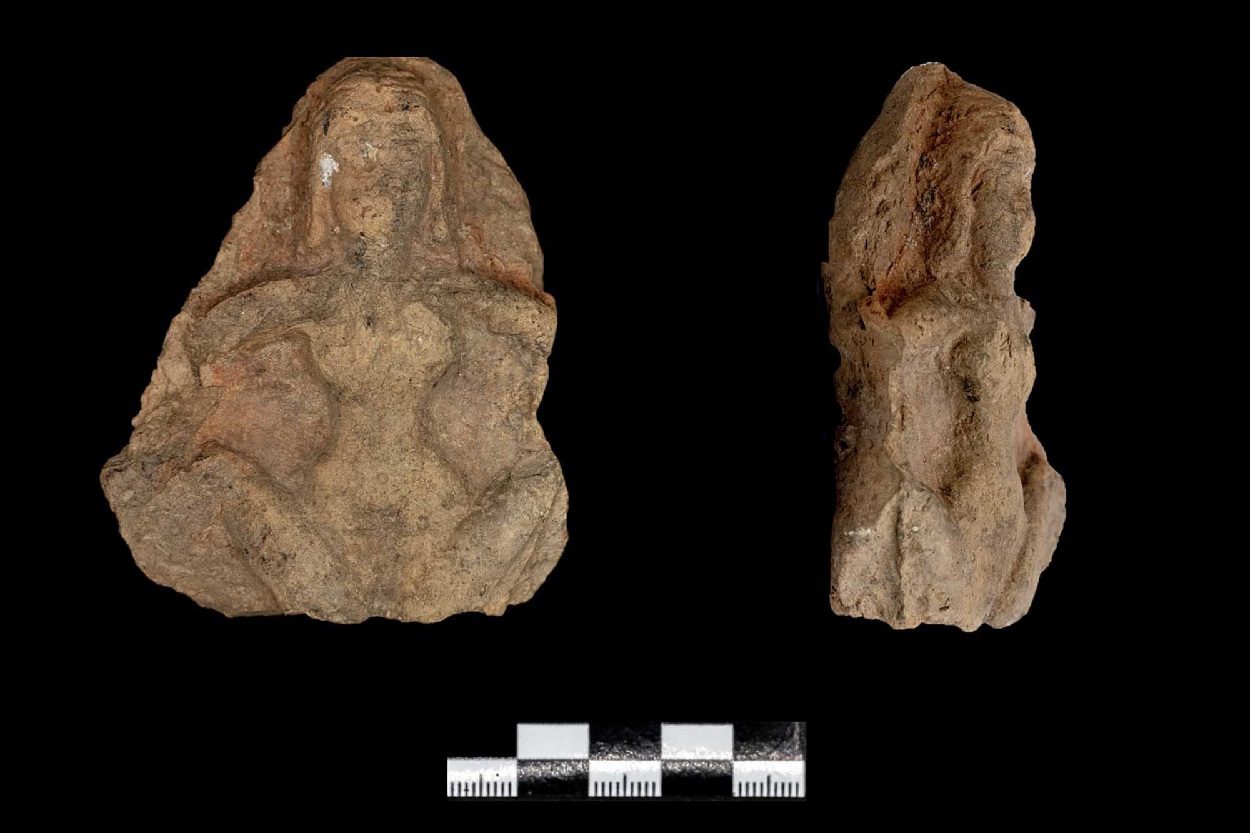 Alongside the characteristic ceramic forms from the Paleo-Babylonian era, three valuable cylindrical seals with administrative functions were also found that display iconography and inscriptions typical of that period. In addition to these seals, terracotta votive plaques adorned with female imagery, models of beds linked to sacred marriage, and figurines of musicians were also discovered, all representing elements of the Babylonian tradition from the early 2nd millennium BC.
Header Image Credit : University of Catania