Palmanova is a town and comune built during the late Renaissance by the former Venetian Republic in Northeast Italy.
The Venetian Republic (traditionally known as La Serenissima) was a sovereign state centred on Venice. The Republic came into a series of conflicts with the expanding Ottoman Empire, resulting in the construction of Palmanova to provide protection on the eastern frontier as a Venetian military station.
Palmanova was founded in 1593 to commemorate the victory of the Christian forces over the Ottomans at the Battle of Lepanto in 1571. The town was designed by the Italian architect Vincenzo Scamozzi in the form of a nine-pointed star (known as a star fort) using the latest military innovations of the 16th century.
A moat surrounds Palmanova, reinforced with protruding walls and ramparts, whilst access to the town was via three guarded entry gates. The interior has concentric peaks with radiating streets called Sforzinda, following a concept designed by the 15th century architect Antonio di Pietro Averlino.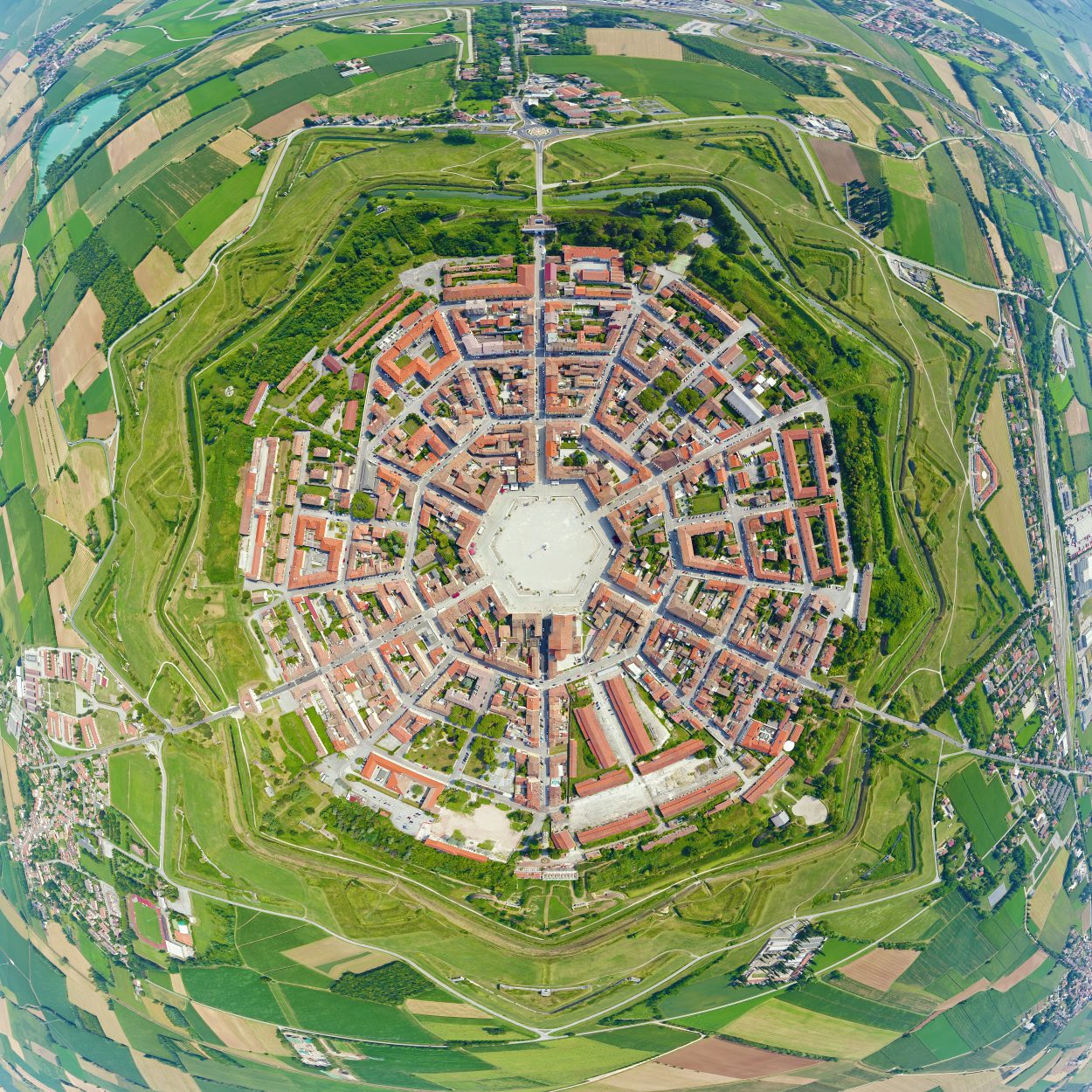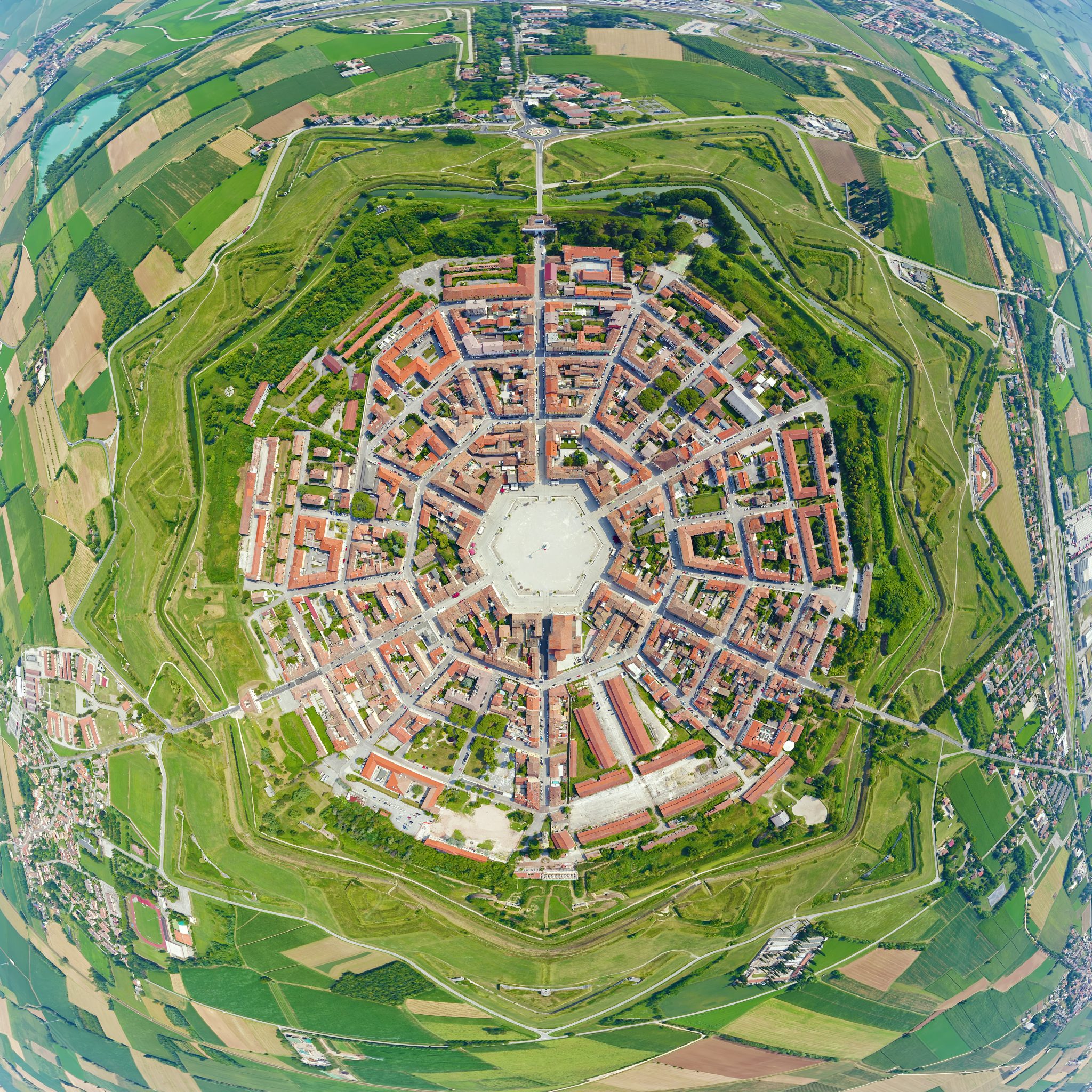 Sforzinda imposed a geometrical harmony that followed the idea of beauty reinforcing the wellness of a society, where each inhabitant would have an equal proportion of land and responsibility within the nucleus of the town.
Palmanova was supposed to be inhabited by self-sustaining merchants, craftsmen, and farmers. However, authorities struggled to persuade Venetians to settle in the new town, eventually pardoning criminals with the offer of free building lots if they agreed to settle within the vacant walls.
A second phase of construction took place in the 17th century and 19th century, resulting in Palmanova being developed into a major fortress with 9 ravelins, 9 bastions, 9 lunettes, and 18 cavaliers. In 1815 the town came under Austrian rule until 1866, when it was annexed to Italy together with Veneto and the western Friuli.