Mitla is an archaeological site associated with the Zapotec culture, located in the Oaxaca Valley in the present-day state of Oaxaca in southern Mexico.
The Zapotec was an indigenous pre-Columbian civilisation emerging in the late 6th century BC, that originated in the Central Valleys of the Etla in the west, Ocotlán in the south and Mitla in the east. The Zapotec civilisation was centred on Oaxaca, San José Mogote, and Mitla, with the site of Monte Albán emerging as the civic-ceremonial centre.
At its peak, the Zapotec had a population of more than 500,000 inhabitants, having developed sophisticated construction techniques, a writing system, two calendar systems, and complex agricultural cultivation.
Several conflicts between the Zapotecs and Aztecs led to the Zapotecs avoiding conflict with the Conquistadors (also in part to avoid the same fate of the Aztec centre of Tenochtitlan) however, they were defeated by the Spaniards after several campaigns between AD 1522 and 1527.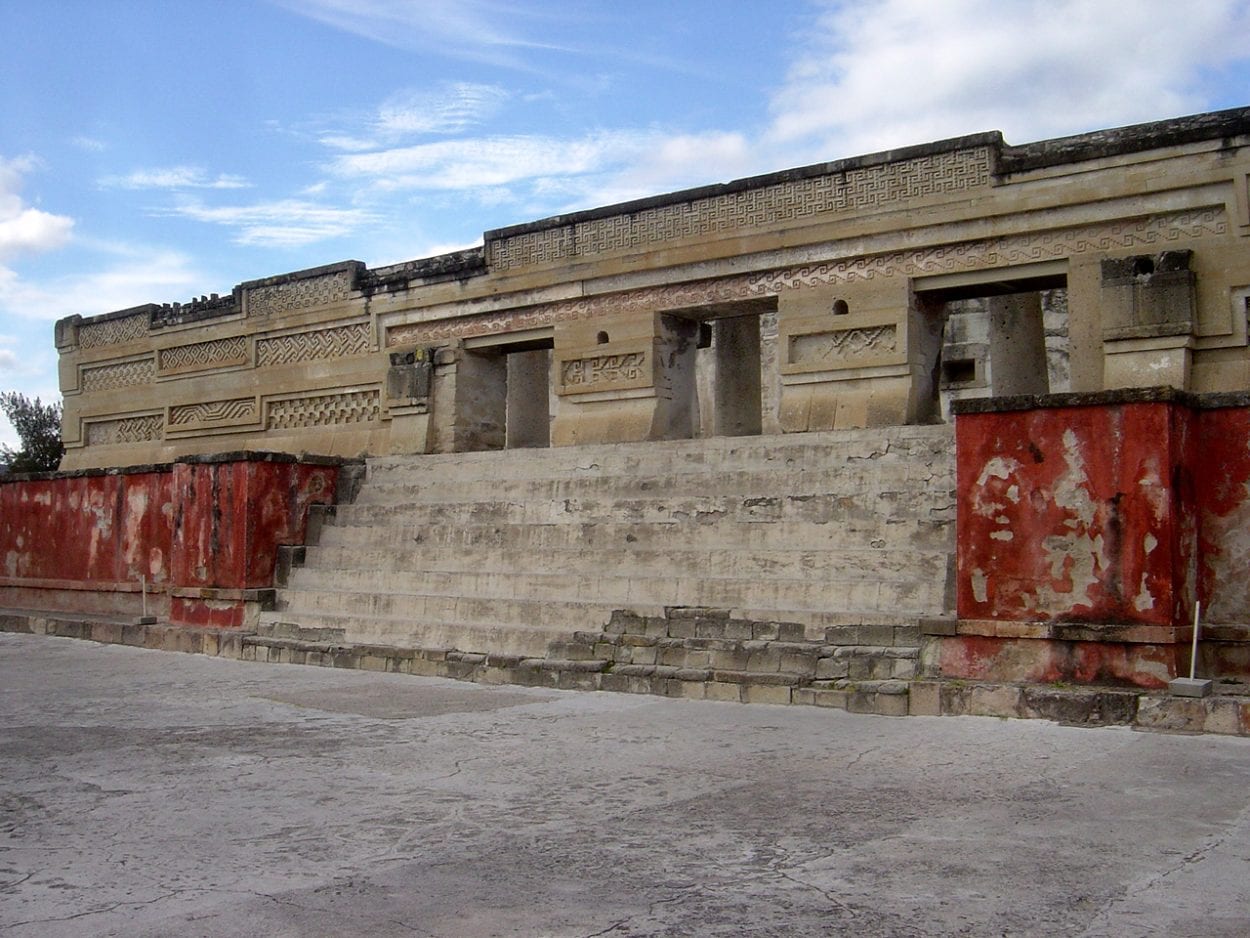 Mitla was first inhabited by the Zapotec during the Classic Period (AD 100-650), having first developed from a fortified village. The village expanded into a large religious centre that demonstrates a mix of Zapotec and Mixtec architectural styles, featuring intricate mosaic fretwork and geometric designs.
The Zapotec believed that Mitla served as a gateway between the world of the living and the world of the dead for the burial of Zapotec elite, with the Nahuatl name Mictlán, meaning the "place of the dead" or "underworld."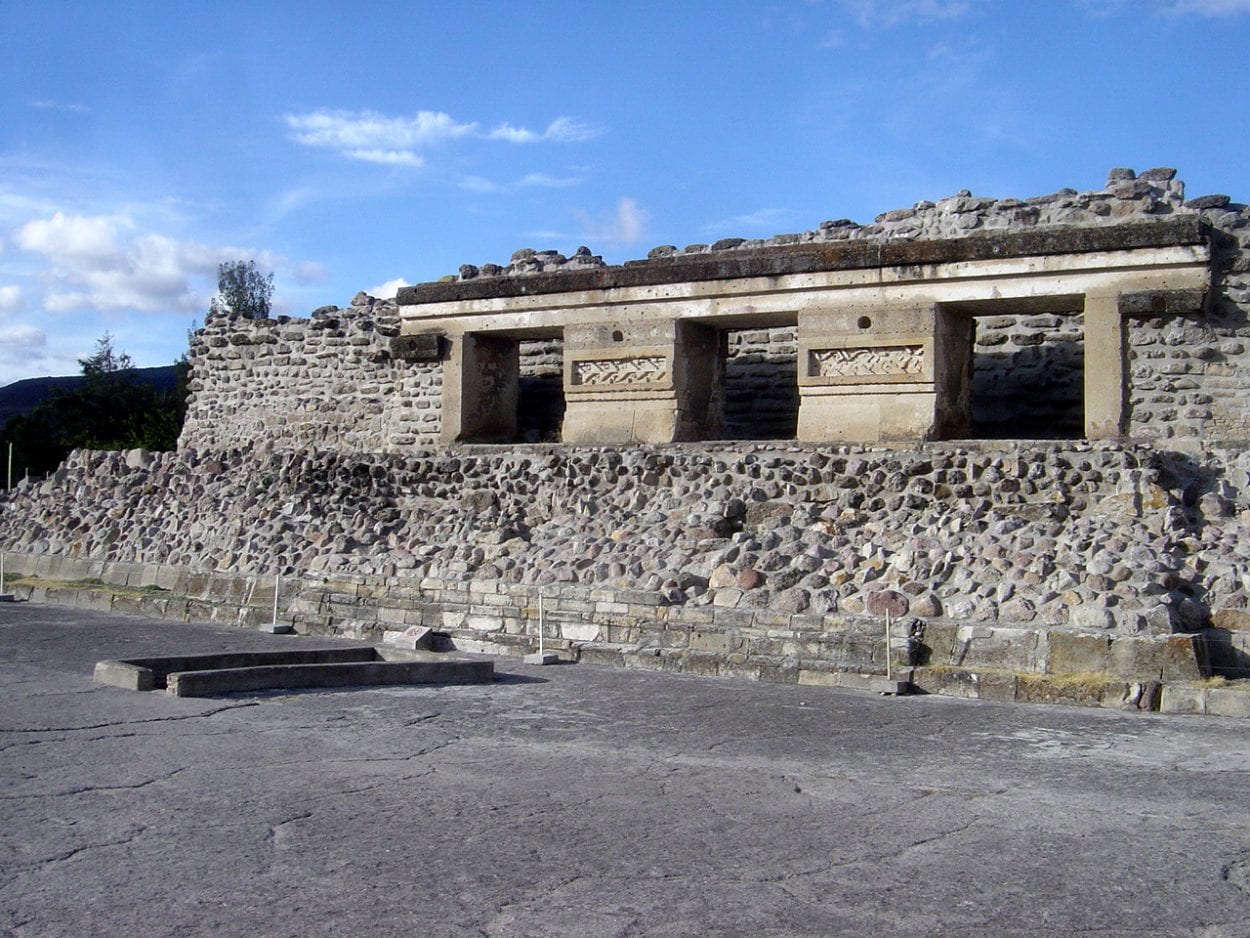 The site consists of five main groups of structures built on the valley floor—Grupo de las Columnas (Columns Group), Grupo de las Iglesias (Churches Group), Grupo del Arroyo (Arroyo Group), Grupo de los Adobes (Adobe Group), and Grupo del Sur (Southern Group).
The Southern Group and the Adobe Group have been classified as ceremonial centres, featuring central plazas surrounded by mound structures. The Columns and Church groups (as well as the Southern Group) have been classified as palaces, with rooms surrounding square courtyards, with the Church Group containing the main Zapotec temple, called the yohopàe, which translates to "house of the vital force."
Header Image Credit : LBM1948 – CC BY-SA 4.0