Salona (full name – Martia Iulia Valeria Salona Felix) is an archaeological site and ancient capital of the Roman province of Dalmatia, located in the modern-day town of Solin in Croatia.
The earliest occupation of Salona dates from the 7th century BC, where an Illyrian settlement was established near the banks of the River Jadro on the coast of the Adriatic Sea.
The site became an important port and contact point of the indigenous Delmatae tribe during the Iron Age, who established a series of fortified settlements at elevated positions located at Klis, Sutikva and Ilijin potok.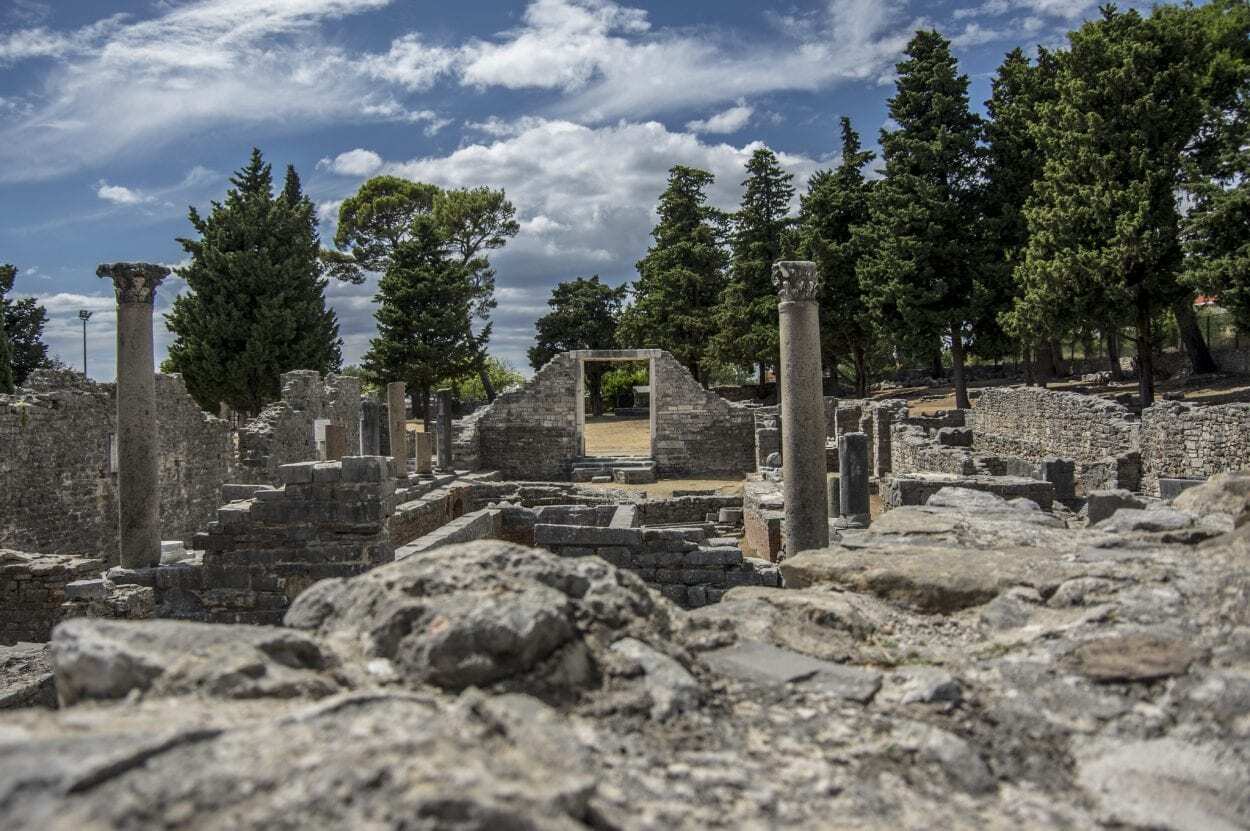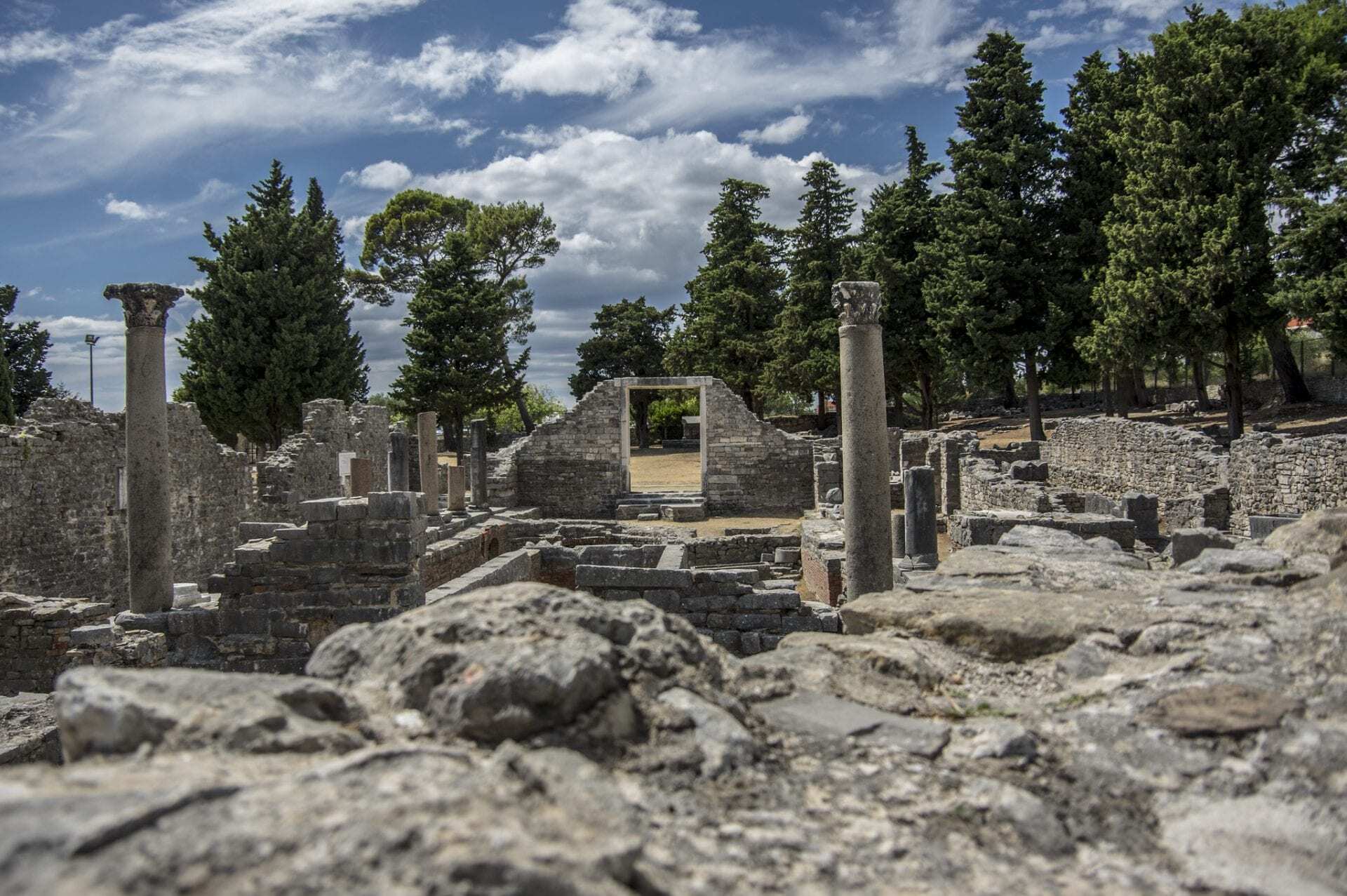 The first written record of Salona was preserved in historical records by consul Lucius Caecilius Metellus, who following the conquest of Siscia around 119 BC wintered there with his army. After the Romans conquered the region and established the province of Illyria, followed by Dalmatia, Salona was elevated to the status of the provincial capital after siding with Gaius Julius Caesar in the civil war against Pompeius and Marcus Licinius Crassus of the first Triumvirate.
The city quickly expanded, with the typical characteristics of a major Roman population centre that included a forum, theatre, amphitheatre, public baths, temples, and an aqueduct.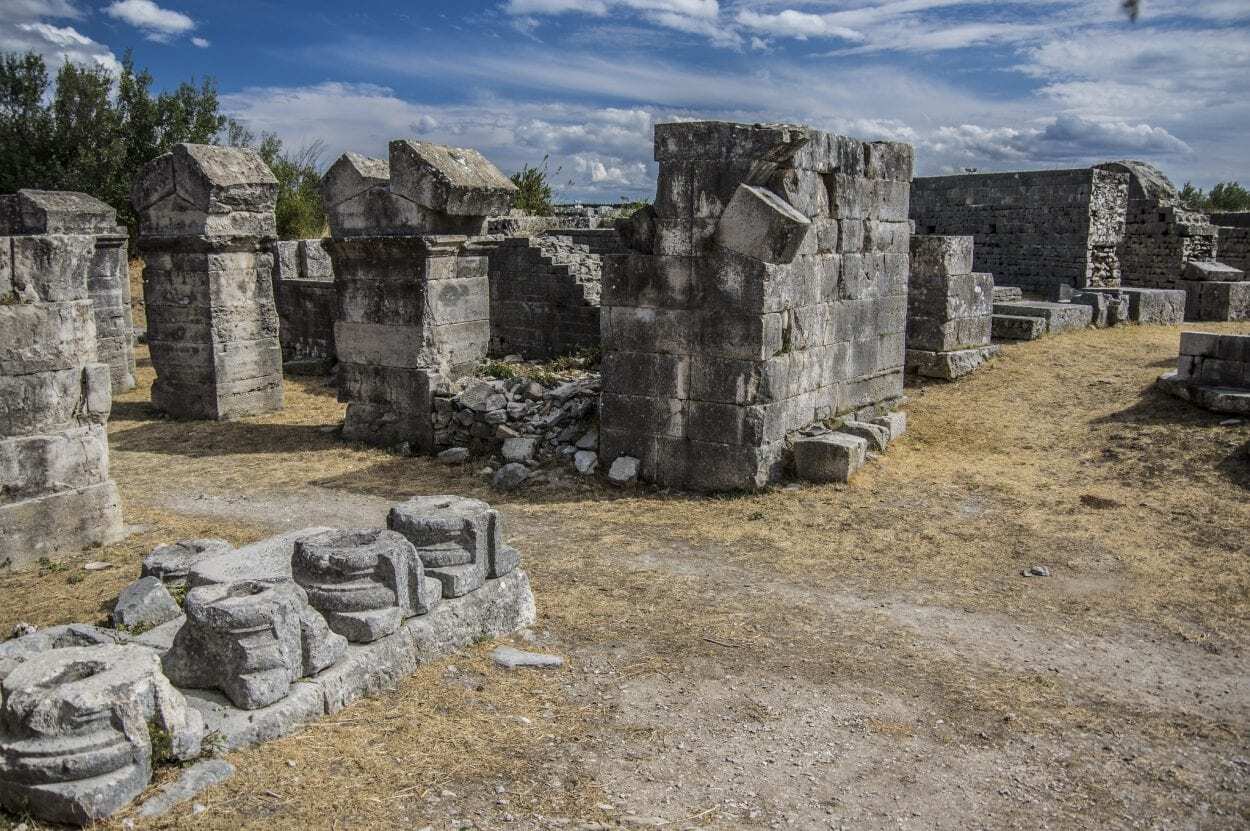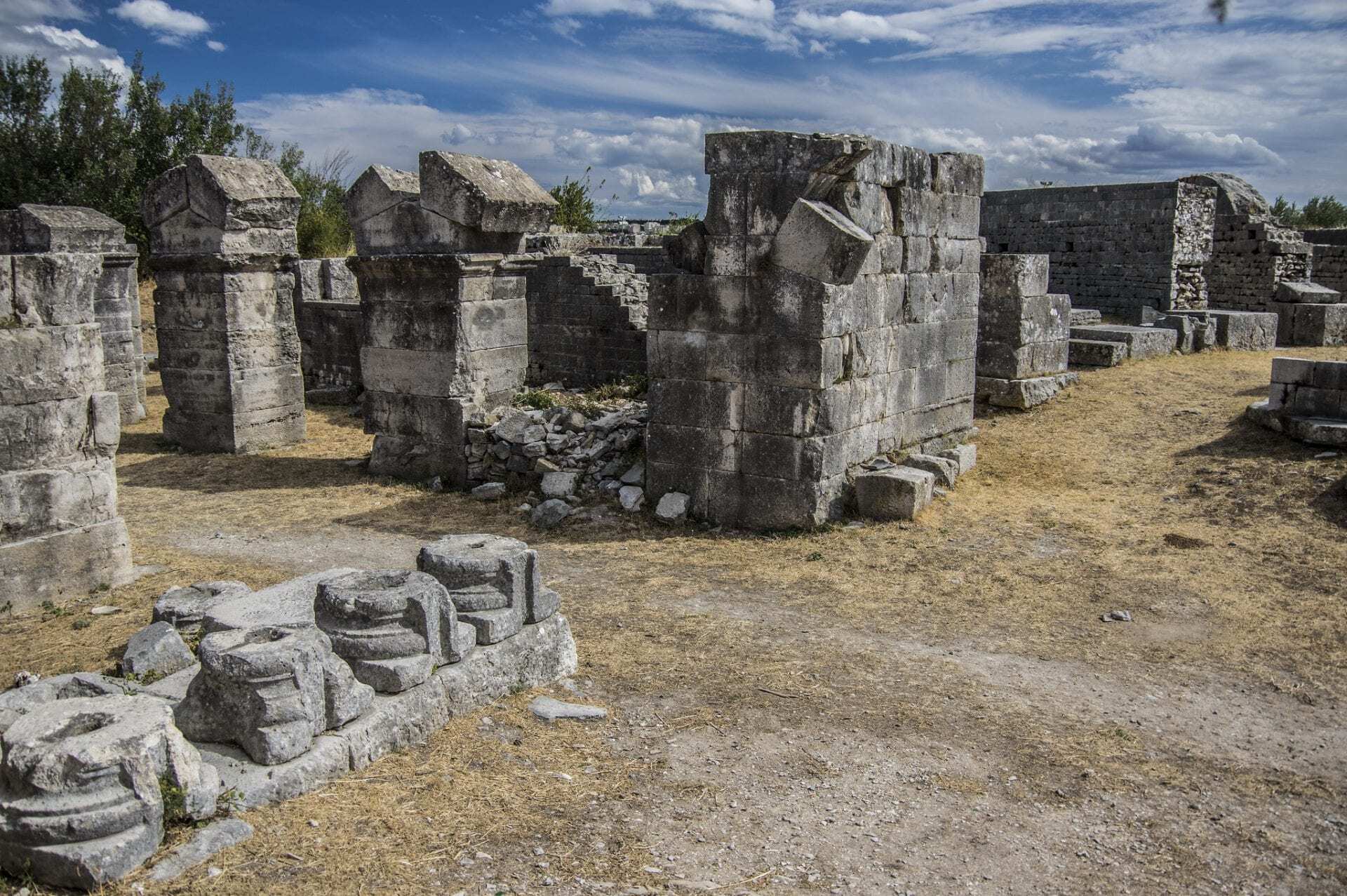 When Emperor Diocletian retired after abdicating his position due to illness, he moved to a palace near Salona to live out the remainder of his life where he's believed to have committed suicide in AD 311.
Salona continued to grow in prosperity, becoming one of the largest cities in the Roman Empire and a religious centre for Christian worship. Extensive church building in the 4th and 5th century saw the construction of an episcopal basilica and a neighbouring church and baptistery inside the walls, and several shrines honouring martyrs outside.
Salona began to decline due to a series of contributing factors that effected most Roman population centres in the Western Empire. The Germanic incursions disrupting the ability to properly maintain an economy and effectively tax its populous, the mismanagement by consecutive Emperors, a reliance on mercenaries without a strong standing army and the loss of territory all contributed to a widespread deterioration of the Western Roman world.
Salona was largely destroyed and abandoned in the invasions of the Avars and Croats in the seventh century AD, though the exact year of the destruction still remains an open subject between archaeologists.
Header Image Credit : Carole Raddato