Viroconium, now named Wroxeter Roman City is an archaeological site located in the village of Wroxeter in Shropshire, England.
The region was ruled over by the Cornovii, an Iron Age tribe of the Britons whose territory covered Cheshire, Shropshire, north Staffordshire, north Herefordshire and eastern parts of the Welsh counties. After the Roman invasion of Cornovian territory in AD 47, the Cornovii capital was moved from their proposed stronghold of Wrekin hillfort.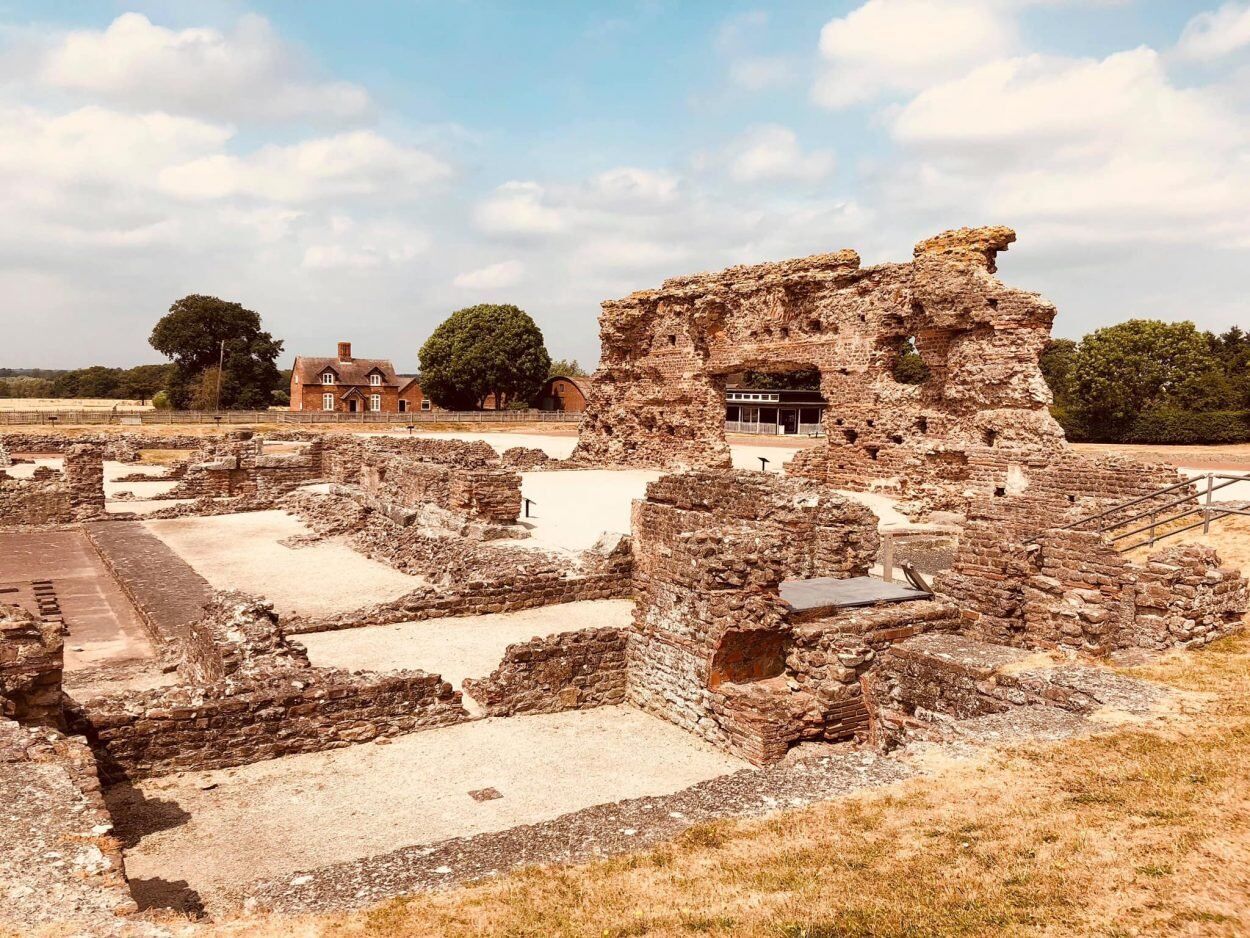 Viroconium was first established as a frontier post for Thracian Auxilia during campaigns by Publius Ostorius Scapula, a general and governor for the province of Britannia. The site was chosen to protect the River Severn valley from Cambria (Wales) and due to its proximity to Watling Street, a major Roman highway that traversed across the province.
By the mid-first century, the site became one of the staging posts for the invasion of Cambria and was garrisoned by the Legio XIV Gemina as a legionary fortress. By the end of 80 AD, the military justification at Viroconium became defunct and the site evolved from the canabae that had surrounded the fort, into a major Roman settlement with a civic street grid.
Viroconium prospered over the next century, with the construction of many public buildings, including thermae, temples, shops, basilica, and a colonnaded forum. At its peak, it is thought to have been the 4th-largest settlement in Roman Britain, with a population of more than 15,000 inhabitants covering an area of 173 acres.
Something unique to Viroconium was the recruitment of Cornovii tribesman to a native British unit, the Cohors Primae Cornoviorum. Although the strength of the unit is unknown, it is estimated that the cohort was an infantry unit of around 500 Cornovii soldiers. By the 4th century, the unit was garrisoned at the fort of Pons Aelius, an auxiliary castra on Hadrian's Wall.
Following the end of Roman rule in Britain around 410, the Cornovii tribe divided into Pengwern (Shropshire) and Powys. This socio-political division started Viroconium's decline as an important settlement.
It is suggested that Viroconium served as the capital of the Kingdom of Powys as an early sub-Roman capital, as written in the Historia Brittonum, although any factual credibility to the text is questionable. Town life in Viroconium continued in the fifth century, with many Roman buildings being replaced with timber-framed structures on rubble platforms.
Viroconium was abandoned around the mid-sixth century when a 'Great Plague' is known to have swept through Britain, or possibly in the seventh century, when the Anglo-Saxons took control of the region.
Header Image Credit : English Heritage