Thera is an archaeological site and ancient city located on the Greek island of Santorini, also called Thera.
The city was founded by Dorian colonists sometime from the 9th century BC. According to mythology – Theras (a descendant of the Phoenician ruler Cadmus and son of the king of Thebes, Autesion) established the city, naming the island and his new settlement, Thera.
The city grew over the centuries into a trading hub, connected to other Greek cities such as Athens, Corinth, Ionia and Rhodes.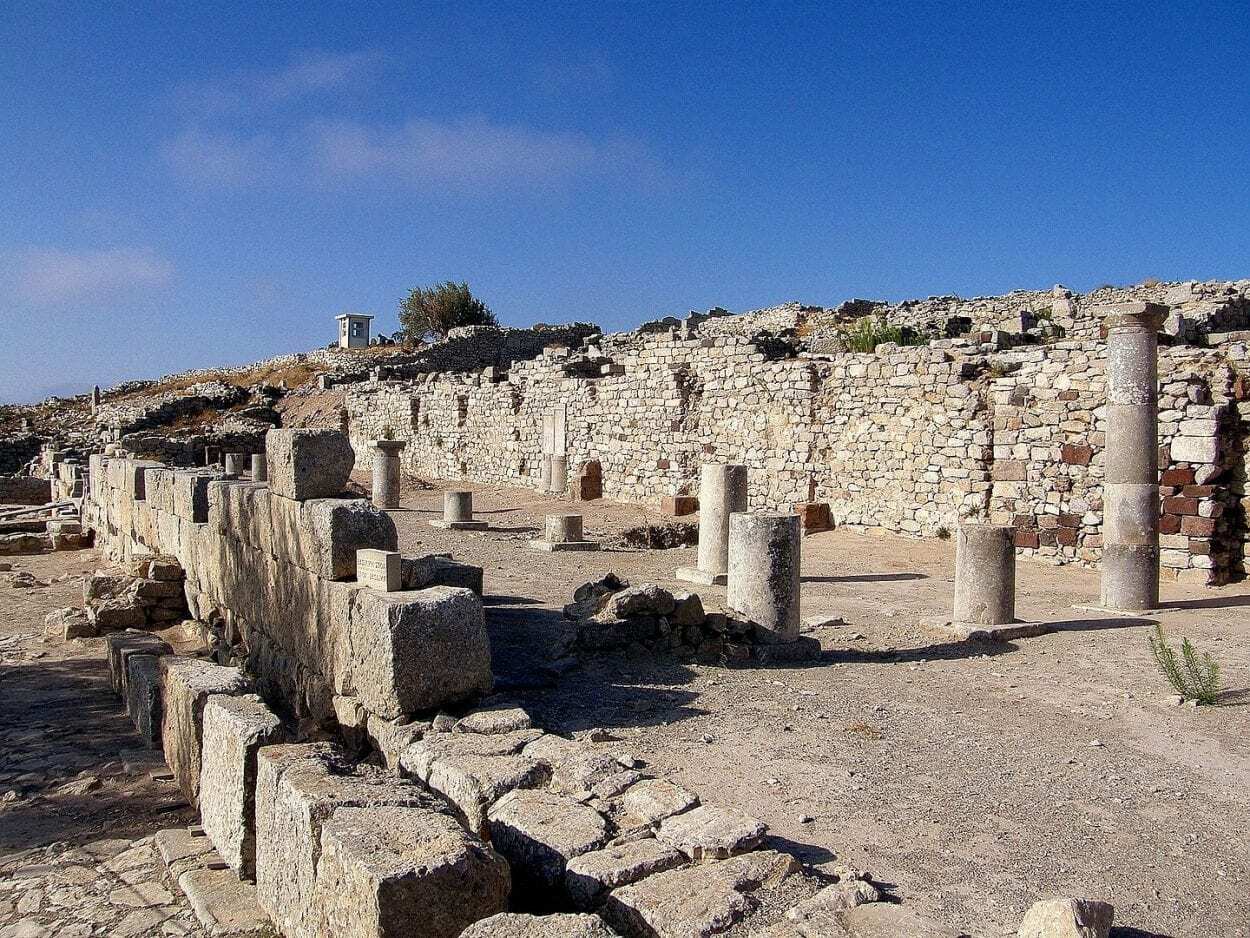 By the 3rd century BC, Thera was converted into a major maritime station for the Ptolemaic Navy, and the city was rebuilt using a linear urban grid layout with peristyle houses and mansions for the Navy crews and commanders.
Most of the contemporary buildings excavated by archaeologist's date from around this period, which includes an Agora (the main square of the city), a large Basilike Stoa (a covered walkway or portico, commonly for public use), a gymnasium of the epheboi, a theatre (with seating for 1,500 people) and several temples and sanctuaries.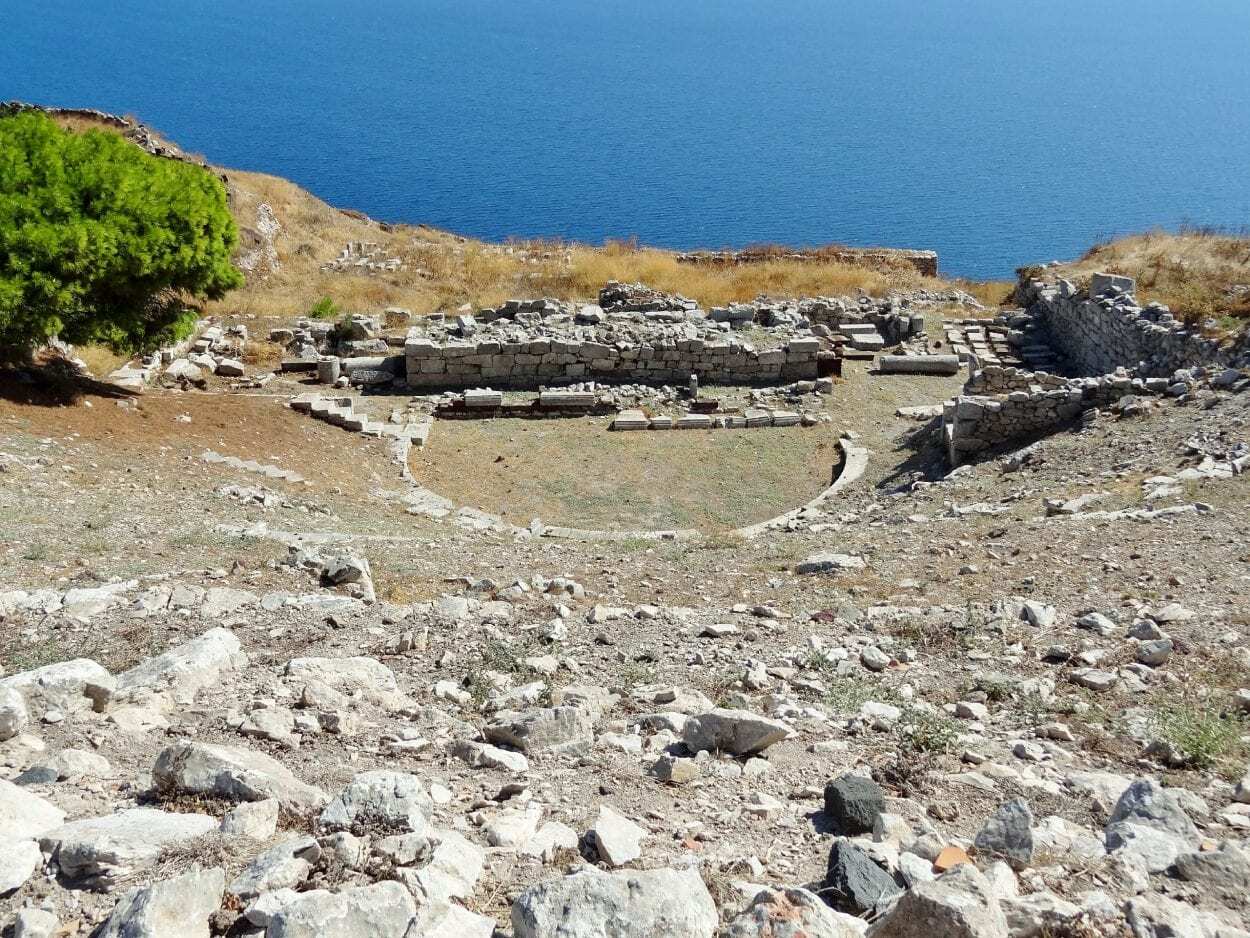 By the Roman period, Thera was absorbed into the Roman province of Asia and was maintained as a relatively prosperous settlement. Many existing buildings saw extensive repair, with other Hellenistic buildings such as the Agora expanded with a new Roman bathhouse.
Occupation was maintained through to the Byzantine period, but Thera was in a social and economic decline. The site became abandoned after AD 726, when an eruption of the Santorini volcano buried Thera in pumice and ash.
Header Image Credit : Olaf Tausch – CC BY 3.0