Gümüşler Monastery is an archaeological site and Byzantine monastery carved out of rock in the modern-day town of Gümüşler in Turkey.
Gümüşler was called Tracias during the Byzantine period and was a centre for religious learning, constructed sometime between the 8th-12th century AD.
The monastery was built by carving the structure from a single tuff rock mass formation and consists of a square-shaped courtyard 15 metres deep, and with a church comprising of four freestanding closed aisles based on the Greek cross plan. The monastery also contains a subterranean warren of rooms and passageways, with reservoirs for wine and oil, crypts, a kitchen, refectory, and various monastic dwellings.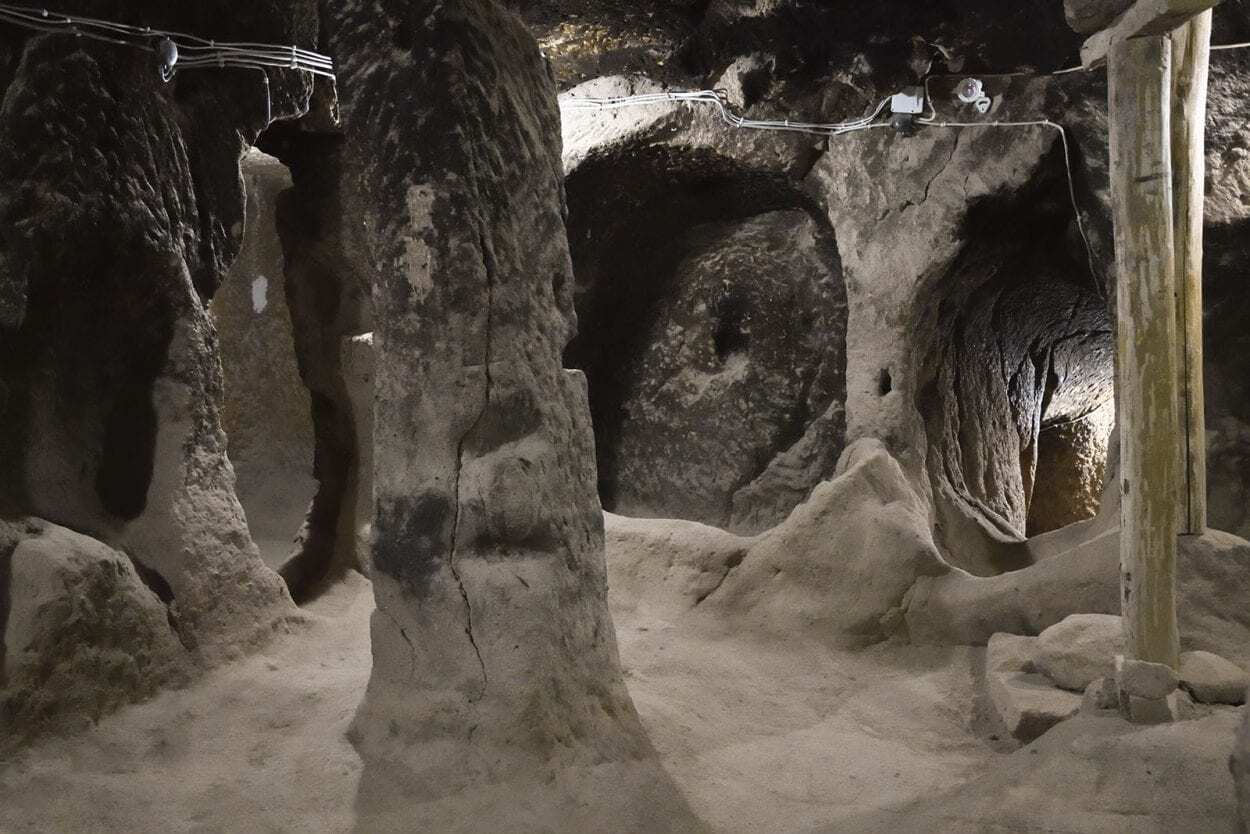 Researchers believe that three different master artists painted the artwork found on the walls of the church that remain some of the best-preserved Byzantine-coloured frescoes in Cappadocia.
Some of the most prominent scenes are found in the main apse and features Christ with two angels to his right, depictions of the gospel writers, the moment of Deisis with Mary and the disciples, Basil the Great of Kayseri, Gregory of Nisa, and the Smiling Virgin Mary fresco. Many images at Gümüşler were later painted over by local Turks who considered the depiction of humans in art idolatrous.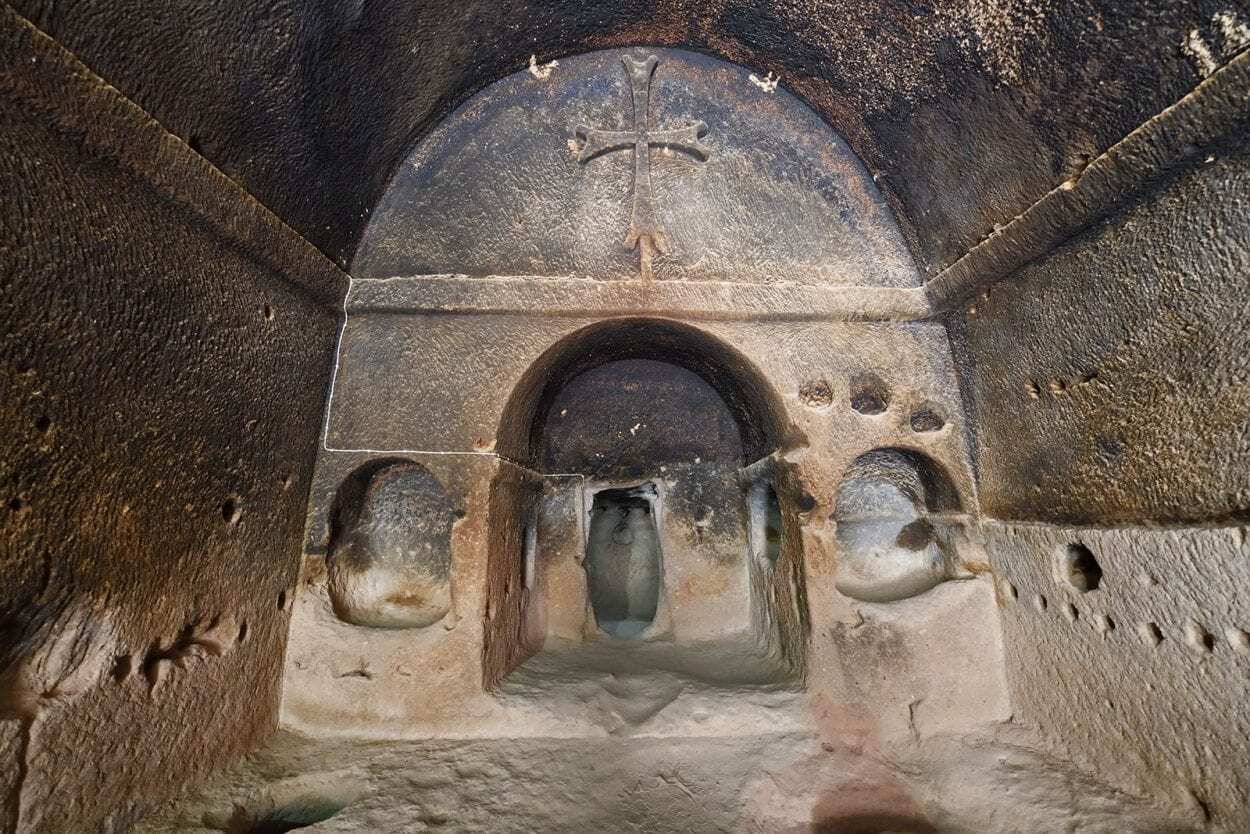 The style and iconography of the paintings on the walls of the Gümüşler Monastery is the same across many churches in Cappadocia. It is possible to date the paintings to the 12th and 13th century AD by comparing and evaluating the artistic traits of other Byzantine religious sites in the region.
The monastery remained relatively unknown to the western world until a report published by art historian Ahmet Akif Tütenk resulted in a full study in 1962 by archaeologists with a series of restoration works on the paintings by restorer Michael Gough.
Header Image Credit : Dosseman – CC BY-SA 4.0