Kumbhalgarh is a Mewar fortress and a UNESCO World Heritage Site in the Aravalli Hills, in the Rajsamand district in western India.
The fort was built during the 15th century by Rana Kumbha, the ruler of the Mewar kingdom of western India. Out of the 84 forts in his dominion, Rana Kumbha is said to have built 32 of them, of which Kumbhalgarh is the largest and most elaborate.
The site was first occupied with a defensive structure, built by King Samprati of the Maura Age on account of strategic importance during the 6th century.
The present fort is built on a hilltop 1,100 m (3,600 ft) above sea level on the Aravalli range, the fort has a perimeter wall that extends 36 km (22 mi), making it one of the longest walls in the world (described as the "Great Wall of India") with seven fortified gateways.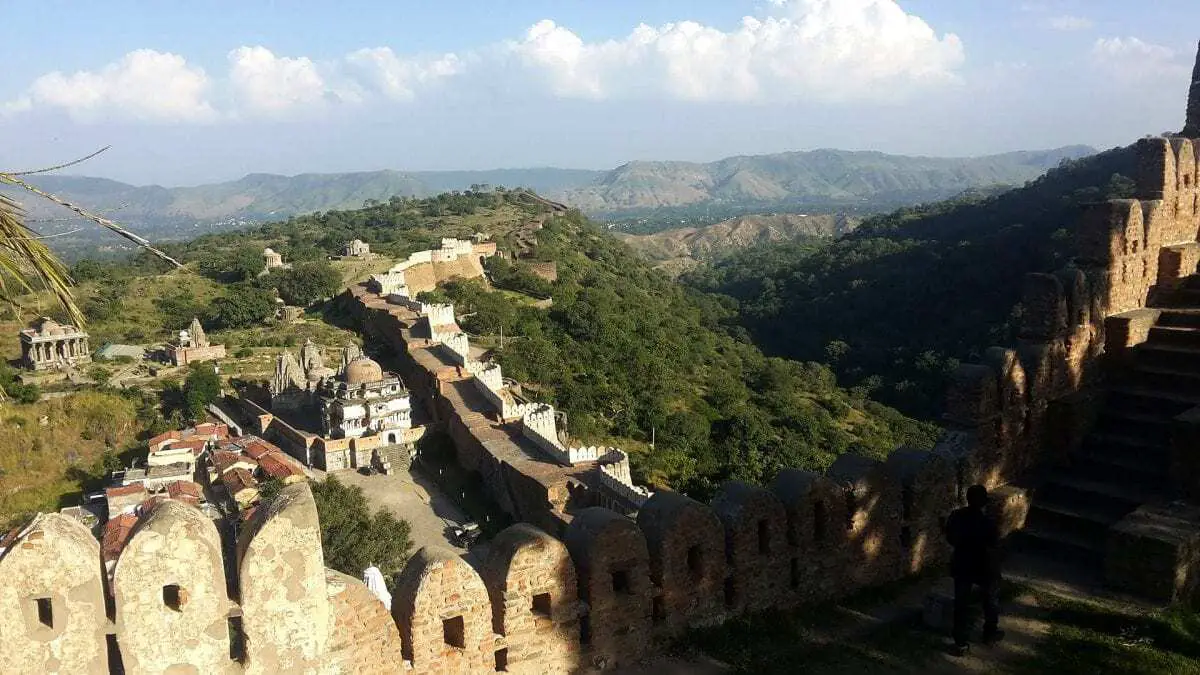 From its strategic position, it is possible to see many miles into the Aravalli Range and the sand dunes of the Thar Desert. With frontal walls measuring fifteen feet thick, the fort remained almost impregnable to direct assault despite multiple failed sieges.
Ahmed Shah I (ruler of the Muzaffarid dynasty, who reigned over the Gujarat Sultanate) attacked the fort in 1457 but found the effort futile. There were further failed attempts in 1458–59 and 1467 by Mahmud Khalji (a 15th-century sultan of the Malwa Sultanate).
The general of Akbar the Great, Shabhbaz Khan, is believed to have taken control of the fort in 1576. But it was recaptured by Maharana Pratap in 1585. Finally in 1615 the Mewar kingdom surrendered against the Mughal forces sent by Emperor Jahangir under the command of Prince Khurram where it took the combined armies of Delhi, Amber, and Marwar to breach its defences by poisoning the forts water supply.
Among the internal buildings, are the ruins of the palace complex, over 360 temples, 300 ancient Jain (Jainism, traditionally known as Jain Dharma, is an ancient Indian religion) and the rest Hindu.
The fort remained occupied till the 19th century when it was taken over by the British and later returned to Udaipur State.
Header Image Credit : Antoine Taveneaux