Archaeologists from the Foundation for Documentation of Bohuslän's Rock Carvings have discovered a giant petroglyph carving in the Swedish province of Bohuslän.
A petroglyph is an image created by removing part of a rock surface by incising, picking, carving, or abrading as a form of rock art.
Previous studies suggest that the tradition of carving petroglyphs was evidence for religious practices, however, more recent research proposes that they are not only depictions of cultic rituals but also as source material for cultural history and social hierarchies.
The archaeologists were surveying a rock slab in a farm pasture when they noticed a tiny part of a ship beneath layers of moss.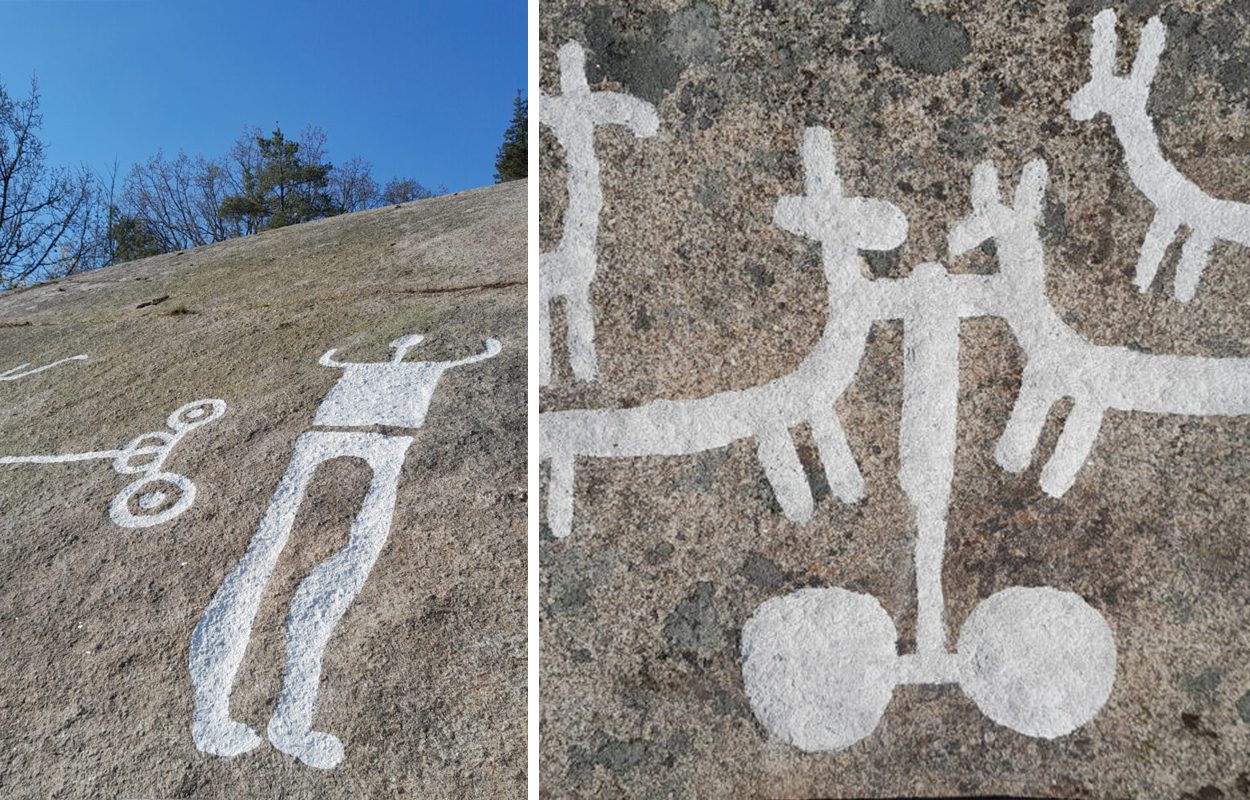 Removing the moss revealed a 15-metre-long petroglyph consisting of 40 figures showing ships, horses, people, and chariots. In total, the researchers have identified thirteen ships, nine horses, seven people, and four chariots.
"These are very large things, including a two-metre ship and a person over one metre in height. The figures are well carved and deep. The motifs are not unique, but the location on an almost vertical outcrop is unusual", says archaeologist Andreas Toreld.
The carving has been dated to around the 7th–8th centuries BC during the peak of petroglyph carving in the Nordic Bronze Age.
Bohuslän has a high concentration of similar petroglyphs, where examples of people, agriculture and stock raising, hunting and fishing, cult and religion (e.g. the Sun cross), carts, ships, and weapons can be found throughout the province.
Due to the linear alignment of the figures, the researchers suggest that they were carved by artisans while stationary on a boat. At the time, the outcrop was part of an island, in which the petroglyph was carved just above the waterline that was darkened by cyanobacteria.
Foundation for Documentation of Bohuslän's Rock Carvings
Header Image Credit : Foundation for Documentation of Bohuslän's Rock Carvings