A team of archaeologists from the University of Granada (UGR), the Consortium of the Historical-Artistic and Archaeological Monumental City of Mérida, and the Polytechnic University of Valencia (UPV), have analysed the remains of a Roman purse found at Casa del Mitreo in Merida, Spain.
Merida, known during the Roman period as Emerita Augusta, was founded as a colony in 25 BC under the order of the emperor Augustus to serve as a retreat for the veteran soldiers (emeritus) of the legions V Alaudae and X Gemina.
The purse was discovered at the Casa del Mitreo archaeological site, a high status domus that dates from the end of the 1st or beginning of the 2nd century AD. The domus consisted of peristyles or courtyards with columns, and numerous ornate mosaics that decorated the interior rooms. Excavations found the purse remains in the balneum area (private baths), specifically in room no. 44, which served as a service area for the domus.
According to a study published in the journal Arqueología, the purse (known as a bursa), is the second only example discovered in the entire Iberian Peninsula.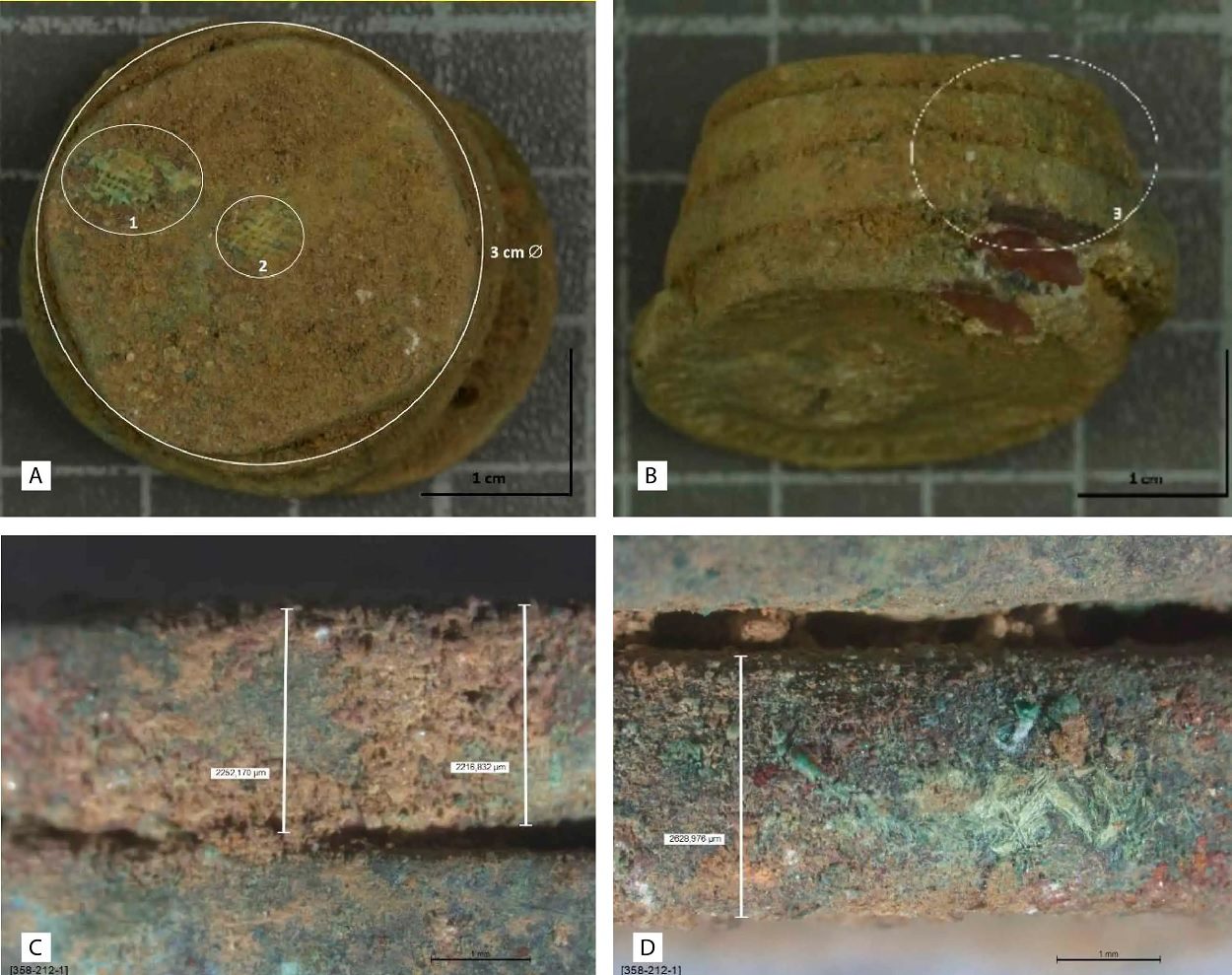 Textile fragments from the purse were identified by conducting a microscopic analysis of coins, revealing that the textiles were made from Egyptian linen.
Whether the purse remains originate in Egypt or the orient, or the flax materials were imported and then woven locally is unknown. Egypt produced linen with a high reputation, but by the Roman period, the big centres of production had moved to Syria and Palestine.
An examination of the coins and the archaeological context they were found in situ places them to the end of the 3rd century AD. This coincides with the phase of abandonment of the domus which occurred during the late 3rd century and early 4th century AD.
Header Image Credit : Shutterstock