A large treasure hoard deposited in a ceramic jar has been uncovered near the village of Zaniówka in the Lublin Voivodeship, Poland.
The discovery was made by detectorist, Michał Łotys, who was surveying farmland for pieces of agricultural equipment accidently lost in the topsoil.
Mr Lotys notified the Provincial Office for the Protection of Monuments (WUOZ) in Lublin, as per the Protection and Care of Historical Monuments Act of 23 July 2003.
In Poland, it is forbidden to conduct an amateur search for artefacts using a metal detector, either for commercial or for personal use unless licensed by local authorities, requiring all finds to be reported which become the property of the state.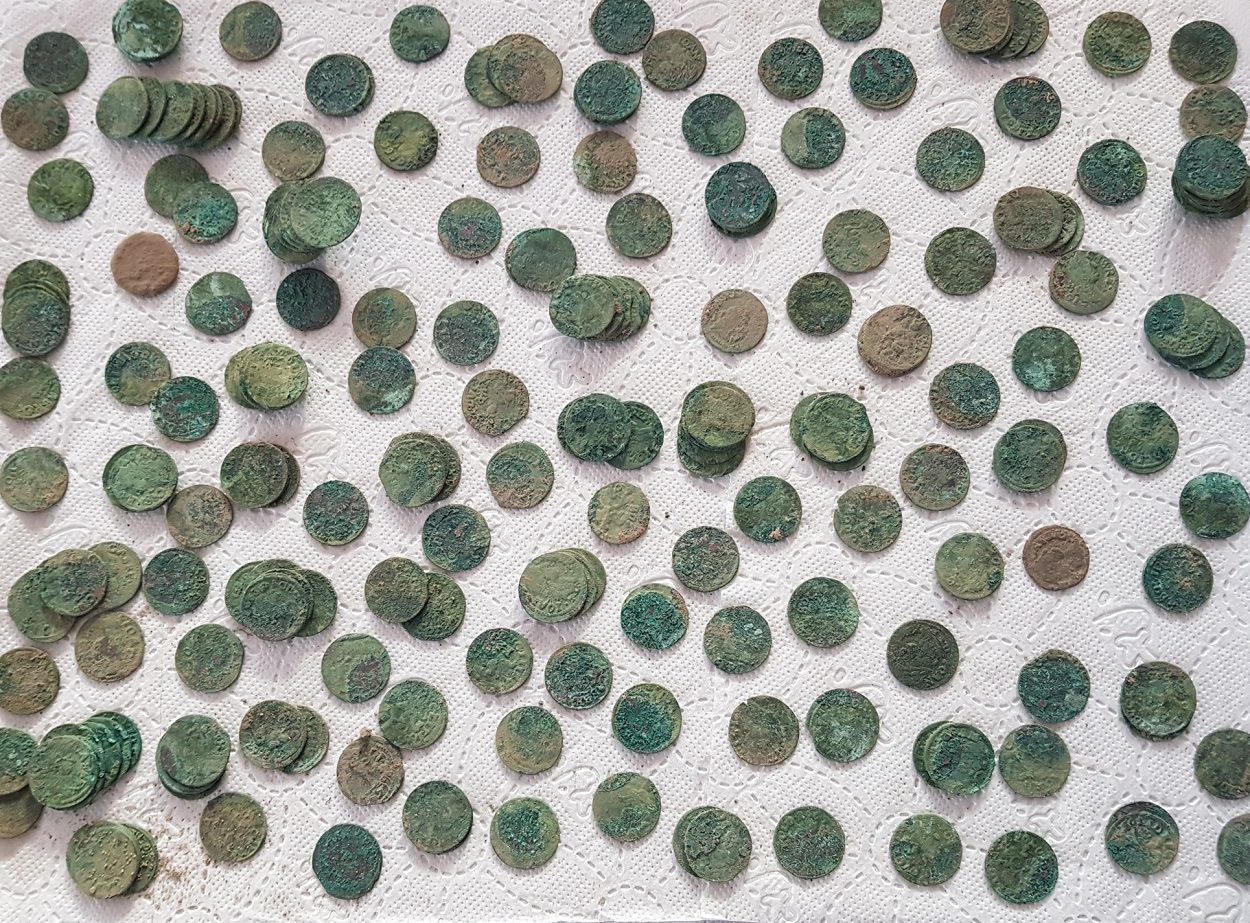 An inspection by archaeologists suggests that the coins were intentionally deposited in a ceramic jar in layer of subsoil, which contains 1,000 crowns and Lithuanian schillings from the 17th century.
The total hoard weighs 3kg and consists of layers of compressed coins in the jar, 115 coins which have been dispersed through agricultural activity, 62 heavily oxidised coins and several pieces of fabric.
Why the hoard was purposely buried is yet to be determined. Hoards can be considered an indicator of unrest, often due to periods of conflict or for were buried for financial security.
During the 17th century the region was part of the Polish–Lithuanian Commonwealth, which was subject to a series of invasions by Russo-Cossack forces in 1655, and Sweden in 1656 – a period known as the "Deluge".
The hoard has been transferred for further study at the Archaeology Department of the Museum of Southern Podlasie, in Biała Podlaska.
Lublin Provincial Conservator of Monuments
Header Image Credit : Lublin Provincial Conservator of Monuments