An archaeological mission from the Ain Shams University has uncovered a Roman era sphinx during excavations at the Dendera Temple Complex, located in the Qena Governorate of Egypt.
The Temple of Dendera is a large ceremonial complex covering an area of 9.8 acres. The complex is centred on the Hathor Temple, a sanctuary which has been modified on the same site since the Middle Kingdom until the time of the Roman Emperor Trajan.
Recent excavations led by Dr Mamdouh El Damaty, a former antiquities minister and a professor of archaeology at Cairo's Ain Shams University, revealed a Roman structure in an area east of the main complex where a temple dedicated to Horus is located.
The structure is built using limestone and mortar, consisting of two levels. The lower level contains a large basin for collecting water from the Byzantine period, where the researchers found a Roman era sphinx statue.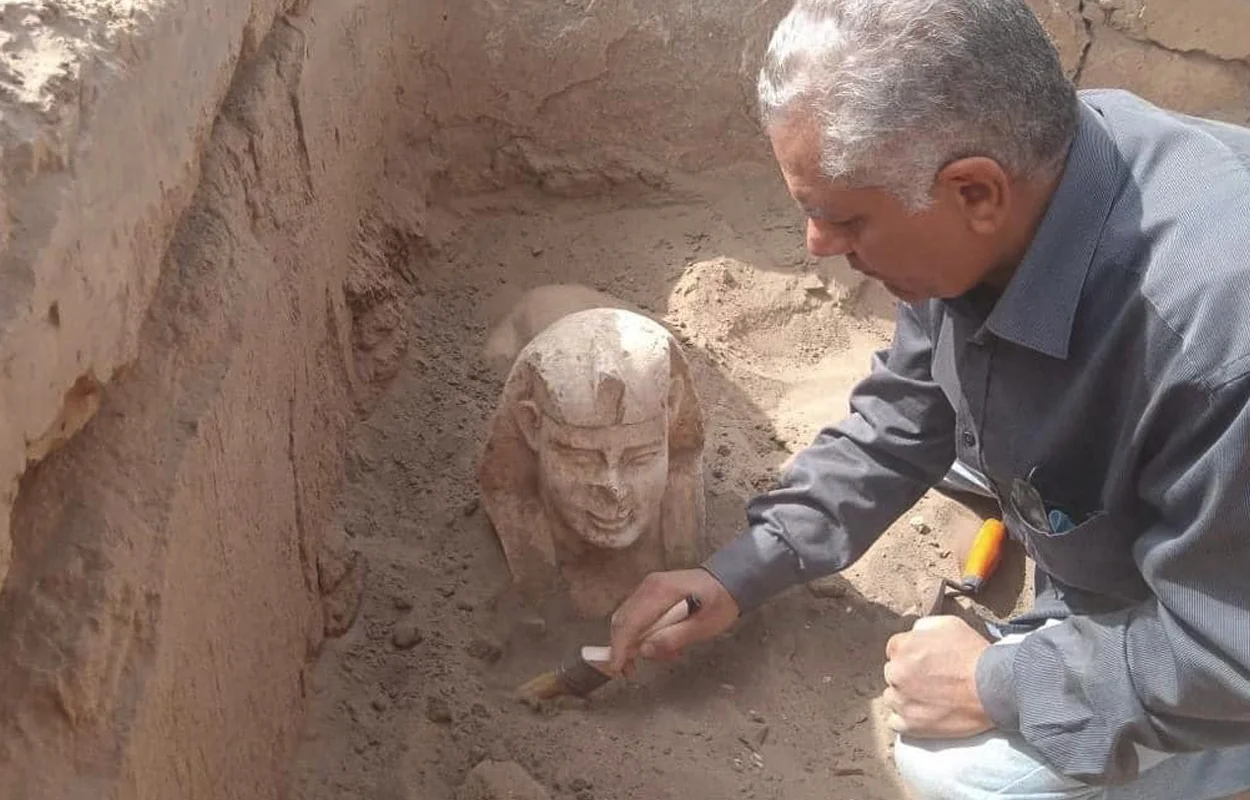 The sphinx is shown wearing a Nemes, a royal headdress worn by pharaohs to symbolise their rule. Above the forehead is an Uraeus, an Egyptian cobra used as a symbol of sovereignty, royalty, deity and divine authority.
"Preliminary inspection of the sphinx's face suggests that the sphinx is a depiction of the Roman emperor Claudius," the ministry's statement read.
Claudius ruled Egypt from around 10 BC to AD 54, which at the time was under Roman rule. As "Pharaoh" of Egypt, Claudius adopted the royal titulary Tiberios Klaudios, Autokrator Heqaheqau Meryasetptah, Kanakht Djediakhshuemakhet ("Tiberius Claudius, Emperor and ruler of rulers, beloved of Isis and Ptah, the strong bull of the stable moon on the horizon").
"The statue is really beautiful, its face is characterised by royal features that are depicted quite precisely," Dr El Damaty said. "The traces of a smile can be seen on the edges of its mouth, which has a dimple on either side. There are traces of yellow and red in the face."
Ministry of Tourism and Antiquities
Header Image Credit : Ministry of Tourism and Antiquities