Runologists from the National Museum in Copenhagen have deciphered a god disc found in western Denmark which is inscribed with the oldest known reference to Odin.
Odin appears in the recorded history of Northern Europe from the Roman occupation of regions of Germania, through the movement of peoples during the Migration Period and the Viking Age.
Most of the surviving information on Odin dates from Norse mythology, where he is described as the husband of the goddess Frigg, and the father of many sons, most famously the gods Thor (with Jörð) and Baldr (with Frigg).
Odin is also associated with the divine battlefield maidens, the Valkyries, and he oversees Valhalla, where he receives half of those who die in battle, the einherjar, sending the other half to the goddess Freyja's Fólkvangr.
The disc was discovered in 2020 in the village of Vindelev, located in central Jutland, Denmark. The disc is part of a large trove of gold dubbed the Vindelev hoard, which includes golden medallions and Roman coins made into jewellery. The most notable coin depicts the Roman emperor, Constantine the Great (285-337 AD).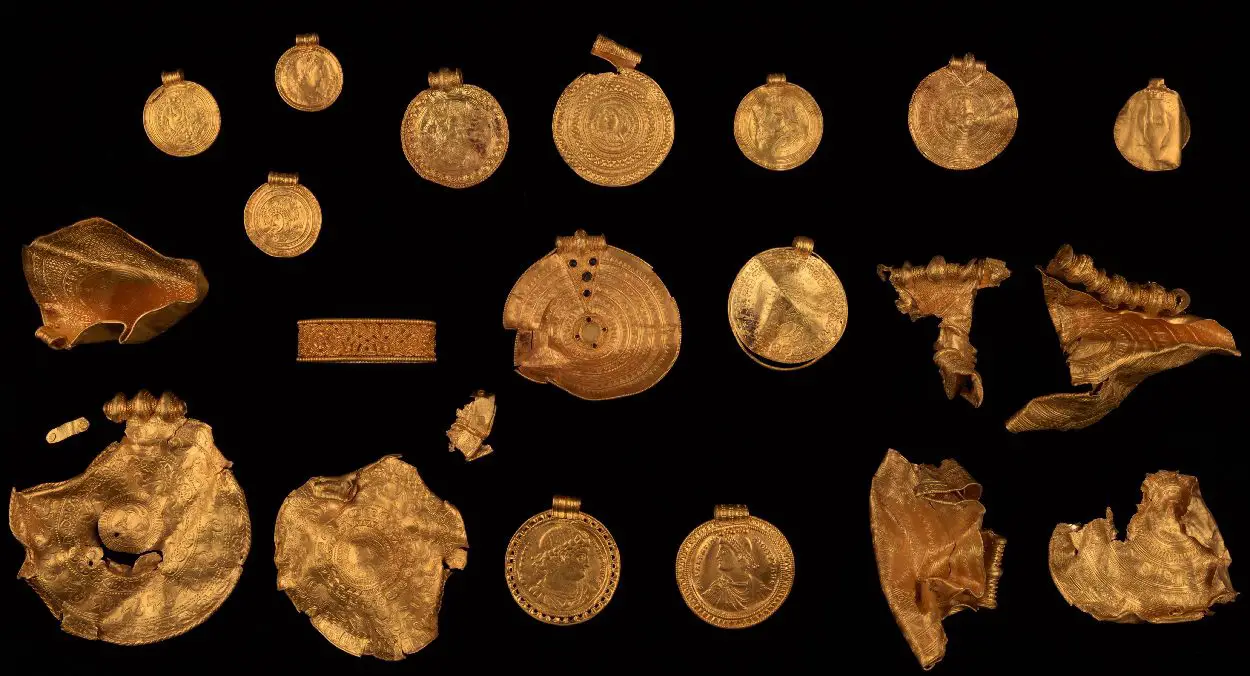 Archaeologists suggest that the hoard was buried around 1,500 years ago during the 5th century AD, placing the disc to at least 150 years older than the previous oldest reference, which was found on a brooch in southern Germany from the 6th century AD.
The disc is a bracteate which is inscribed with "He is Odin's man", likely referring to a ruler or tribal leader, who buried the hoard during a period of conflict or as a tribute to appease the gods.
According to the National Museum in Copenhagen, more than 1,000 bracteates have been unearthed to date from across the breadth of northern Europe.
The Vindelev Hoard is a part of Vejlemuseerne's large Viking exhibition 'Power and gold – Vikings in the east'.
Header Image Credit : National Museum in Copenhagen