Underwater archaeologists have found the wreck of the USS Albacore off the Japanese coast.
USS Albacore (SS-218) was a Gato-class submarine, which served in the Pacific Theatre of Operations until she was lost at sea in 1944.
Albacore′s keel was laid on 21 April 1941 by the Electric Boat Company in Groton, Connecticut. She was launched on 17 February 1942, sponsored by Mrs. Elise Riles Cutts, and commissioned on 1 June 1942.
During her two years of active service, the USS Albacore was awarded the Presidential Unit Citation and nine battle stars.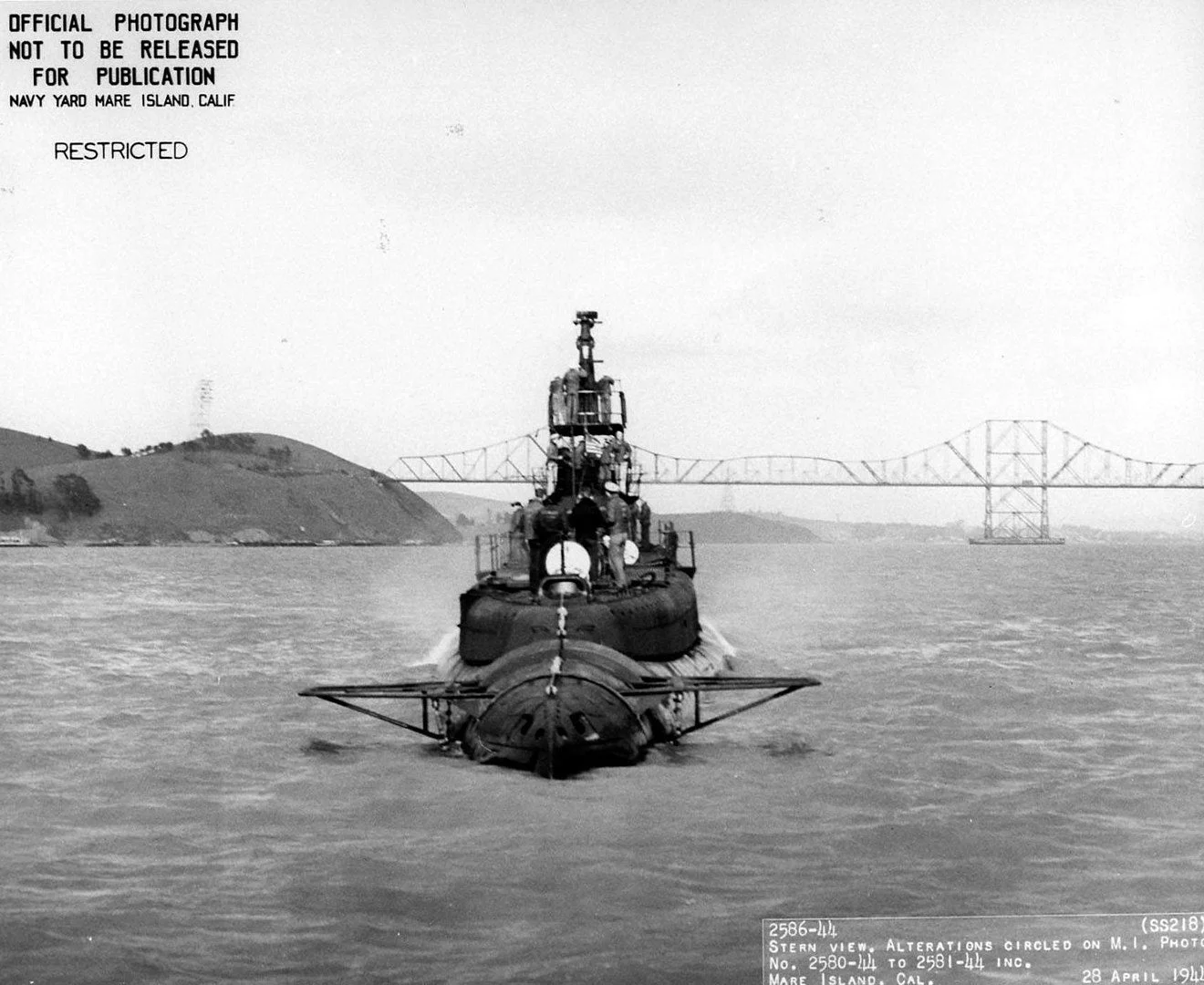 On the 24th October, 1944, the Albacore left Pearl Harbor to patrol the Japanese coast. After loosing all contact with the submarine, the Albacore was presume lost with all hands and was stricken from the Naval Vessel Register.
According to Japanese naval records, a submarine (presumed to be the Albacore) exploded after it struck a mine of the shores of Hokkaidō on 7 November 1944.
A sonar survey of the area in 2022 by Dr. Tamaki Ura of the University of Tokyo, detected what appeared to be a submarine hull 7 kilometres east of Hakodate. A remotely operated underwater vehicle to photographic and video evidence of the wreck site, which were sent to the Naval History and Heritage Command at the historic Washington Navy Yard for identification.
In a recently issued press release, the Naval History and Heritage Command has confirmed that the submarine is indeed the USS Albacore, based on several key features of a late 1944 Gato-class submarine, including documented modifications of the SJ Radar dish and mast, a row of vent holes along the top of the superstructure, and the absence of steel plates along the upper edge of the fairwater.
"As the final resting place for Sailors who gave their life in defense of our nation, we sincerely thank and congratulate Dr. Ura and his team for their efforts in locating the wreck of Albacore," said NHHC Director Samuel J. Cox, U.S. Navy rear admiral (retired). "It is through their hard work and continued collaboration that we could confirm Albacore's identity after being lost at sea for over 70 years."
Header Image Credit : United States Navy