Archaeologists have uncovered a giant hall from the reign of Harald Bluetooth, the King of Denmark and Norway from AD 958 – 986.
The discovery was made during works for the construction of housing near Hune, a village in the Jammerbugt Municipality, located in North Jutland, Denmark.
The hall measures up to 40 metres in length and 8-10 metres in width, likely serving as an important gathering place for political meetings, to receive guests and serve as a centre of community social life.
The design is reminiscent of structures found at Harald Bluetooth's ring castles, including Fyrkat at Hobro and Aggersborg at Aggersund.
Preliminary dating places the hall to around the last half of the 9th century or the very first part of the 11th century, but most likely being active during the period of Harald Bluetooth's reign.
A rune stone near the excavation site can be dated to this particular period. The stone stands in Hune Kirke, inscribed with the written text: "Hove, Thorkild, Thorbjørn set their father Runulv den Rådnilde's stone", dated to 970-1020.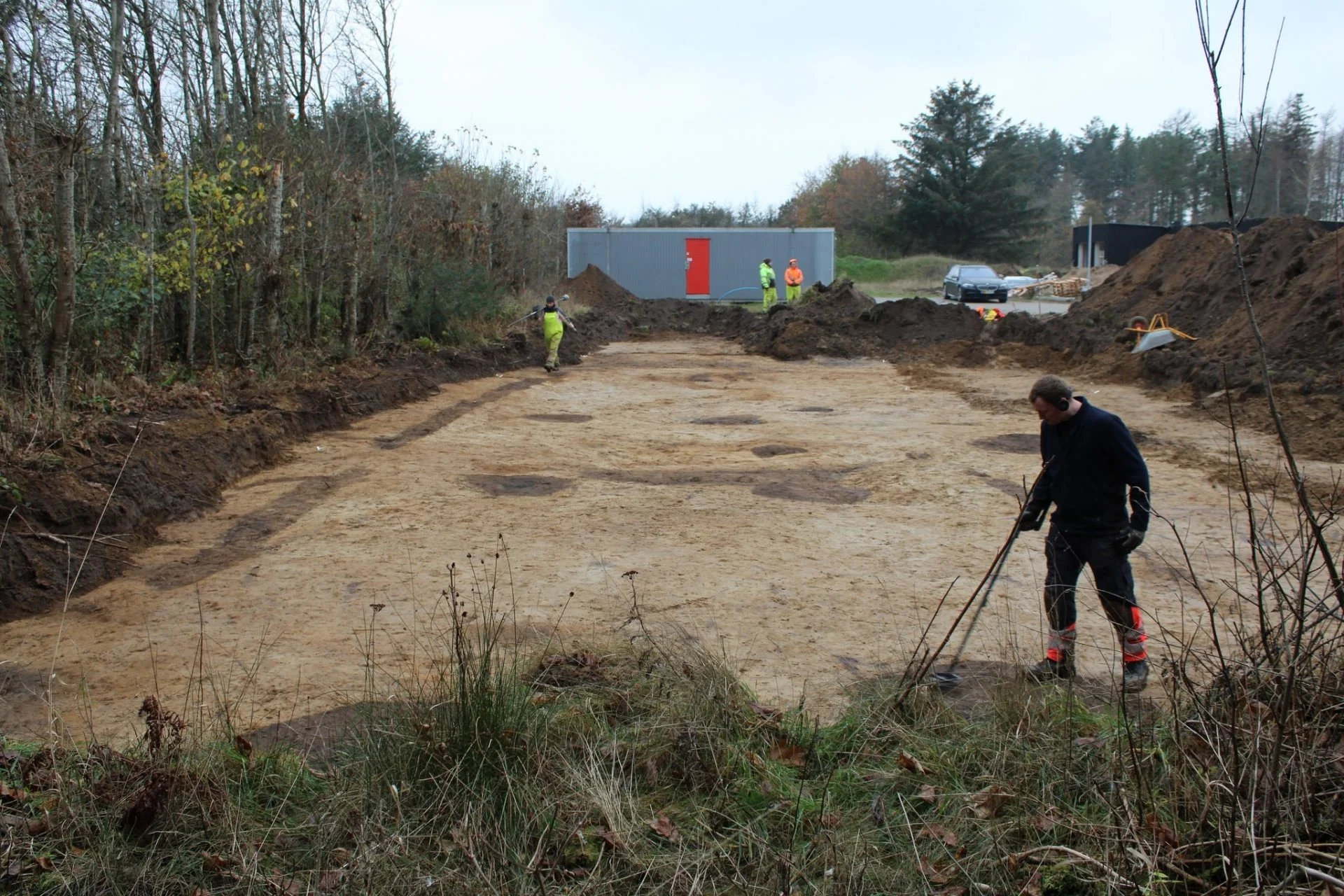 Thomas Rune Knudsen, from North Jutland Museums said: "This is the largest Viking Age find of this nature in more than ten years, and we have not seen anything like it before here in North Jutland."
The researchers have only been able to excavate part of the hall, but they believe that additional buildings and features are yet to be discovered beneath the surface to the east of the hall, as buildings of this type rarely stand alone.
Excavations will recommence in the New Year, with a Carbon-14 analysis on organic remains for more accurate dating, the results of which are expected to be published by the end of 2023.
Header Image Credit : North Jutland Museums