Along the shores of Lake Constance are 170 underwater cairns that stretch for 20 km's in parallel to the lakes shore.
Lake Constance is a 63km-long central European lake that borders Germany, Austria and Switzerland. The lake was formed by the Rhine Glacier during the ice age and is a Zungenbecken or tongue basin lake.
No evidence of Palaeolithic finds have been found in the vicinity, but archaeologists have previously discovered stone tools (microliths) and hunting camps, suggesting that Mesolithic hunter gatherers frequented the area without settling.
Neolithic activity dates from the middle and late Neolithic, when the so-called pile dwelling and wetland settlements were established on Lake Überlingen (Lower Lake Constance), the Constance Hopper (a bay in Lake Constance) and on the Obersee (Upper Lake Constance).
In 2015, a 20 km line of 170 man-made underwater stone cairns was discovered by the Institute for Lake Research in Langenargen, when measuring the depths of the lake on the south-west shore between Bottighofen and Romanshorn.
Preliminary studies revealed that the cairns form a line 200 metres parallel from the lake shore, with each cairn up to thirty metres in diameter and almost two metres high. The cairns sit on a layer of lake sediment, which was deposited after the retreat of the Rhine glacier more than 10,000 years ago.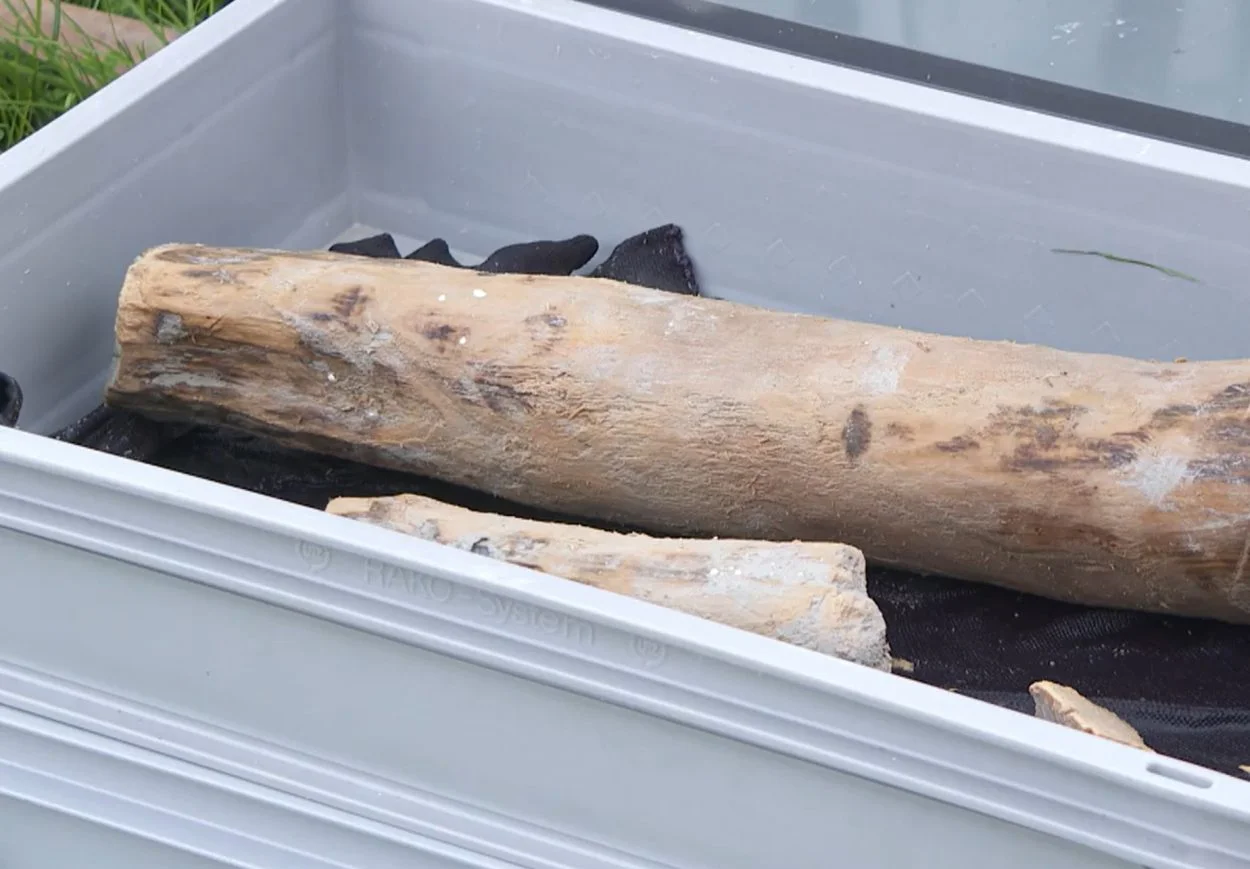 As part of a new study, archaeologists have been using an excavator to remove material around one of the cairns to see the layer structure from the bottom of the lake to the stone layer. The team has already found a piece of wood that shows primitive traces of processing by humans, which the researchers are using as one of many indicators to date the monument.
Construction of the cairn has been placed to around 5,000 years ago during the Neolithic period, as has a second cairn the team have examined, indicating that the line of 170 cairns may possibly date from the same period.
Urs Leuzinger, from the Museum of Archaeology of the Canton of Thurgau, suggests that such a monumental construction "cannot come from a pile-dwelling village community alone", instead suggesting that several villages on the lake were involved.
The purpose of the cairns is yet to be determined, but Leuzinger has theorised cultic activities or burial platforms as possibilities, however, the cairns may simply have been a social gathering site or used to aid in fishing.
If they were indeed used for cultic activities or worship, then this would be a new revelation, as it was not known for large groups of pile dwellers to maintain connections outside of their settlement.
The team plan to return to Lake Constance soon to examine a third cairn, in order to gain further evidence for the dating and function of these mysterious monuments.
Header Image Credit : TVO