Researchers from the National Institute of Anthropology and History (INAH), and the Bajo Laberinto Archaeological Project, have conducted a LiDAR survey of the Maya Archaeological Zone of Calakmul, revealing the extent of urban expansion that lies beneath the jungle canopy.
Calakmul is located deep in the jungles of the greater Petén Basin region in the Mexican state of Campeche. The city was the capital of what has been named the Kingdom of the Snake, indicated by the extensive distribution of a snake head glyphs known as "Kaan".
Throughout the Classic Period, Calakmul maintained an intense rivalry with the major polity of Tikal to the south. At its height in the Late Classic period, it is estimated that the city had a population of 50,000 inhabitants and covered an area of over 70 square kilometres.
INAH researchers, working in collaboration with the National Centre for Airborne Laser Mapping at the University of Houston, Texas, and the Aerotecnologia Digital SA de CV, conducted an aerial LiDAR survey over an area of 95 square kilometres within the Calakmul Biosphere Reserve.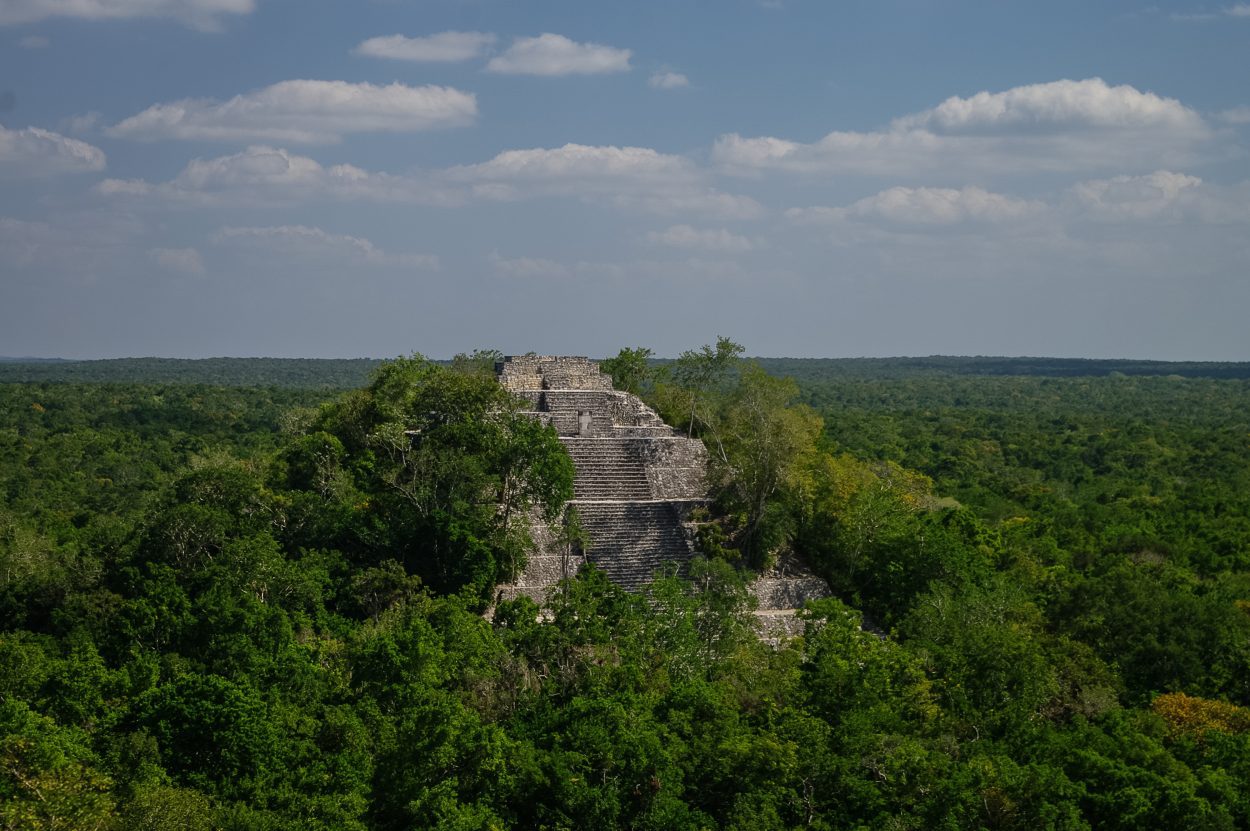 Light Detection and Ranging (LiDAR), is a method of remote sensing using light in the form of a pulsed laser to measure ranges (variable distances) to the Earth. The differences in the laser return times and measuring the wavelengths can be used to compile a 3-D digital map of the landscape, removing obscuring features such as tree canopies that could hide archaeological features.
The results revealed the dense urban sprawl and residential apartment complexes, consisting of 60 individual structures grouped around temples, sanctuaries, and possible plazas or markets used for trade and commerce. The density of structures and construction works to support the city inhabitants, suggests that around AD 700, Calakmul was one of the largest cities in the America's.
Reporting on the survey, an INAH representative told reporters during a broadcast on INAH TV: "The magnitude of the landscape modification may have equalled the scale of the urban population, since all the available land was covered with canals, terraces, walls and dams, to provide maximum food security and sufficient water for the inhabitants of the city".
Header Image Credit : INAH