Archaeologists excavating the site of Rabana-Merquly, suggest that the mountain fortress could be the lost city of Natounia.
Rabana-Merquly is located on the flanks of Mt. Piramagrun in the Zagros Mountains of Iraqi Kurdistan. The fortress consists of nearly 4km of fortifications, in addition to two smaller settlements, for which Rabana-Merquly is named.
Rabana-Merquly is located on the eastern border of Adiabene, which was governed by the kings of a local dynasty dependent on the Parthians. It may have been used, among other things, to conduct trade with the pastoral tribes in the back country, maintain diplomatic relations, or exert military pressure.
Within the framework of multiple excavation seasons over 2009, 2019, and 2022, archaeologists have surveyed the remains of several rectangular buildings that may have served as barracks, in addition to a religious complex dedicated to the Zoroastrian Iranian goddess Anahita.
Archaeologists suggest that the site could be the lost city of Natounia, also called Natounissarokerta, whose existence was only known from several coins dated to the 1st century BC.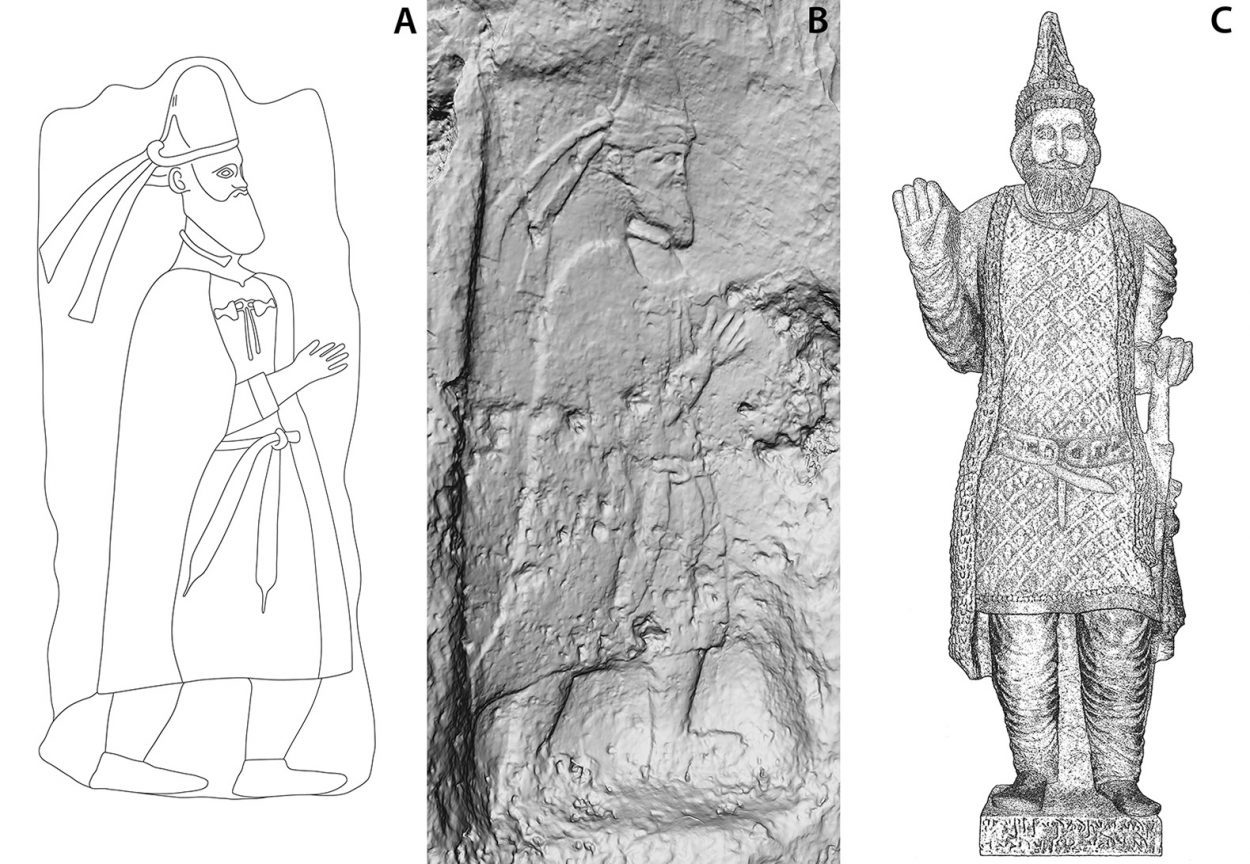 According to a study published in the journal Antiquity, a defining feature of Rabana-Merquly are matching rock-reliefs that depict an anonymous ruler, carved into the cliff-face adjacent to the entrances of both settlements.
The place name of Natounissarokerta is composed of the royal name Natounissar, the founder of the Adiabene royal dynasty, and the Parthian word for moat or fortification.
Pronounced similarities in attire between these figures and the statue of a king of Adiabene found at Hatra, suggests that the relief could depict the founder, either Natounissar or a direct descendant, indicating that the site is indeed Natounia.
The current excavations was funded by the German Research Foundation as part of "The Iranian Highlands: Resilience and Integration of Premodern Societies".
---
https://doi.org/10.15184/aqy.2022.74
Header Image Credit : Antiquity