The Wieliczka Salt Mine is a subterranean network of man-made tunnels up to 327 metres in depth for extracting salt, located beneath the town of Wieliczka in southern Poland.
Evidence of salt working at Wieliczka dates to the Neolithic period. Brine was collected from nearby springs and boiled in clay vessels, where it was used as a preservative for various types of meat and fish.
By the 11th and 13th century, a reduction of salt in the spring water led to a series of excavations and deep wells to extract water with higher salt quantities. This resulted in the discovery of refined rock salt, a valuable mineral composed primarily of sodium chloride.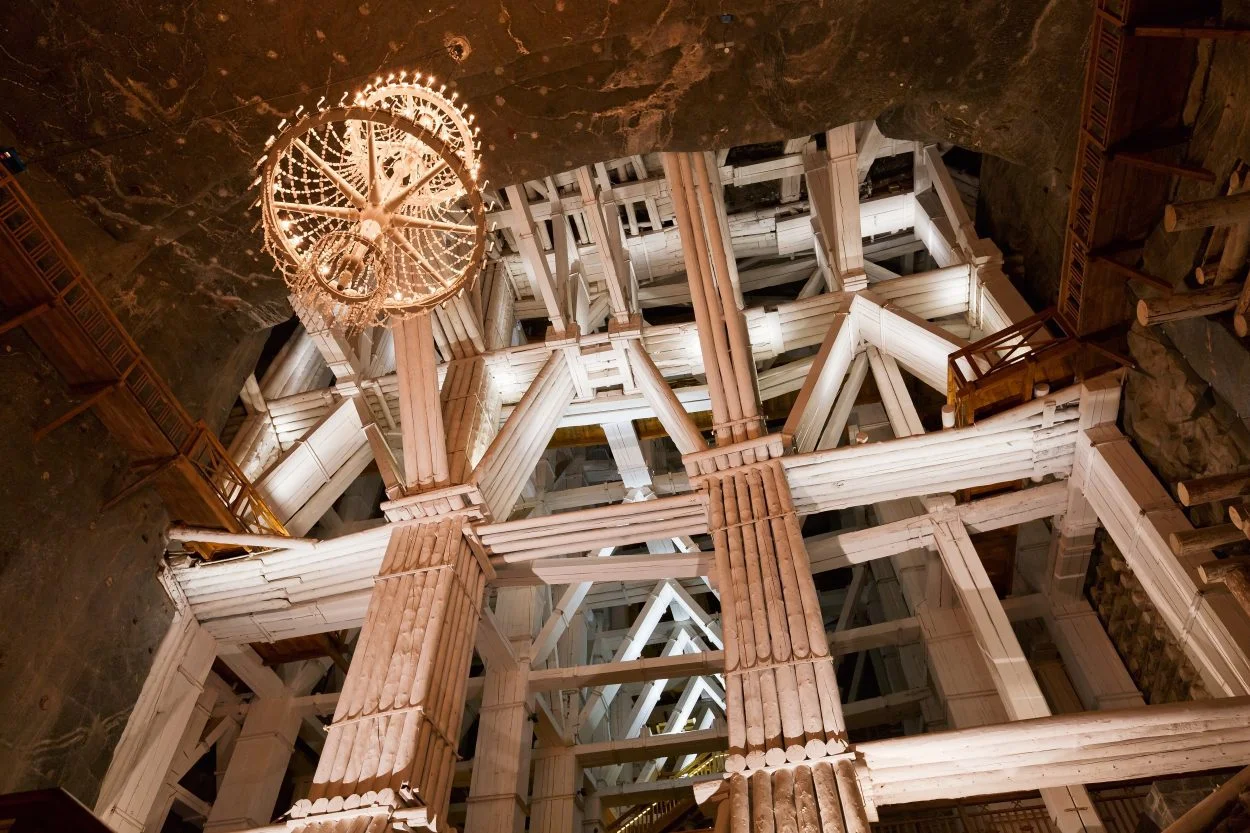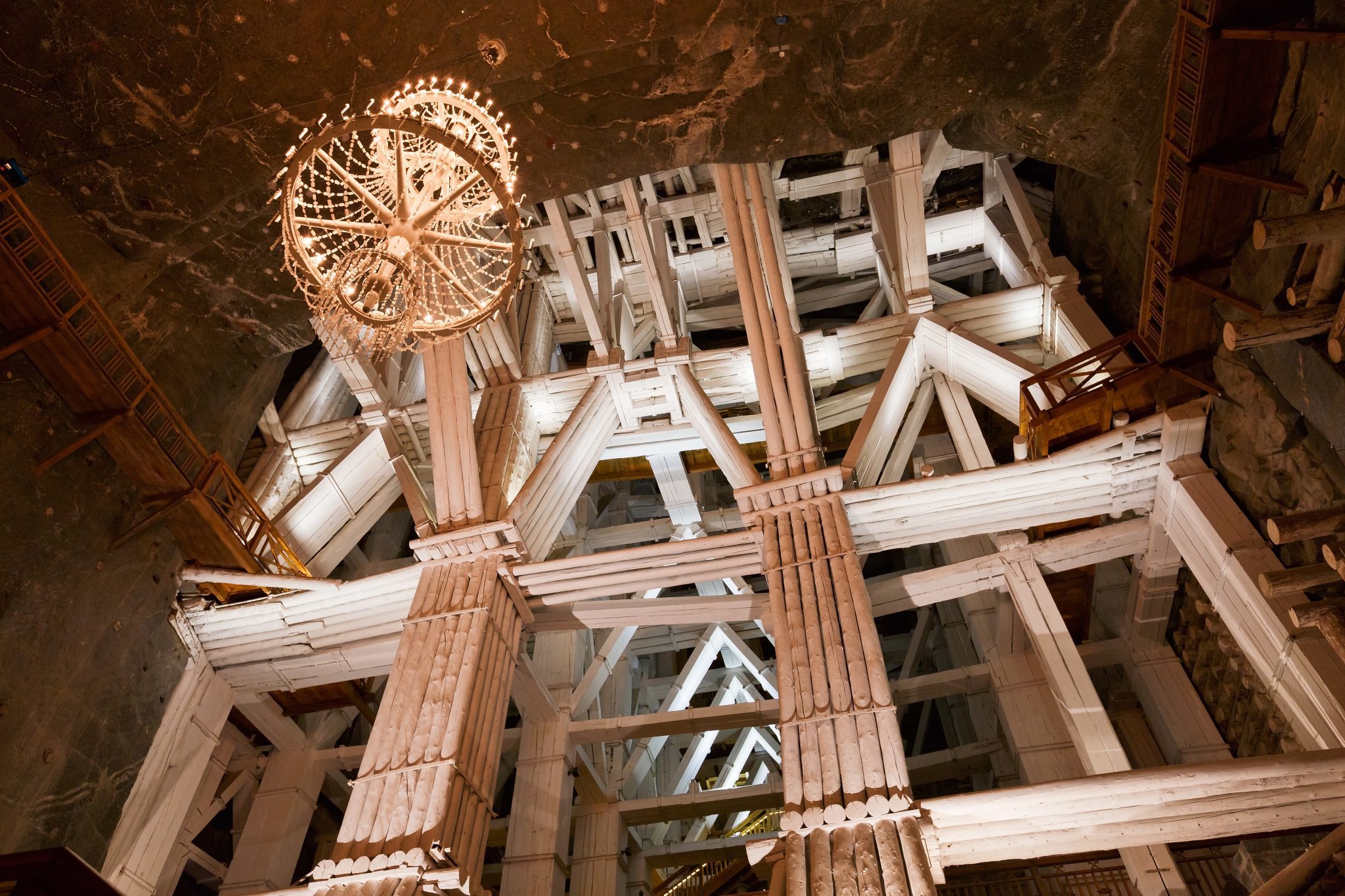 Seasonal mining operations sunk shafts to extract the valuable rock salt deposits, that by the 14th and 15th century established Wieliczka as a lucrative source of revenue for Casimir III the Great who used funds generated from the mine to construct the Krakow Academy.
Mining was increased to an industrialised scale during the 16th to 18th century. Deep level mines were excavated over a series of levels and brine was evaporated in special pan furnaces.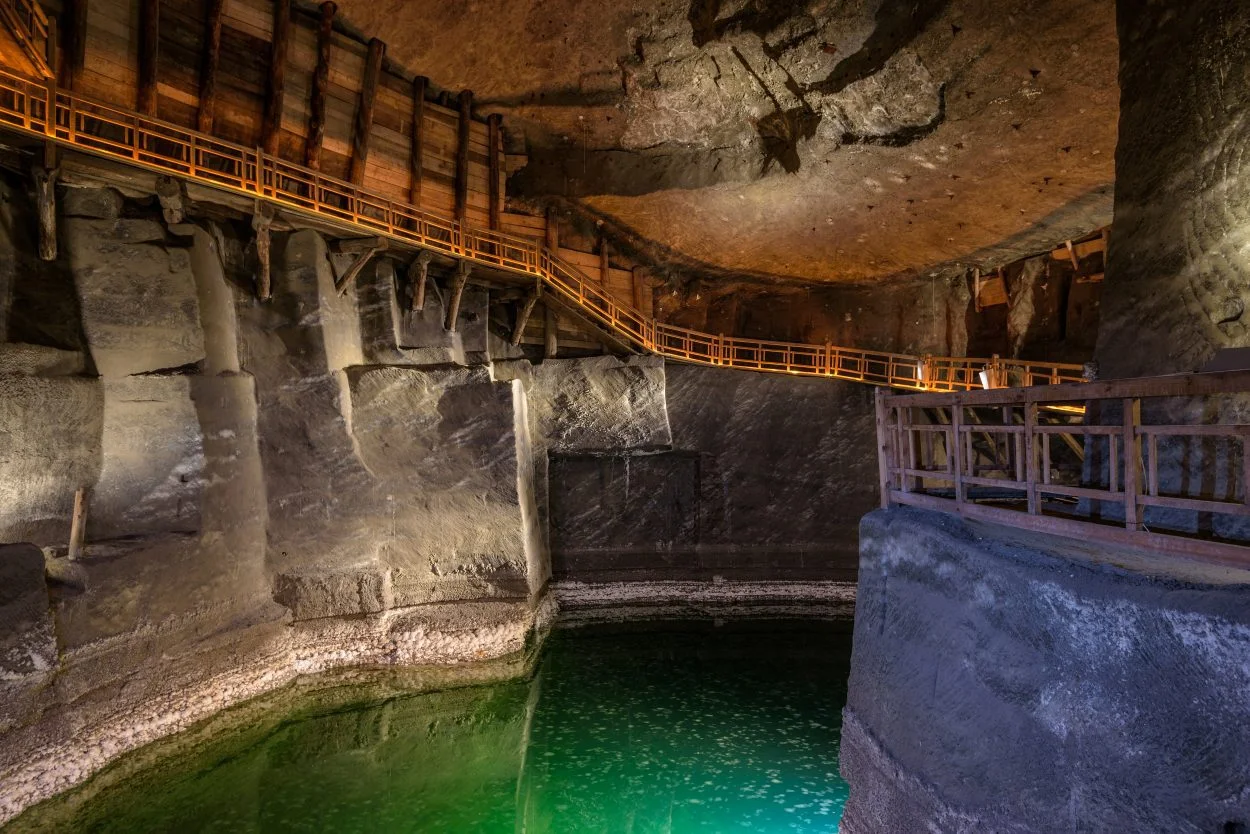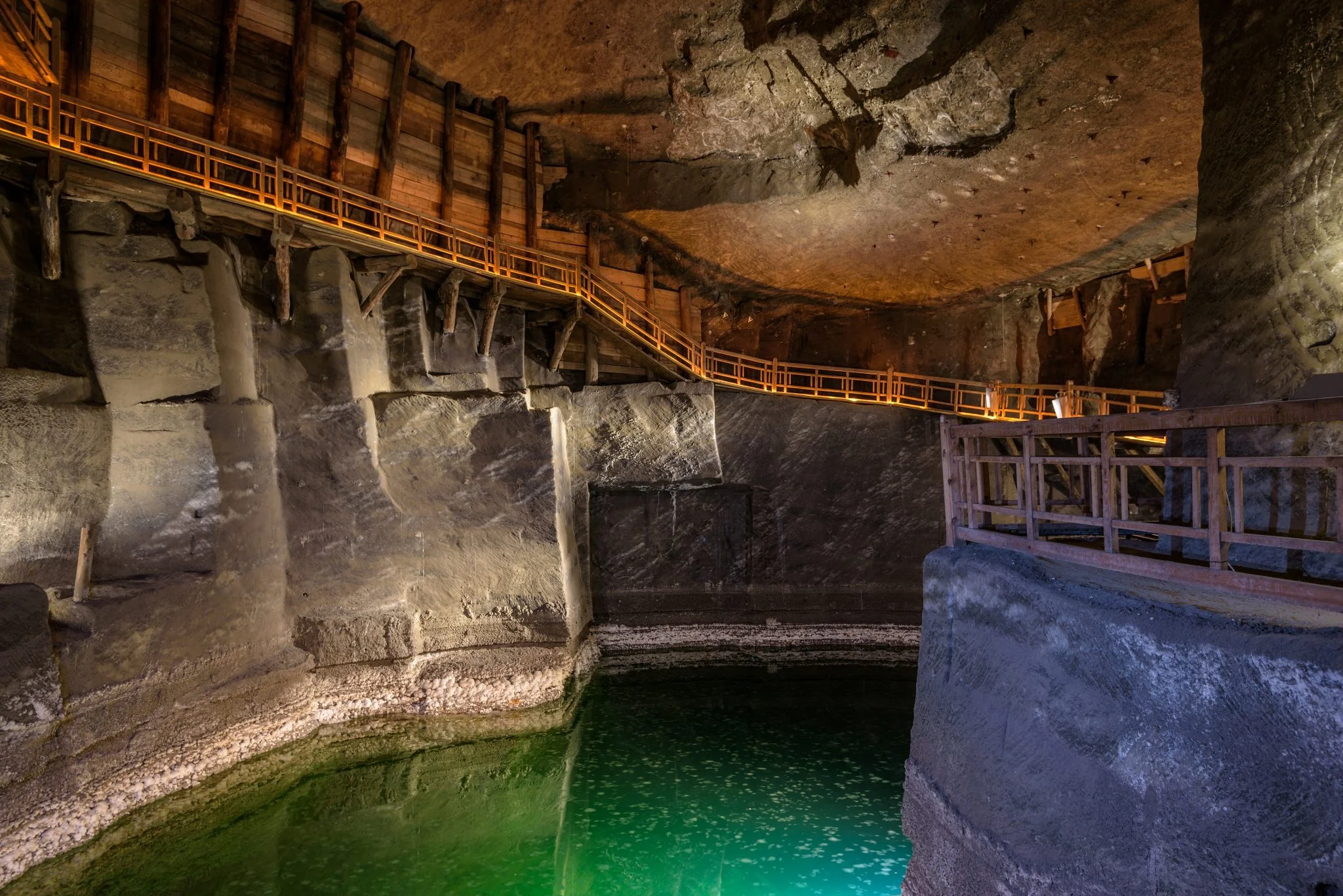 Shifting borders in the 1772 partition of Poland placed Wieliczka under the rule of the Habsburg Monarchy. The new owners invested in the construction of an underground railway, a power plant and a steam hoisting machine which turned the Wieliczka mine into a modern saltworks.
During the 19th century, the mine became a major tourist attraction that took visitors through the tunnels on a horse drawn railway whilst serenaded by an orchestra. The miners constructed miles of galleries decorated with works of art, underground chapels and statues sculpted in the salt. The most notable attraction is the Chapel of St. Kinga (the patron saint of salt miners) that was built over 67 years from 1896 to 1964.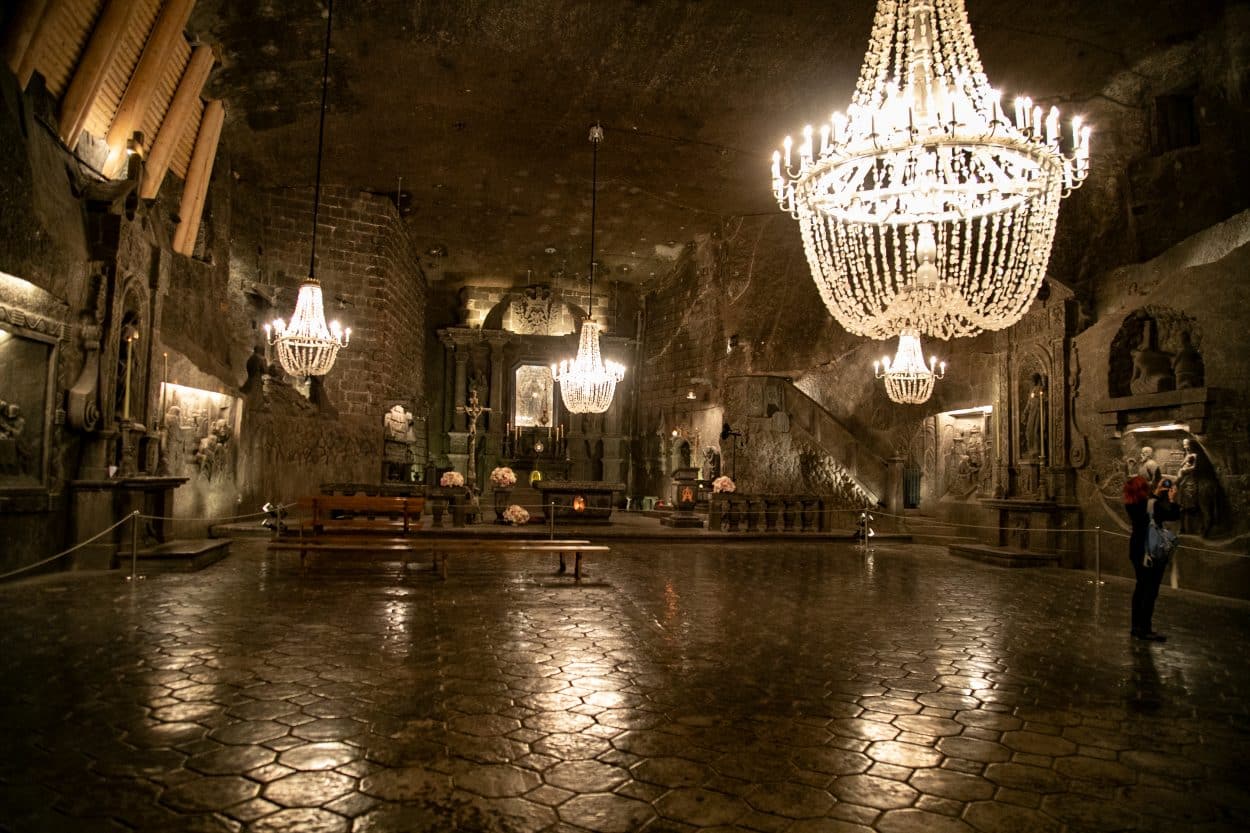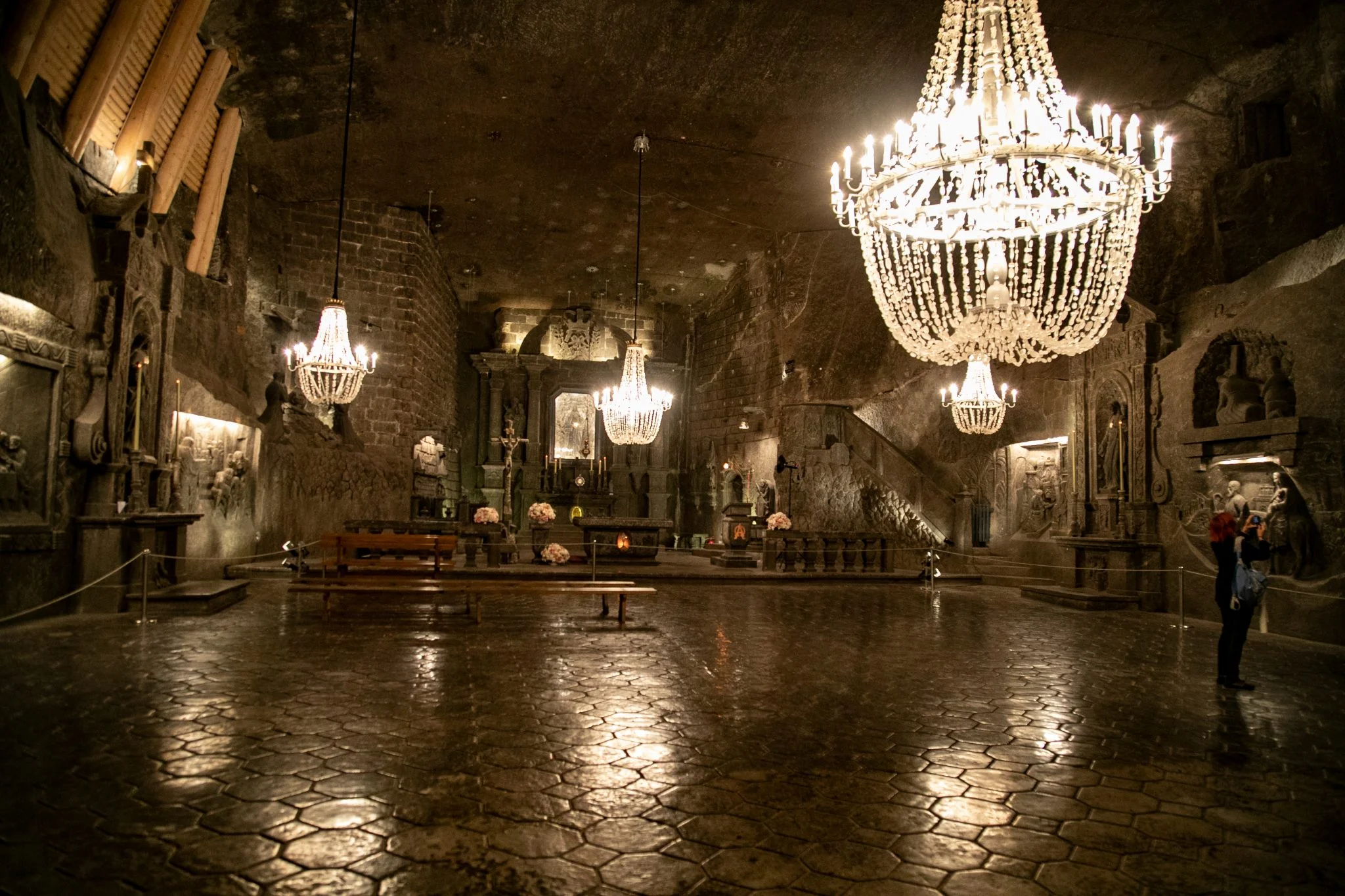 After the end of the World War I and the regaining of independence by Poland, the mine once again became the property of the Polish State Treasury and was taken under Polish administration. In the interwar period, salt production reached an annual of 203,000 tonnes, but production ceased during the Nazi occupation with the repurposing of the mine as an underground armaments factory using Jews from forced labour camps.
In 1964, the mining of rock salt in Wieliczka was completely discontinued in favour of the industrial production of evaporated salt using the wet mining method. The mine is now one of Poland's official National Historic Monuments and in 2010 it was accepted as a UNESCO World Heritage site alongside the Bochnia Salt Mine.
Header Image Credit : Diego Grandi