The Navajo National Monument is a series of ancient cliff dwellings built by the Ancestral Puebloan people, located in the state of Arizona, United States.
The Monument consists of three major settlements overlooking the Tsegi and Betatakin Canyon system, in addition to several large pueblo villages situated within the Kayenta Anasazi heartland.
The Puebloans, also known as the Anasazi, were an ancient Native American culture that built a series of major construction projects across Utah and parts of Arizona, New Mexico and Colorado. Puebloan society emerged around the 12th century AD during the archaeologically designated Early Basketmaker II Era, establishing a complex network linking hundreds of communities and population centres.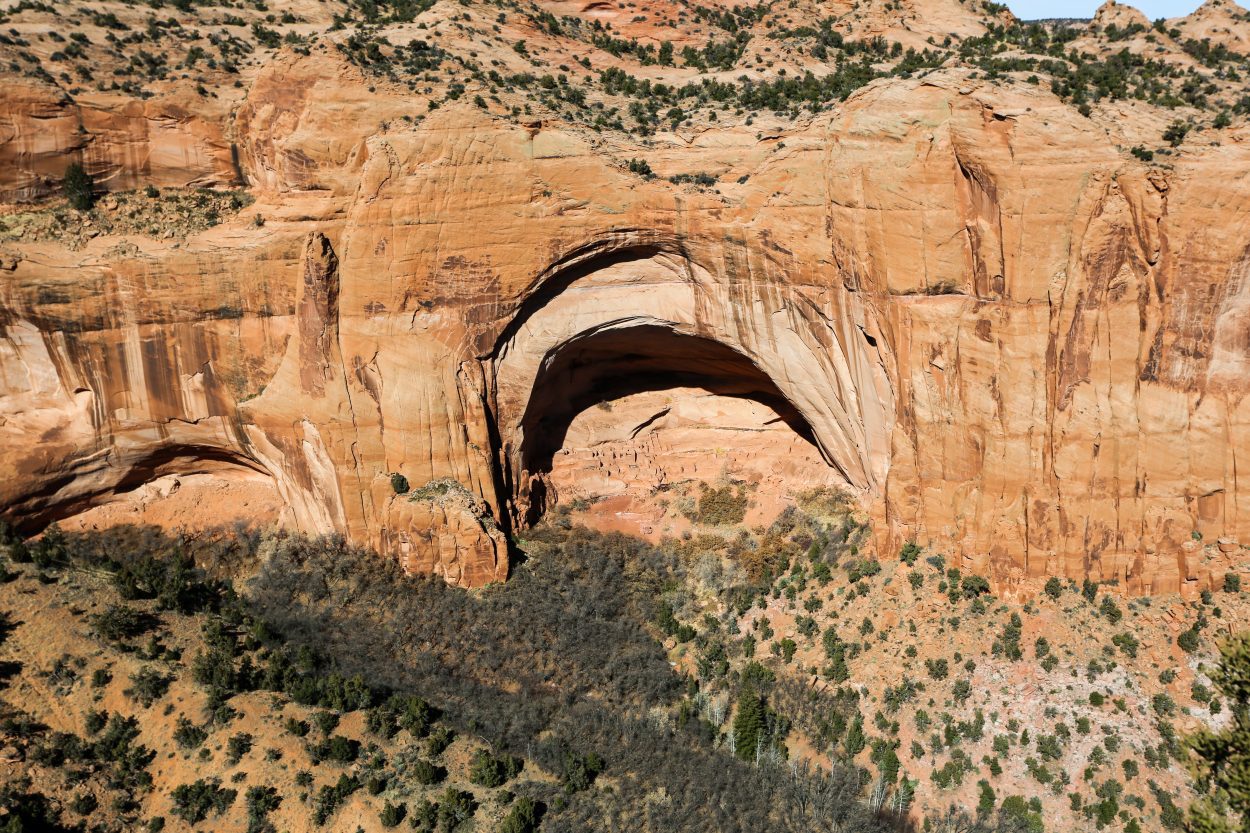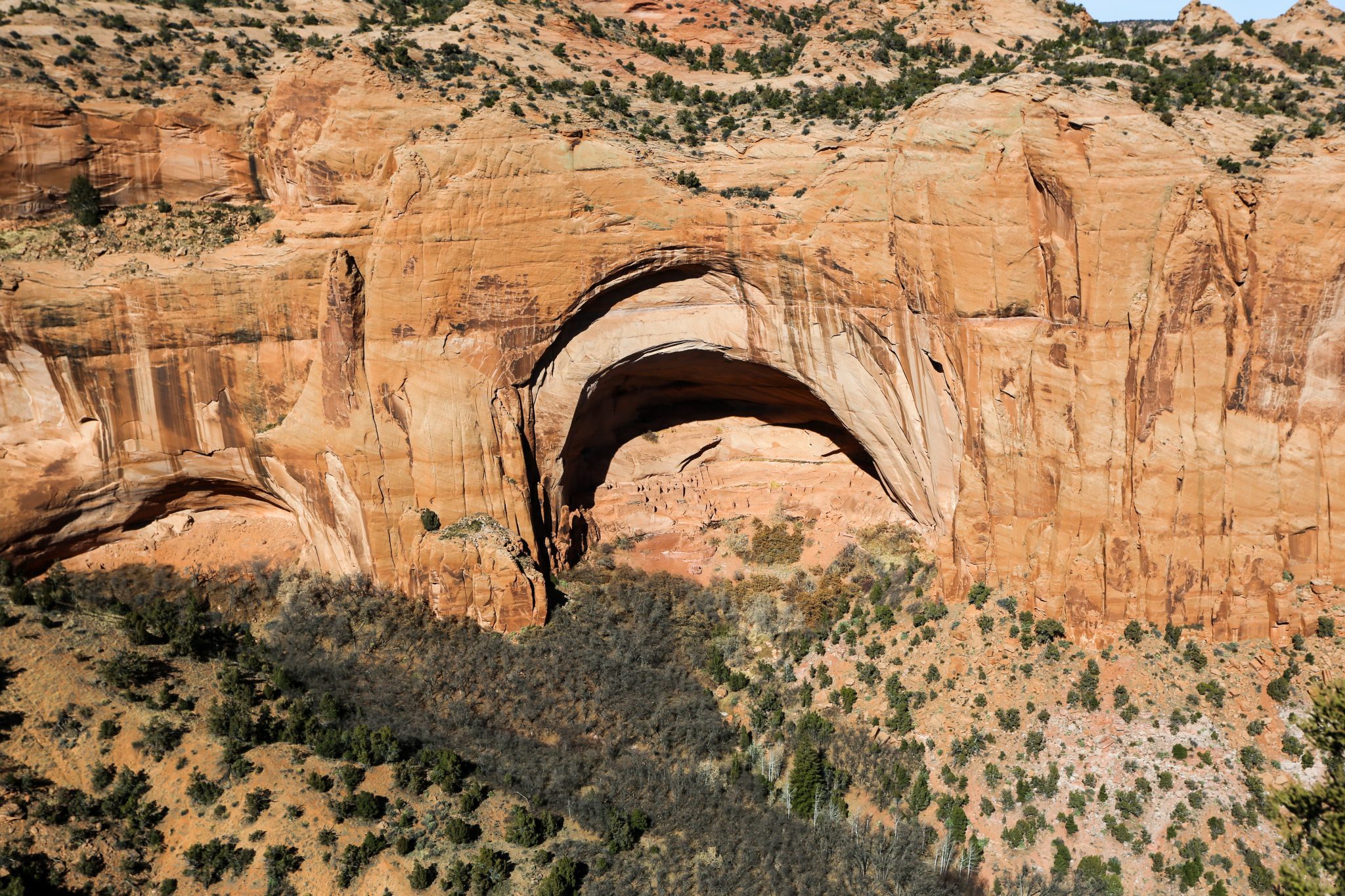 The Navajo National Monument consists of three major centres: Keet Seel (meaning "broken pottery scattered around" in Navajo), Betatakin (meaning "house built on a ledge" or "side hill house" in Navajo), and the Inscription House, named for the graffiti scratched into the clay plaster of a wall that reads "Shapeiro Ano Dom 1661".
The builders of the Navajo National Monuments utilised large natural alcoves which formed in the Navajo Sandstone Formation, constructing settlements built from sandstone blocks plastered together with mud and mortar.
Keet Seel was inhabited from AD 1116, with the main period of construction between AD 1272 to 1275, although construction continued as late as AD 1286. The site contains 160 rooms and 6 kivas (ceremonial houses), able to support a population of around 150 people.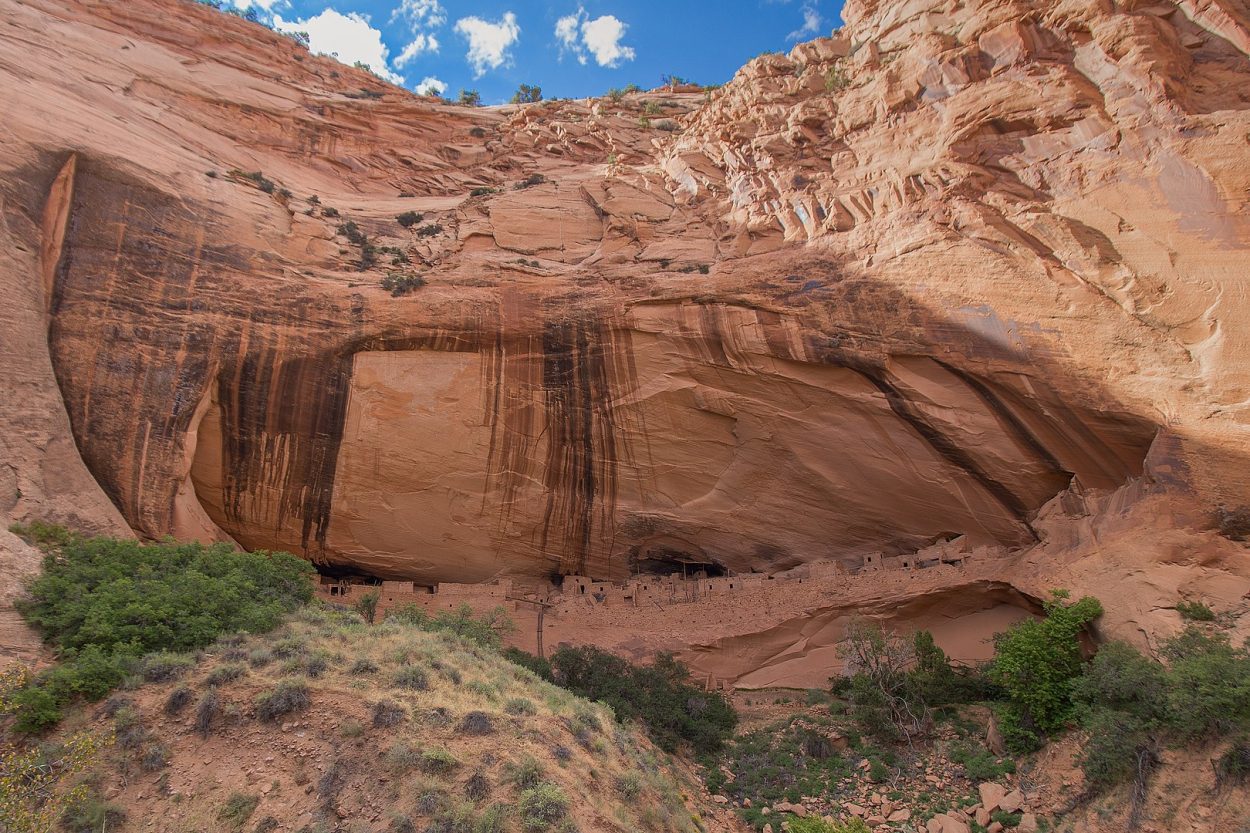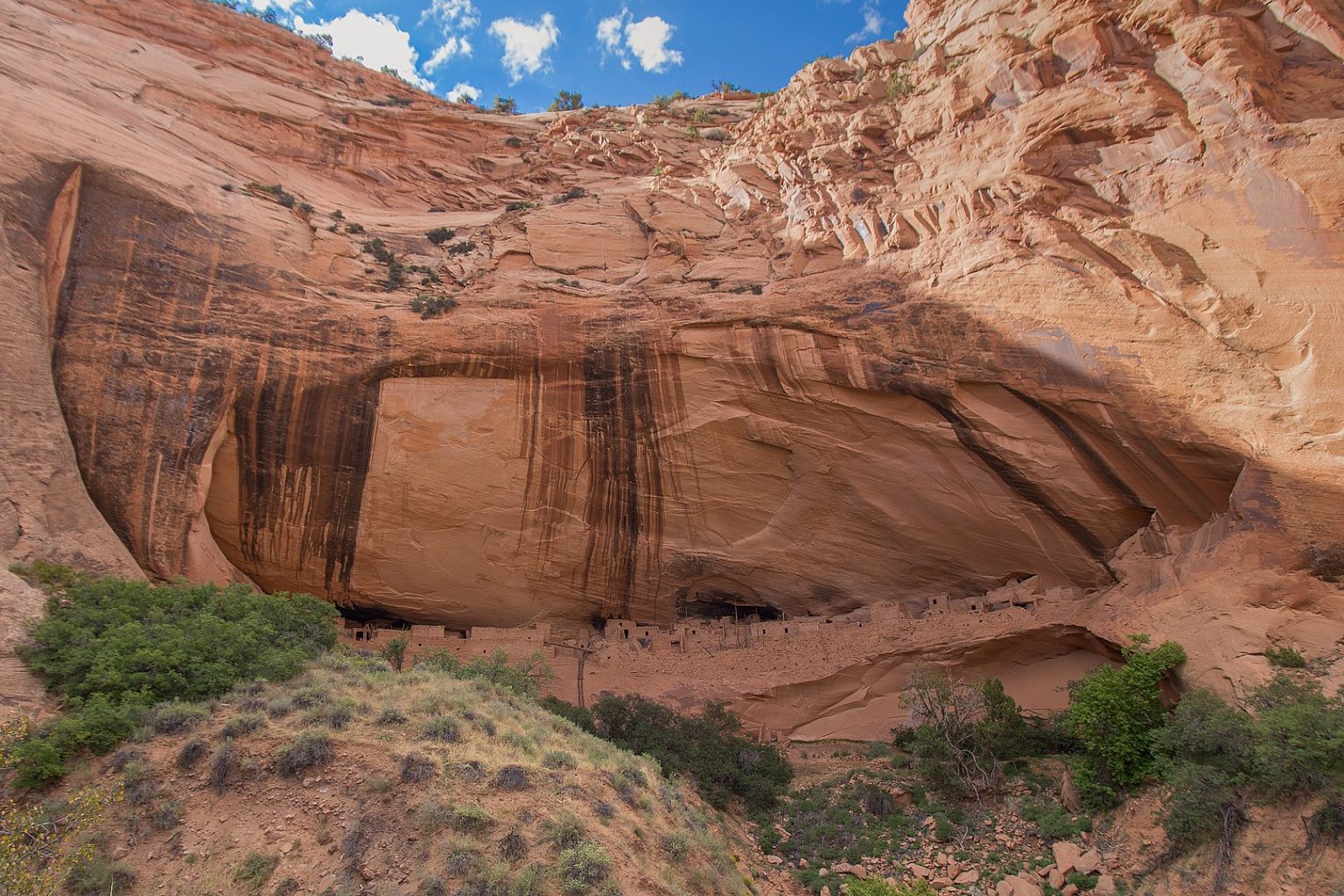 To the west is the smaller settlements of Betatakin, a 120-room complex (although only 80 rooms remain today) that housed a population of around 120 people, and the Inscription House, a 74-room complex with a population of around 80 people.
According to Hopi oral tradition, the area known as Wunuqa (Tsegi Canyon) was abandoned as part of a spiritual quest, when the Snake Clan inhabited the Navajo National Monument ruins along with the Horn Clan. The Horn Clan forced the Snake Clan out, due to the children of the Snake Clan biting other children and causing death.
Climatic evidence suggests that the region suffered a severe drought during the late 13th century, evidenced by a distinct decrease in the amount of annual precipitation between AD 1276 and 1299, a period that is now referred to as the "Great Drought".
Combined with heavy soil erosion caused by a depletion of timber in the nearby mountains, the inhabitants of the cave dwellings would have seen increased stress put on the agricultural systems that likely led to the settlements being abandoned.
Header Image Credit : Jeffrey M. Frank – Shutterstock