Archaeologists studying fragments from the Las Pinturas pyramid in Guatemala have identified evidence of the oldest-known Maya calendar.
Las Pinturas is an archaeological complex consisting of a pyramid with seven construction phases and several auxiliary structures. The site is located in the geographic centre of the San Bartolo settlement which dates from the Late Preclassic period (400 BC to AD 200).
The site was first discovered in 2001 in the jungle of El Petén by a group of archaeologists who found ornate murals that depict elements of Maya creation mythology, reminiscent of the Popol Vuh as well as of Yucatec cosmological traditions. Other murals show scenes depicting the Maya maize god, kings with the markings of the Maya Hero Twin Hunahpu and various deities.
In a new study published in the journal Science Advances, researchers studying mural fragments have identified that they belong to the earliest known Maya calendar, dating from between 300 and 200 BC.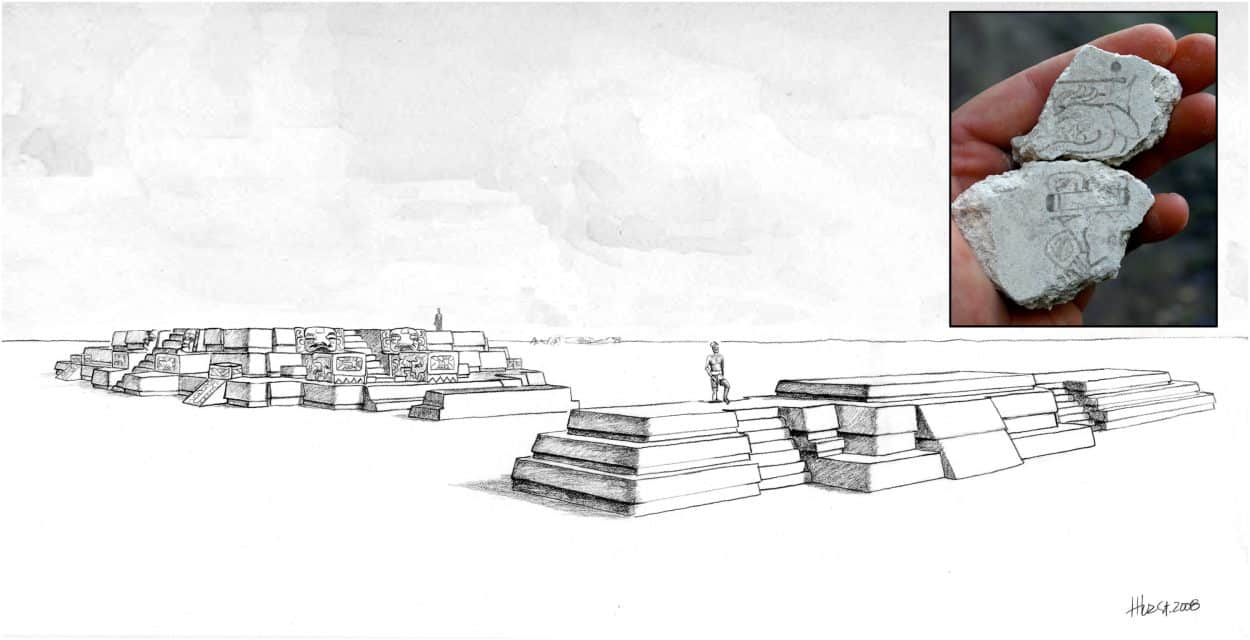 The fragments contain the glyph of a "7 Deer" – representing one of the days in the Maya 260-day tzolk'in calendar.  The tzolk'in calendar combines twenty-day names with the thirteen-day numbers to produce 260 unique days. It is used to determine the time of religious and ceremonial events and for divination. The date "7 Deer" is followed by "8 Star," "9 Jade/Water" and so forth.
University of Texas professor David Stuart told Reuters that the 7 Deer glyph is made up of "two small pieces of white plaster that would fit in your hand, that were once attached to a stone wall. The two pieces fit together and have black painted calligraphy, opening with the date '7 Deer."
According to the study: "One such Year Bearer date (3 Wind or 3 Ik') has already been attested among the hieroglyphs of the later San Bartolo murals. It is therefore possible that 7 Deer refers to another such year date. It is also possible that 7 Deer served as a personal reference, since some 260-day stations are known to have been used also as names of people and deities in historical times."
---
Science Advances
https://doi.org/10.1126/sciadv.abl9290
Header Image Credit : David Stuart