An archaeological mission excavating at Tell el-Farma in the Northern Sinai have uncovered a temple dedicated to Zeus.
Zeus is the sky and thunder god in ancient Greek religion who ruled from his seat in Mount Olympus. Zeus is often depicted as an older man with a beard and is represented by symbols such as the lightning bolt and the eagle.
Archaeologists were conducting excavations at Tell el-Farma, known by its ancient name of Pelusium which dates back to the late Pharaonic period. The site remained occupied from Greco-Roman times through to the Byzantine and early Islamic periods.
Pelusium was first excavated during the early 1900's by French Egyptologists, Jean Clédat, who found evidence of a Zeus-Kasios temple (Zeus-Kasios is a conflation of Zeus and Mount Kasios in Syria) in the vicinity from fragments of ancient Greek inscriptions.
Present-day excavations finally discovered the temple between the Pelusium Fort and a memorial church after locating pillars and a series of large granite blocks. Archaeologists believe that the blocks formed a staircase to reach the temple platform and hope to apply a photogrammetric survey to determine the architectural design and plan of the temple.
Surrounding the temple site are blocks of pink granite which were quarried in later centuries for the construction of local churches, including a corinthian which was incorporated into the nearby memorial church.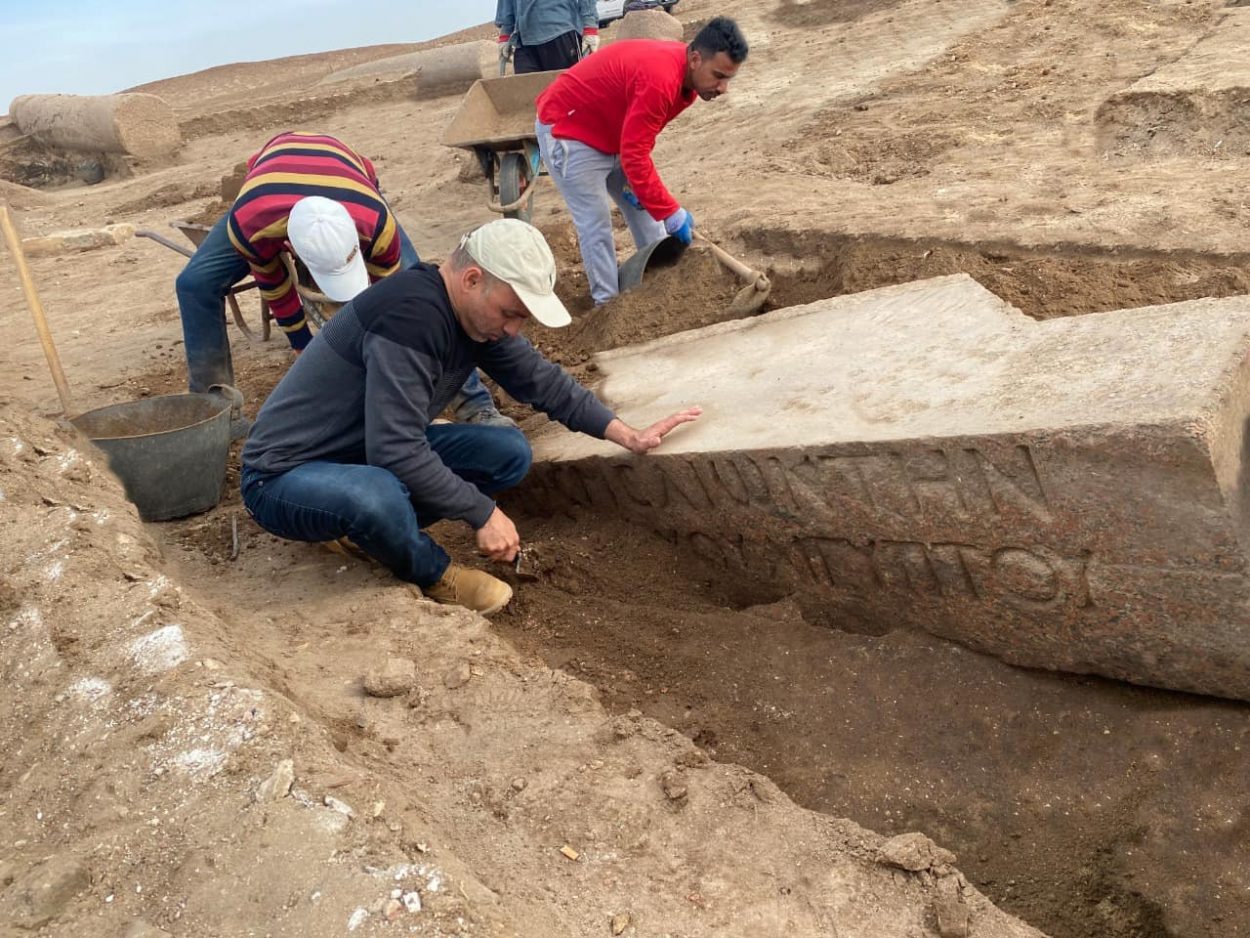 Inscriptions found in the area also show that Emperor Hadrian commissioned Titos Flavios Titanas to conduct renovation works on the temple during a period when Hadrian founded new Roman cities and monuments across Roman Egypt.
Ministry of Tourism and Antiquities