Archaeologists from the Institute for Ecosystem Research at Kiel University (CAU), in collaboration with the German Archaeological Institute (DAI) have conducted studies of the so-called 'Pyramids of Palau' on the island country of Palau, revealing new insights into the construction methods of the monuments.
Monumental buildings from prehistoric times are widespread in Oceania, with the creation of earthen monuments terraces on the islands of Palau around 500 BC. Oral traditions suggest that a huge serpent wound around the hills on the Palauan island and created the terraces with her body.
Using geo-archaeological methods, an interdisciplinary team of soil scientists, paleoecologists and archaeologists have determined that the builders used weathered volcanic rock, interspersed with large quantities of ceramics to form a base for the mounds, raising upper layers into terraces applied with humus soils for extensive horticulture.
"Over many generations, and with an almost unimaginable amount of work, millions of tons of soil must have been moved by workers. An achievement that could only be possible in a politically well-organised society," explained Dr Annette Kühlem, research coordinator and excavation leader.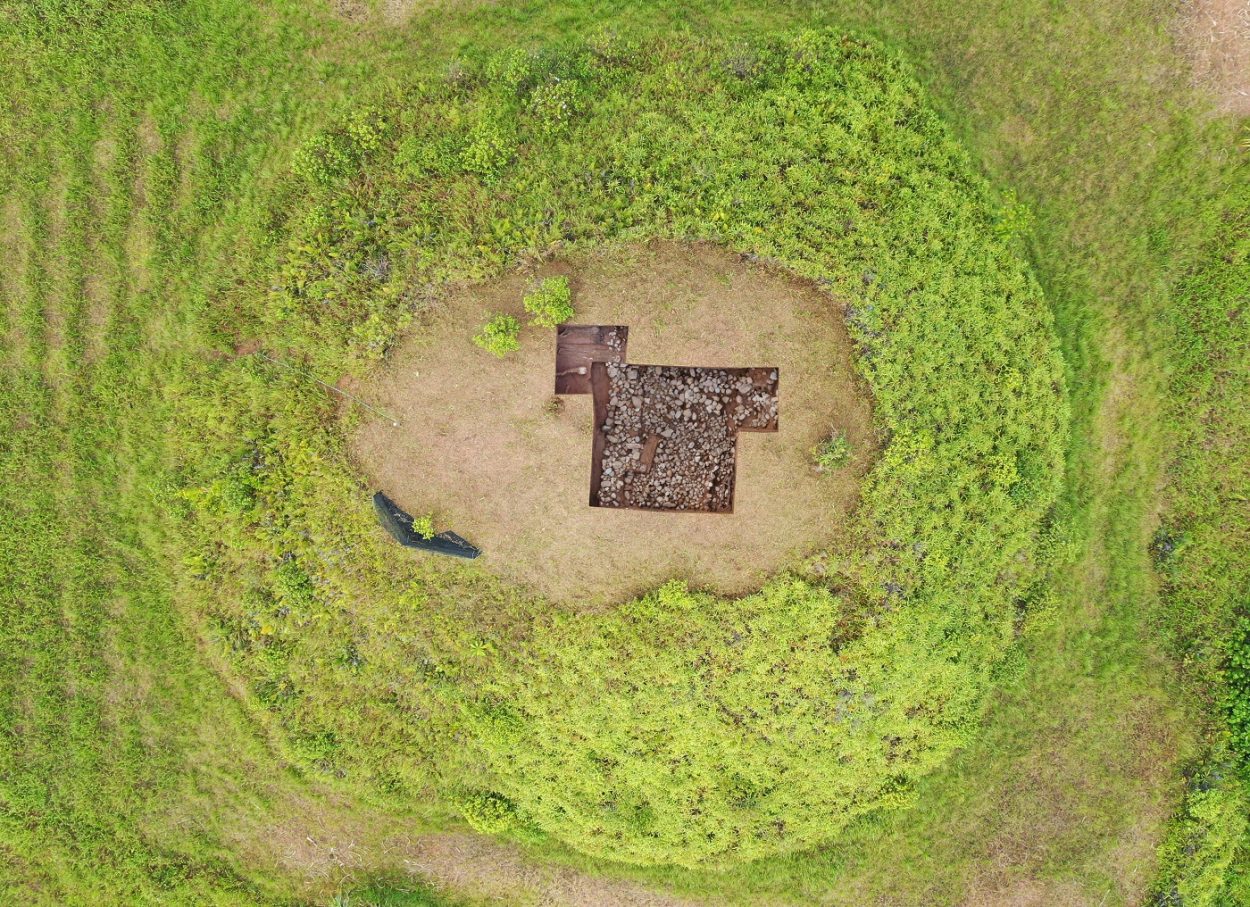 Whilst the summit on most of the earthworks was used for horticulture, some summits, such as in the south of Babeldaob were used as complex burial sites where the researchers found six skeletons.
"Due to the fairly well-preserved skulls, there is still hope of being able to carry out a DNA analyses and thus relationship analyses, perhaps even in comparison with the population living in the area today. This may potentially also close a gap in tracing the settlement of Oceania." explained Dr Annette Kühlem.
Informationsdienst Wissenschaft
Header Image Credit : Hartl-Reiter