Joya de Cerén is a pre-Columbian farming village from the Maya Classic period, located in the Zapotitán Valley in the La Libertad Department of El Salvado.
During the eruption of the Loma Caldera volcano around AD 500, pyroclastic material was deposited on the village, virtually entombing the farming community beneath metres of ashfall and debris.
Joya de Cerén was first discovered in the 1970's during levelling works for a government agricultural project, where archaeologists have since found a total of 18 structures grouped into several compounds that supported a population of around 200 inhabitants.
Ongoing studies have identified civic buildings and plazas, religious buildings for communal festivals and shaman practice, and domestic buildings, with the remainder being associated with agricultural activity.
The village industry was centred around the production of agave fibres, manos, metates, and pottery vessels, whilst importing goods such as obsidian, chert, jade and high-status pottery from the Maya city of Copán.
Unlike the historic sites of Pompeii and Herculanium in Naples, Italy, no human remains have been identified at Joya de Cerén from the time of the eruption.
Based on crack patterns observed from the relatively earthquake-resistant wattle-and-daub walls and adobe columns of the structures, studies suggest that an earthquake measuring 4.0 on the Richter scale preceded the eruption that gave advanced warning, causing the inhabitants to flee before the village was fully engulfed.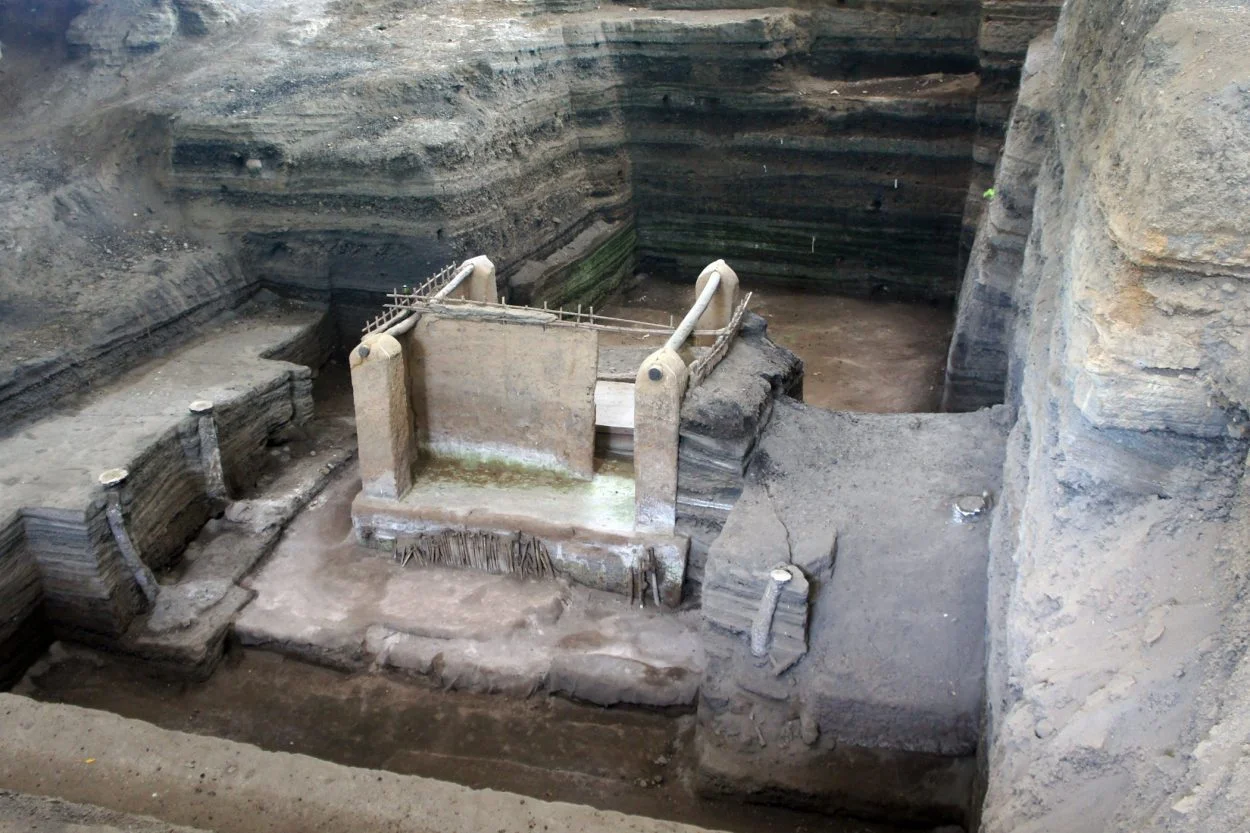 The eruption has however, preserved the daily life of Joya de Cerén, revealing organic materials such as garden tools, bean-filled pots, sleeping mats, animal remains and religious items that would normally deteriorate in tropical conditions.
Several cultivated maize fields associated with the settlement and other vegetation have also been uncovered, including gardens with a variety of herbs and fruit trees such as guava and cacao.
Although large numbers of archaeological investigations have been carried out in sites across Mesoamerica, the study of Joya de Cerén has provided detailed information about the farming techniques of ancient Mesoamerican farmers, becoming a unique example that also illustrates the daily village life of the Maya agriculturalists.
Header Image Credit : Mario Roberto Durán Ortiz – CC BY-SA 3.0