Archaeologists excavating in the "Siberian Valley of the Kings" have announced the discovery of a burial mound containing ornate treasures from 2,500 years ago.
Excavations were conducted by a Polish-Russian team from the Jagiellonian University in Krakow and the State Hermitage Museum in St. Petersburg, where the researchers conducted a study of an ancient burial necropolis (known as the "Siberian Valley of the Kings") in the urano-Ujukska Valley of  northern Tuva, an autonomous republic in the Russian Federation.
The site is associated with the Scythian culture, a nomadic people known from as early as the 9th century BC, who migrated westward from Central Asia into southern Russia during the 8th and 7th century BC.
The team identified two new mounds in the necropolis, for which the first mound held a wooden burial chamber constructed on a framework of solid beams, containing a 50-year-old woman and a very young child. Placed alongside the burial was various golden ornaments, an iron knife, a bronze mirror and an ornate crescent or moon-shaped piece of jewellery.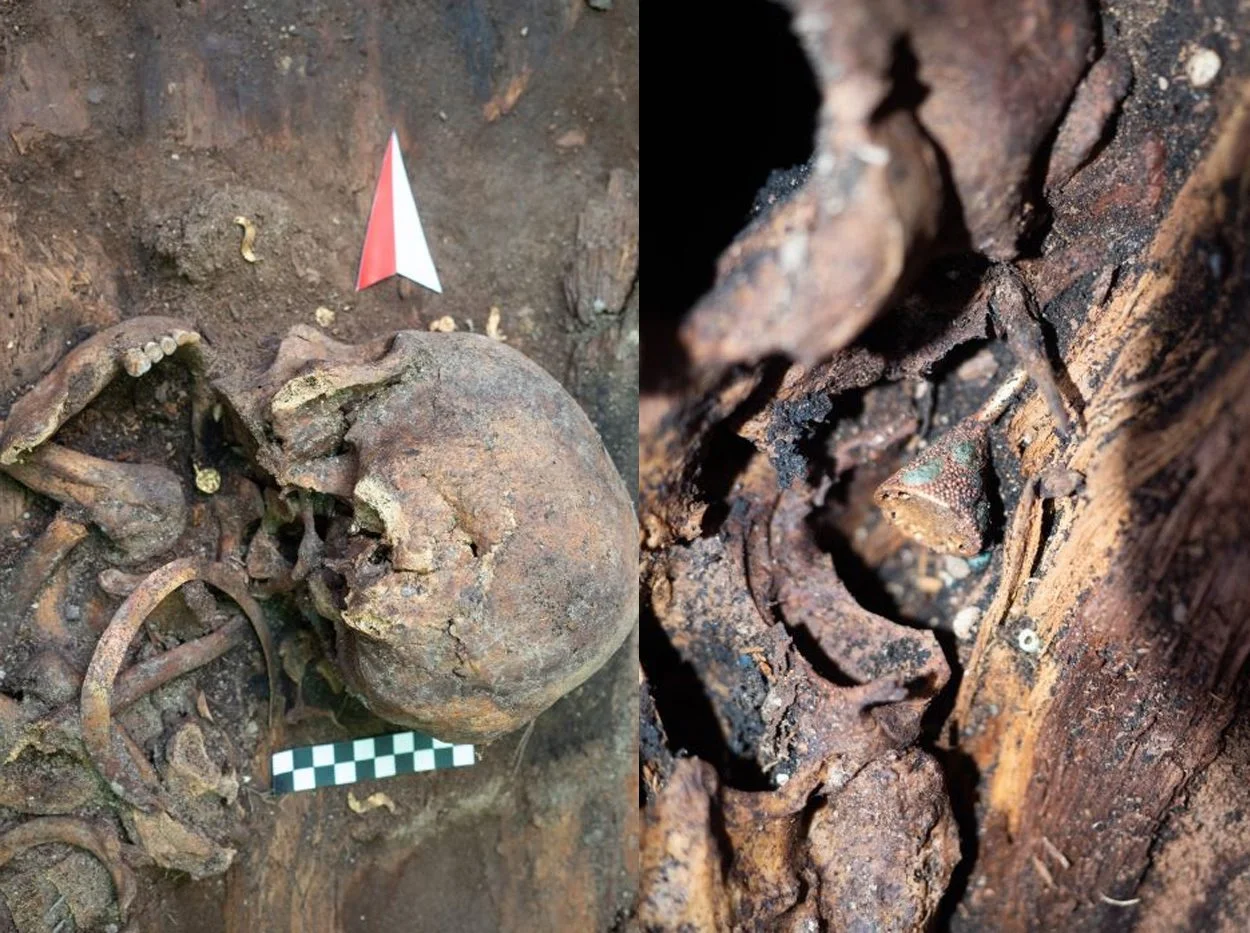 In addition, the remnants of several organic objects have been recovered, including an arrow shaft, an ice axe handle, a quiver fragment, and a wooden comb which was connected to the bronze mirror by a leather loop.
According to researchers, the burials date from the 6th century BC and was likely the deceased retinue of a Scythian noble, for which during this period the urano-Ujukska Valley was one of the most important ritual centres of the entire Scythian-Siberian world.
Archaeologists have also found evidence that a treasure of bronze objects was most likely deposited around the perimeter of the mound. This is evidenced by a metal detector survey finding several dozen bronze items that has been scattered by deep ploughing during the 20th century when there was a collective farm near the necropolis.
Header Image Credit : Igor Pienkos – PAP