Archaeologists conducting excavations in the centre of ancient Veria in northern Greece have uncovered a Roman-era statue from the 2nd or early 3rd century AD.
Veria, known in ancient times as Beroea is reputed to have been named by its mythical creator Beres (also spelled Pheres), reaching its height during the Hellenistic period under the reign of the Antigonid Dynasty.
The city surrendered to the Roman Empire in 168 BC following the Battle of Pydna, emerging as a ceremonial centre and one of two capitals of the Roman province of Macedonia.
In a statement issued by the Greek Ministry of Culture, archaeologists were conducting excavations near the site of Agios Patapios, where they uncovered a marble statue of a young man with an athletic body partially dressed in a cloak.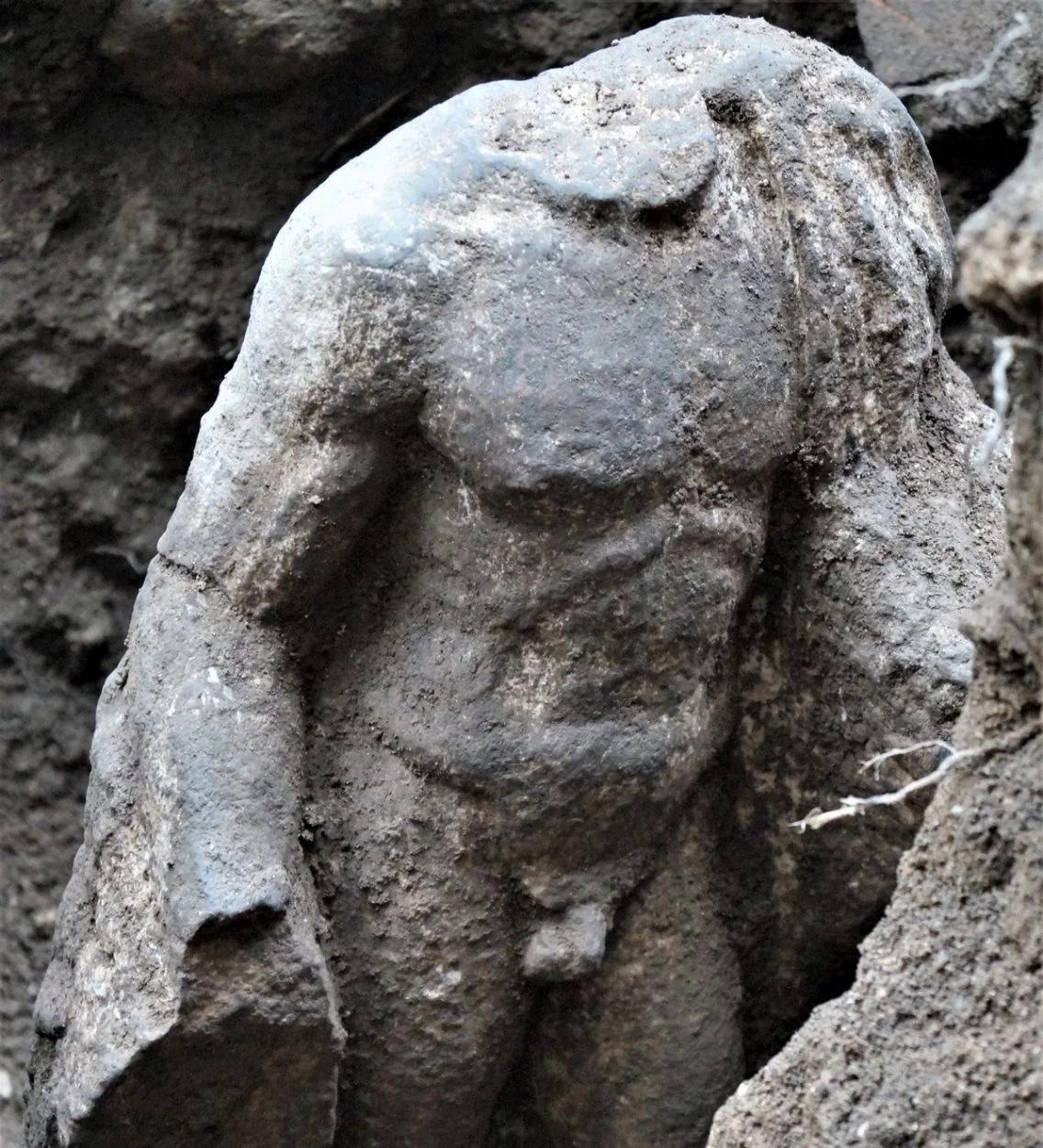 The statue, which stands almost one meter tall is lacking a head, so archaeologists are unable to determine who it depicts, although traditional unclothed figures in Greek statuary normally represents gods or athletes.
Archaeologists suggest that the Sculptor was clearly advanced in their work, emphasising features that recalls the classic patterns and images of statues related to Apollo or Hermes, in which a representative from the Greek Ministry of Culture said: "It is the work of a very skilled craftsman who obviously never finished."
Greek Ministry of Culture and Sports
Header Image Credit : ΥΠΠΟΑ