Leptis Magna, also known as Leptis or Lepcis Magna is an ancient city founded by the Carthaginian Empire at the mouth of the Wadi Lebda in present-day Libya.
During the Roman period, the city was granted the status of a civitas libera et immunis, allowing the inhabitants to live relatively independent under the rule of their native suphetes. Leptis Magna was later incorporated into the Roman Province of Africa by Emperor Tiberius, and developed into one of the province's major urban centres and trading hubs with the rest of the Mediterranean and surrounding cities.
With the deterioration of the Roman Empire in the 5th century AD, the city briefly fell under the control of the Vandals, until its recapture by Emperor Justinian I of the Byzantine Empire around AD 533/4.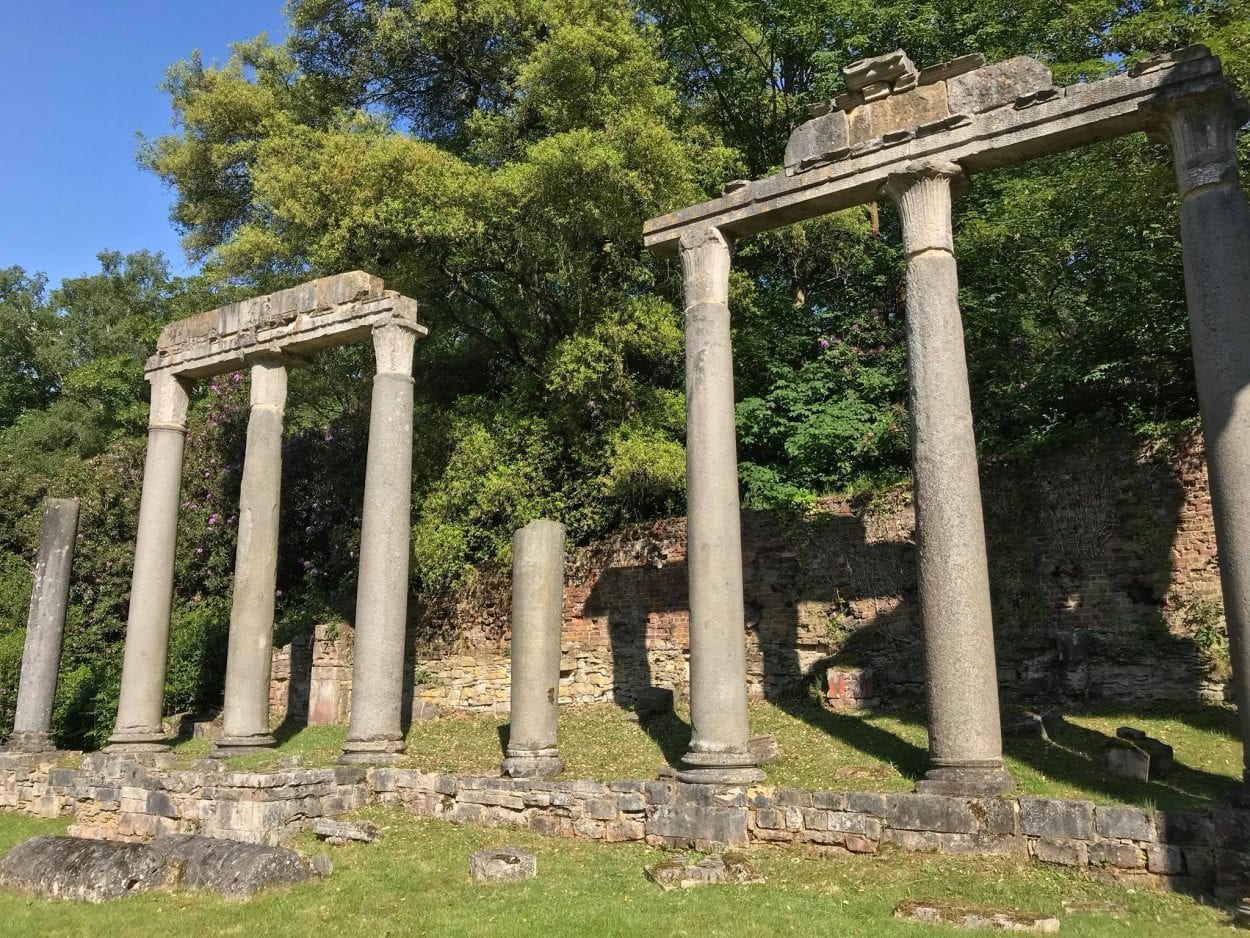 By the 6th century AD, Byzantine territories across Africa were being overrun during the Muslim conquest of the Maghreb, resulting in Leptis Magna becoming an abandoned ruin.
Over the centuries, the city became a quarry for local people, and a site of colonial plunder for the British and French. In the 17th century, 600 columns from the city were transported by King Louis XIV of France to furnish his Palaces at Versailles and Paris, as well as Rouen Cathedral and the Abbey of Saint-Germain-des-Preps.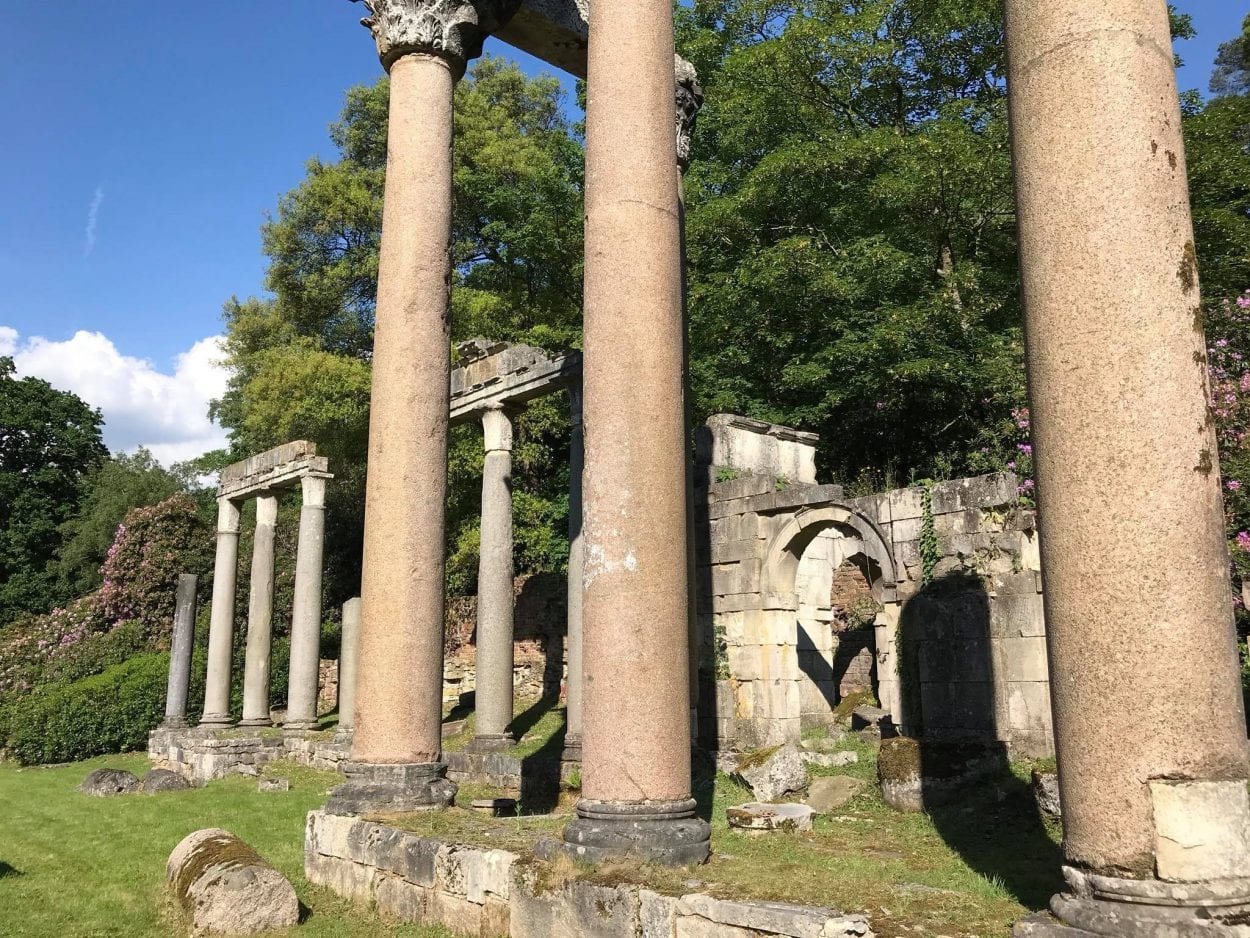 In 1816, a British officer named Hanmer George Warrington visited the ruins with artist Augustus Earle, and convinced the local Ottoman governor to allow him to remove 25 pedestals, 15 marble columns, 22 granite columns, 10 capitals, 5 inscribed slabs and fragments of stone and sculpture for transport to England.
Warrington had hoped to gain similar recognition as Thomas Bruce, 7th Earl of Elgin, who was hailed a hero at the time for the acquisition of half of the surviving sculptures of the Parthenon and other buildings on the Acropolis of Athens, which were sold to the British government and passed into the trusteeship of the British Museum for display in the Duveen Gallery.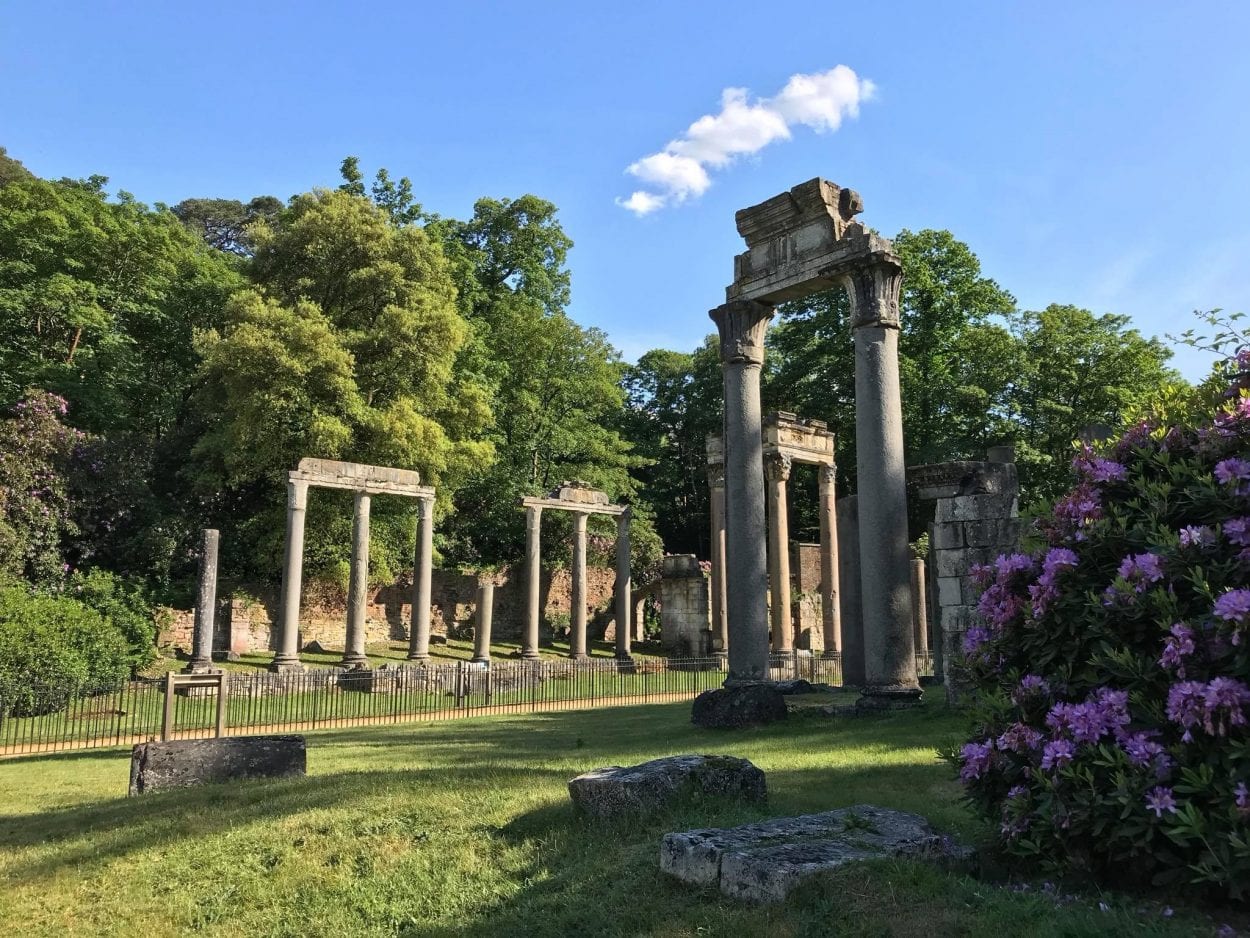 Upon presenting the Leptis Magna stones in England, Warrington found that he had misjudged the reaction of the British Government and peers, who stated that they were not "at all impressed or convinced of the value, either aesthetic or intrinsic, of the cargo."
The stones were placed in the forecourt of the British Museum for eight years, until in 1826 they were given to King George IV's architect, Sir Jeffry Wyatville.
Wyatville used the stones to construct an elaborate folly that he named "The Temple of Augustus" (possibly as a reference to the King's full name, George Augustus Frederick) in the royal estate of the grounds of Windsor Castle, near the lake of Virginia Water in the present-day Windsor Great Park.