Uplistsikhe, meaning "the lord's fortress" is an ancient rock-hewn city located in the Shida Kartli region of present-day Georgia.
The city was situated in the ancient kingdom of Kartli (Iberia), that emerged around the 3rd century BC and continued in various forms until it was annexed by the Russian Empire in AD 1801.
Medieval Georgian chroniclers attributed the foundation of Uplistsikhe with the mythology of Uplos, son of Mtskhetos, and grandson of Kartlos (eponymous ancestor of the Georgians).
Archaeological evidence suggests that the earliest occupation dates from the 2nd millennium BC during the early Iron Age, with periods of construction from the early 1st millennium BC until the late medieval period.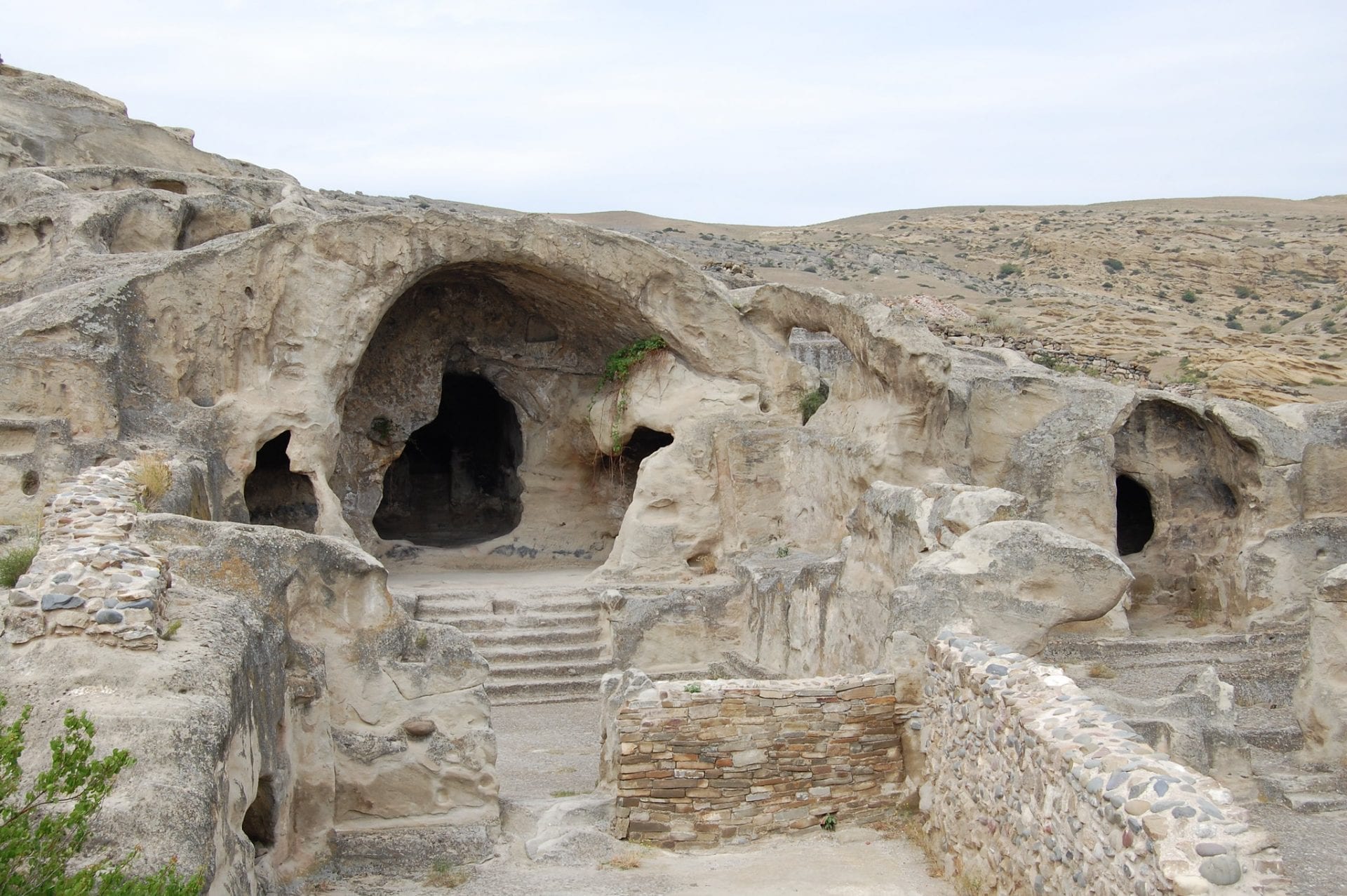 The first major phase of building works took place during the Late Hellenistic Period with the construction of a moat, defensive walls and towers, a road network, and varying structures internally and externally from the city wall.
Over the centuries, the city plan evolved into three distinct precincts that consisted of a southern, middle, and northern precinct over an area of 19.7 acres.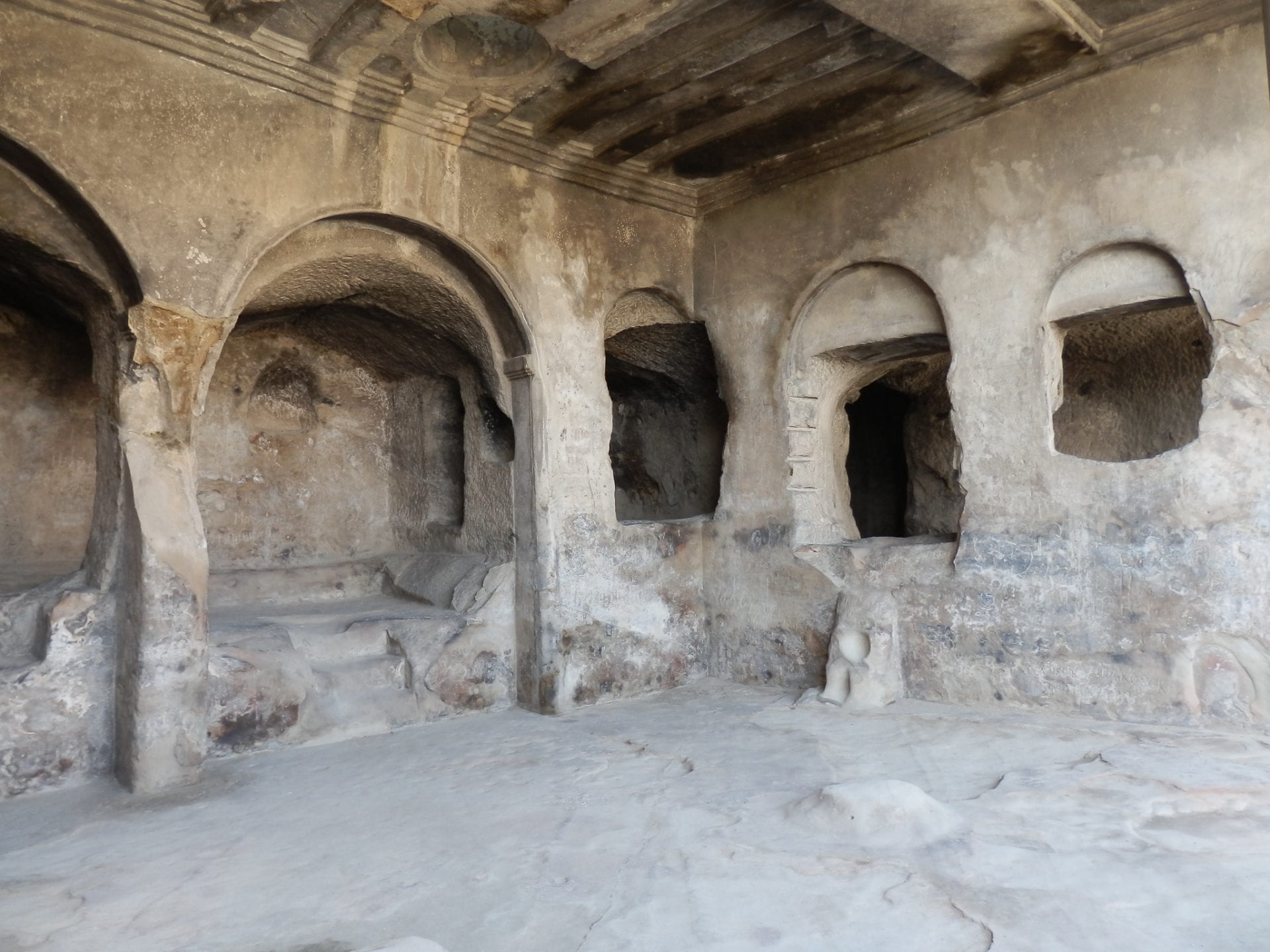 Structures both rock-hewn and from ordinary building materials were constructed in specially levelled terraces, with most rock-hewn dwellings comprising of a courtyard with surrounding rooms. Narrow alleys and sometimes staircases radiate from a central "street" to the different structures, whilst a narrow rock-cut pass and a tunnel connects two of the main precincts.
With the Christianisation of the kingdom of Kartli during the 4th century AD, Uplistsikhe went into a period of decline due to the rise of the Christian centres of Mtskheta and, later Tbilisi.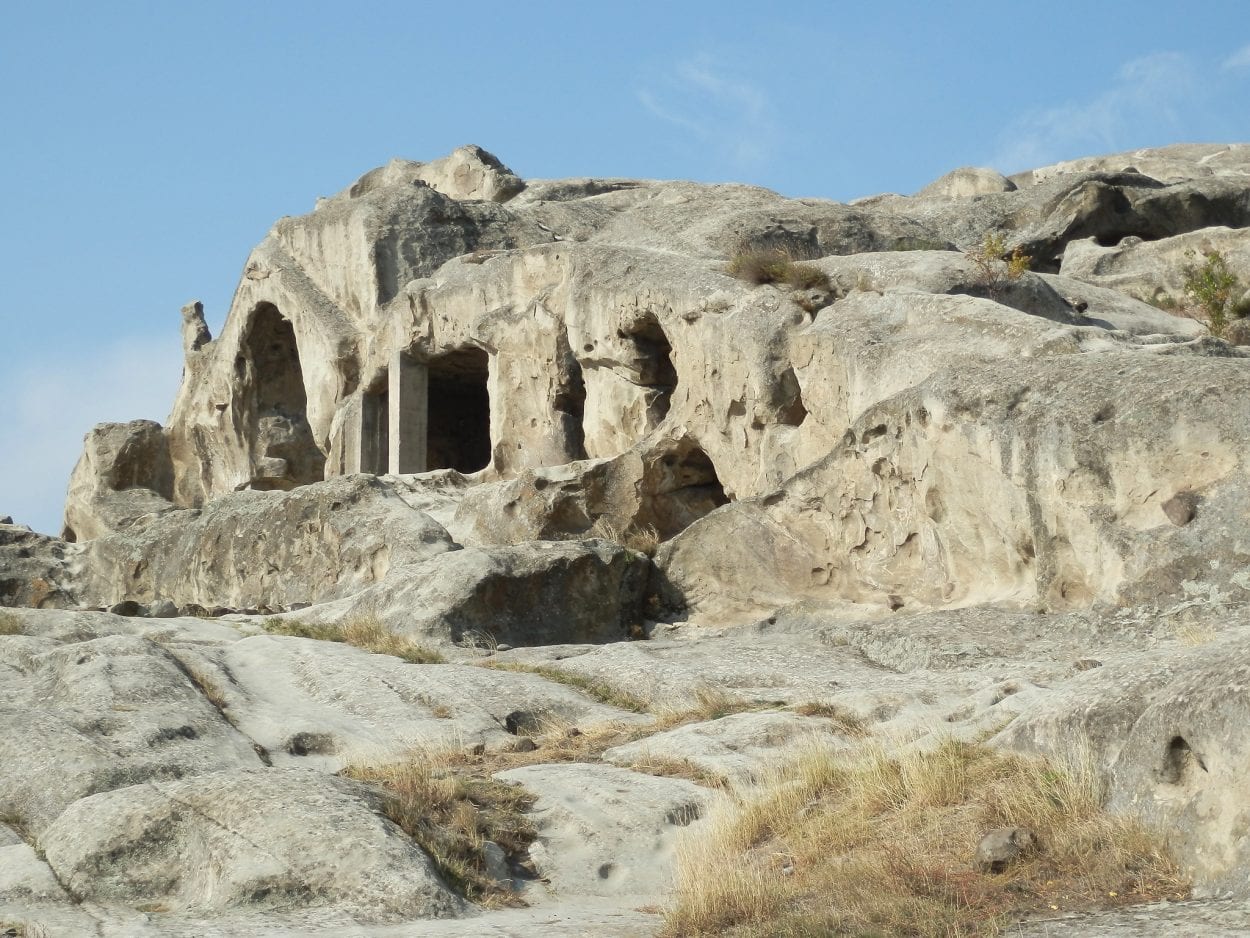 Uplistsikhe remerged as a Georgian stronghold during the Muslim conquest of Tbilisi in the 8th-10th centuries AD, but was largely abandoned with the arrival of the Mongols in the 13th and 14th centuries AD. After this, the city was sporadically used by settlers of nearby villages to hide during times of conflict.
Header Image Credit : Dudva – CC BY-SA 4.0