The Etowah Mounds is an ancient tribal centre of the South Appalachian Mississippian culture, that built a large settlement comprising of raised mounds located on the shore of the Etowah River, in the present Bartow County, Georgia, of the United States.
The South Appalachian Mississippian culture was a regional variant of the wider Mississippian civilisation, that emerged around AD 800 in the Mid-western, Eastern, and South-eastern regions of America.
The Mississippian civilisation was composed of a series of urban settlements linked together by loose trading networks, with the most notable site being the city of Cahokia in southern Illinois.
The South Appalachian Mississippian culture was identified from a regional ceramic style in the southeast, that became influenced by Mississippian culture later than the Middle Mississippian area. They were the ancestors of the historic Muskogean language speaking Muscogee Creek people, who were later pushed out by migrating tribes of the Cherokee during the late 18th century AD.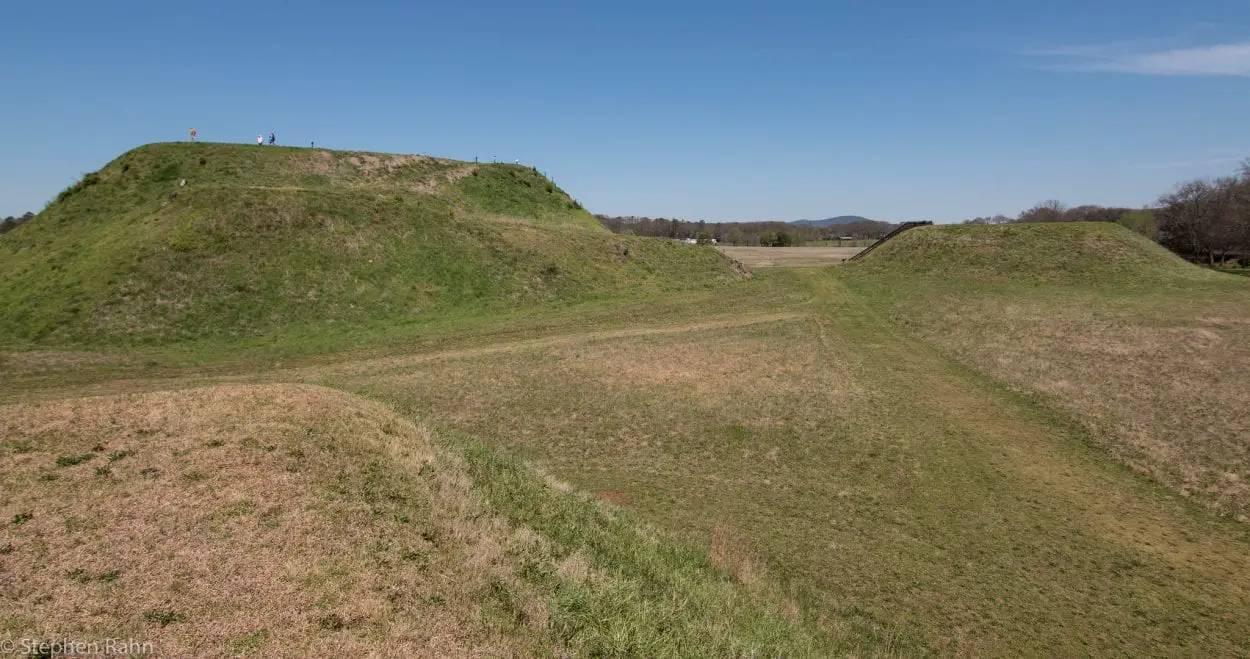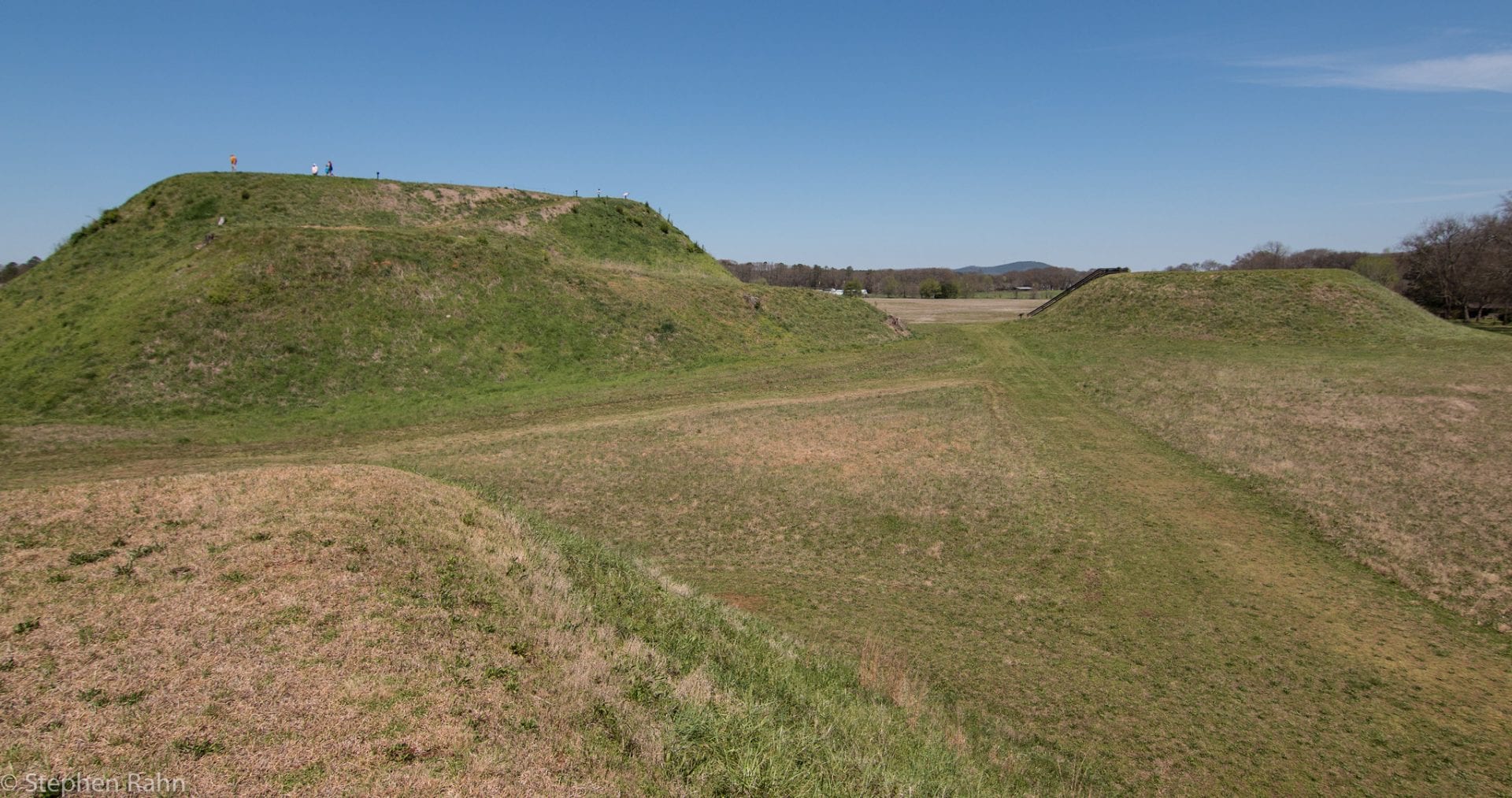 Construction at Etowah began around AD 1000, with three distinct periods of occupation called the Etowah Phase during the Early Mississippian (AD 1000-1200), the Savannah Phase during the Middle Mississippian (AD 1250–1375), and the Lamar Phase during the Late Mississippian (AD 1375–1550).
The settlement consists of 140 identified structures of varying sizes, covering an area of 54-acres. At the centre, three large pyramid style platform mounds were erected along with three lesser mounds summitted by temples and civic buildings, and two ceremonial plazas for gatherings and playing the tribal games of stickball and chunkey.
Surrounding the settlement, a system of semi-circular fortifications was constructed, consisting of a wooden palisade with guard towers every 80 feet, and a deep moat that also served as a drainage system during major floods caused by the nearby Etowah River.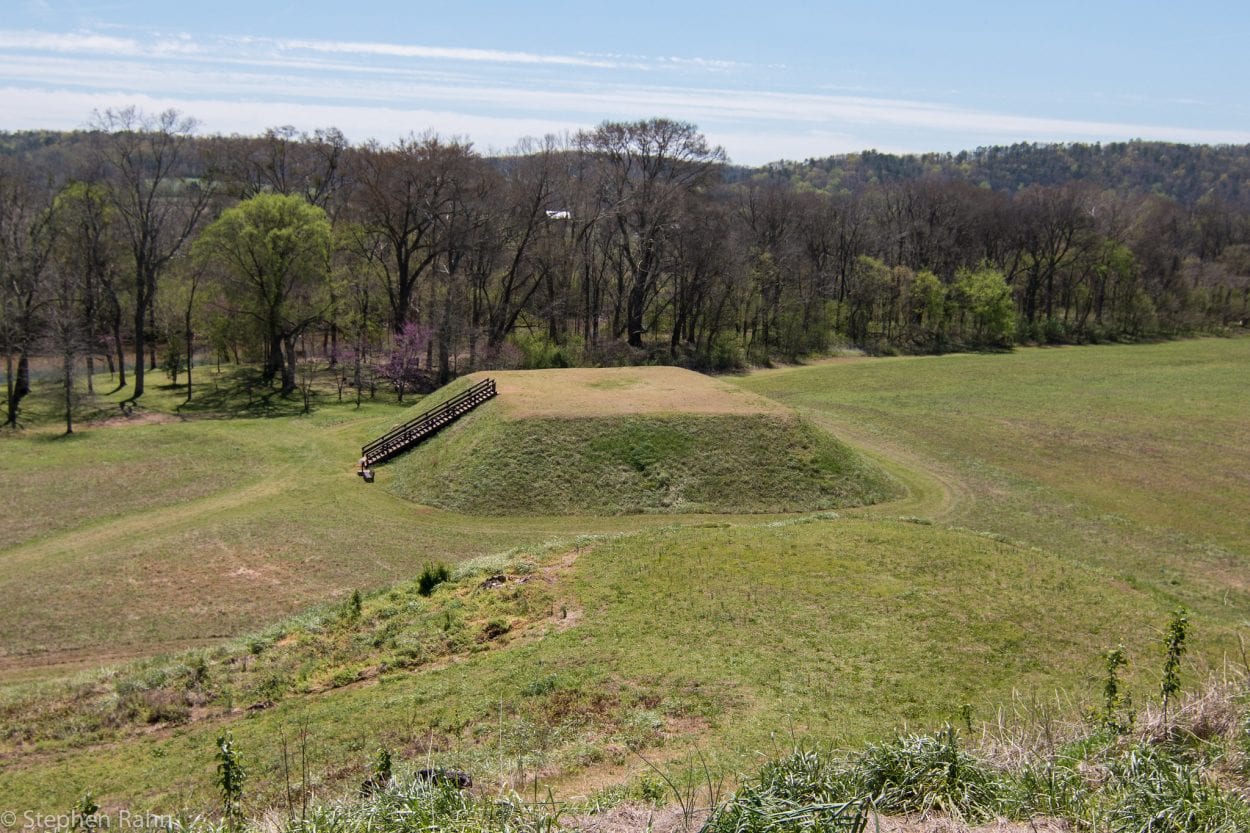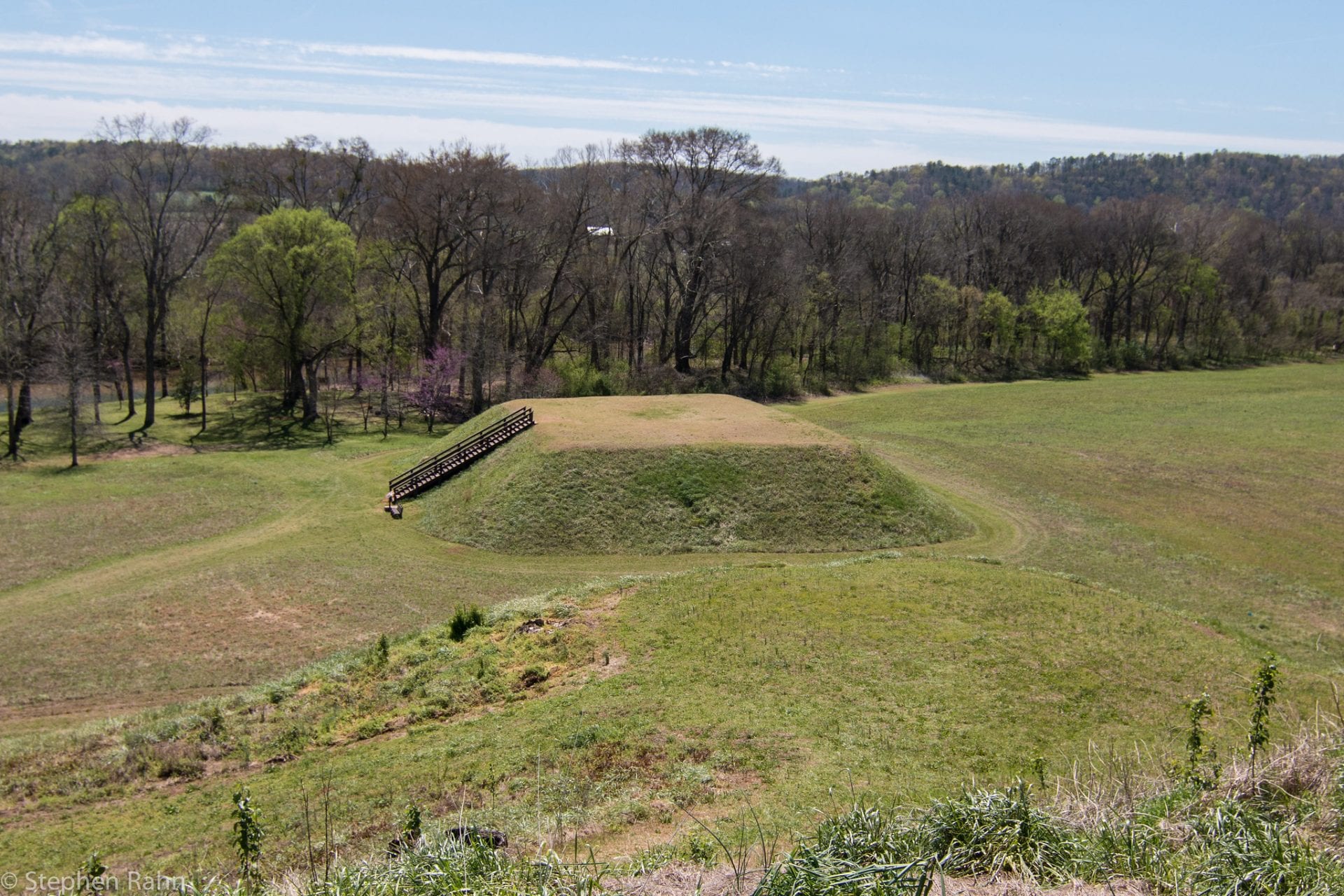 Many archaeologists believe that the palisade functioned as a defensive structure to protect the Etowah from the chiefdom polity of the Moundville settlement, in which the Etowah battled for hegemony over the Alabama river basin.
Occupation at Etowah ended around AD 1550 (although some sources suggest into the seventeenth century AD), in which some scholars believe was the result of increased conflict in the region.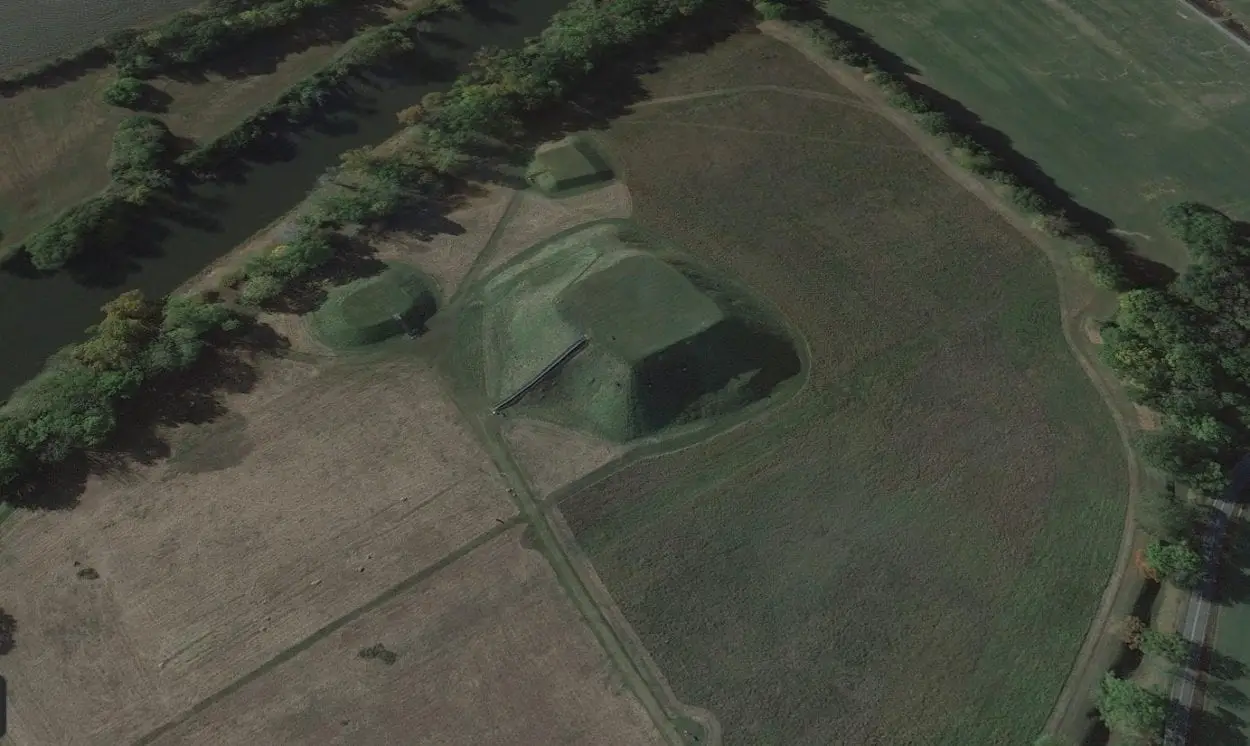 Header Image Credit : Stephen Rahn – CC0 1.0 Universal (CC0 1.0) Public Domain Dedication