The Bayeux Tapestry, a 70-metre-long embroidered cloth that depicts the events of the Norman conquest of England, culminating in the Battle of Hastings has been digitised in high resolution and made available to the public.
The project to create a high-resolution panorama was led by the City of Bayeux and the DRAC Normandie (Ministry of Culture), with the assistance of the "Fabrique de patrimoines en Normandie" who photographed the embroidery.
The tapestry was likely created around AD 1070 by Anglo-Saxon artists in England, on the commission of Bishop Odo of Bayeux.
It consists of some seventy scenes, many with Latin tituli, embroidered on linen with coloured woollen yarns, and mainly focuses on the events concerning William, Duke of Normandy, and Harold, Earl of Wessex, later King of England.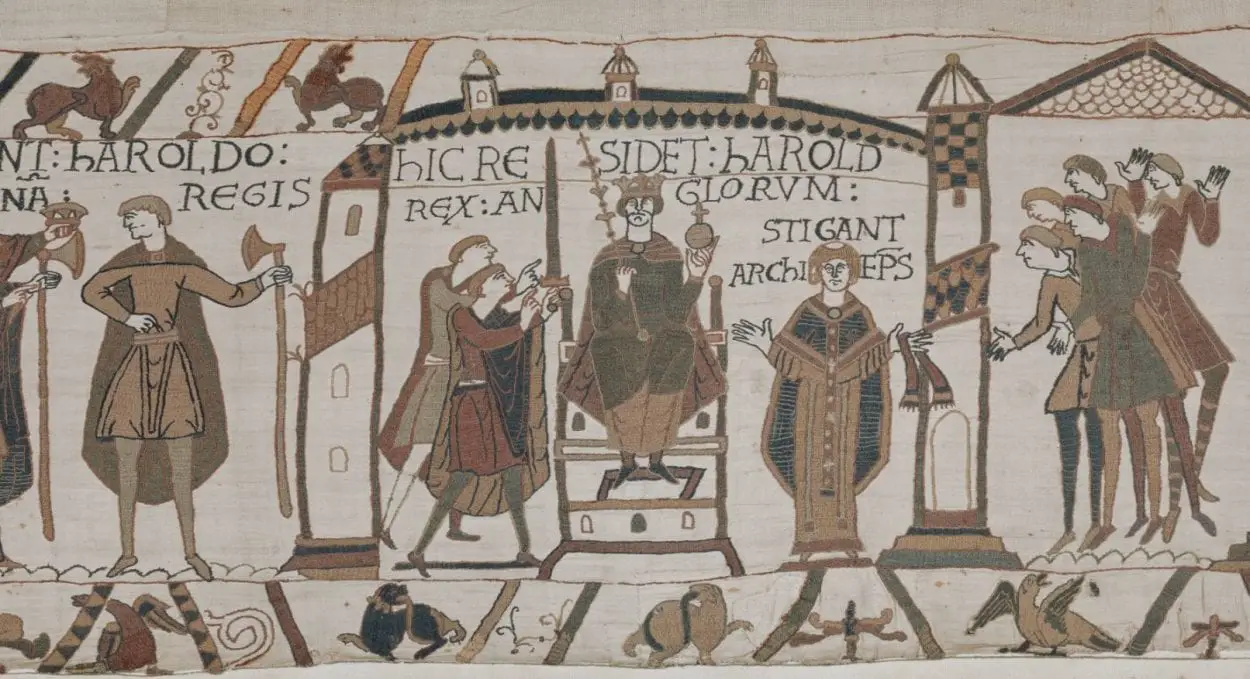 Although political propaganda or personal emphasis may have somewhat distorted the historical accuracy of the story, the Bayeux Tapestry constitutes a visual record of medieval arms, apparel, and other objects unlike any other artifact surviving from this period.
The earliest mention of the tapestry dates from 1476, where it was hung for the week of the Feast of St John the Baptist. It survived the sack of Bayeux by the Huguenots in 1562; and the next certain reference is from 1724. During the French Revolution, the tapestry was used by soldiers to cover military wagons, but was rescued by a local lawyer who sent it to the city administrators for safekeeping.
View the Official digital representation of the Bayeux Tapestry – 11th century – Click Here
Header Image Credit : Bayeux Museum