Coria, also called Corioritum and Corbridge, are the remains of a Roman town and fort, located south of Hadrian's Wall at the intersection of Dere Street and the Stanegate, in present-day England.
Prior to the arrival of the Romans, the area was inhabited by the Textoverdi, or the Lopocares (conjectural tribes), or possibly the Brigantes, which were Iron Age tribes recorded by Roman and Greek historians during the second century AD.
A small fort called the Red House Fort (named for the discovery at Beaufront Red House) was constructed 0.5 miles from the site of Coria to support campaigns further north by Gnaeus Julius Agricola between AD 77 and 83.
Shortly after Agricola's victories across large parts of Caledonia, the Romans abandoned the Red House Fort and started construction of Coria to house a 500-strong cavalry unit called the Ala Gallorum Petriana (based on inscriptions from a 1st century tombstone found nearby at Hexham Abbey).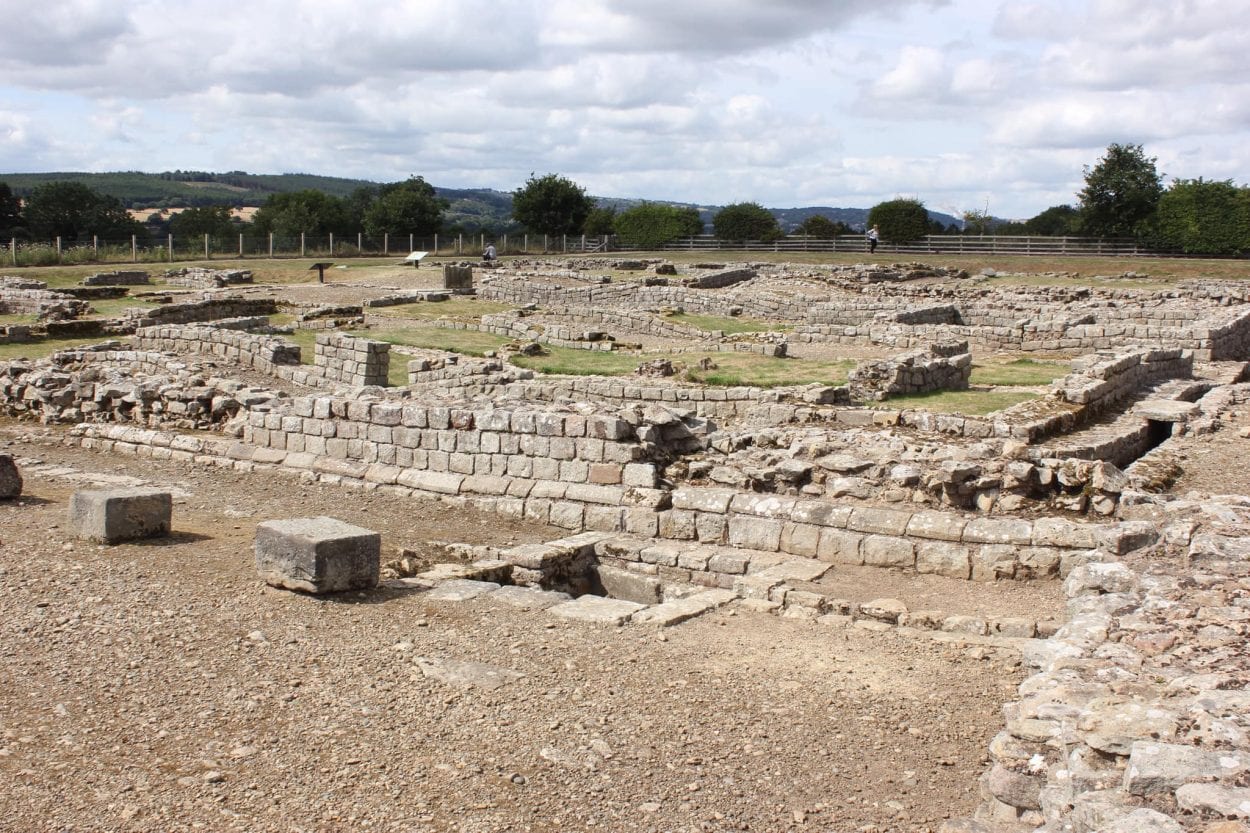 The fort was reinforced with stone during the Governorship of Quintus Lollius Urbicus (AD 139 to 142), but would be completely levelled around AD 163 after the Roman withdrawal from the Antonine Wall to Hadrian's Wall, converting the site into a market town and administrative centre for the northern frontier.
During the same decade, Coria became a legionary base for the Legio XX Valeria Victrix, and the Legio VI Victrix, to support and garrison Hadrian's wall, and a chain of outpost forts.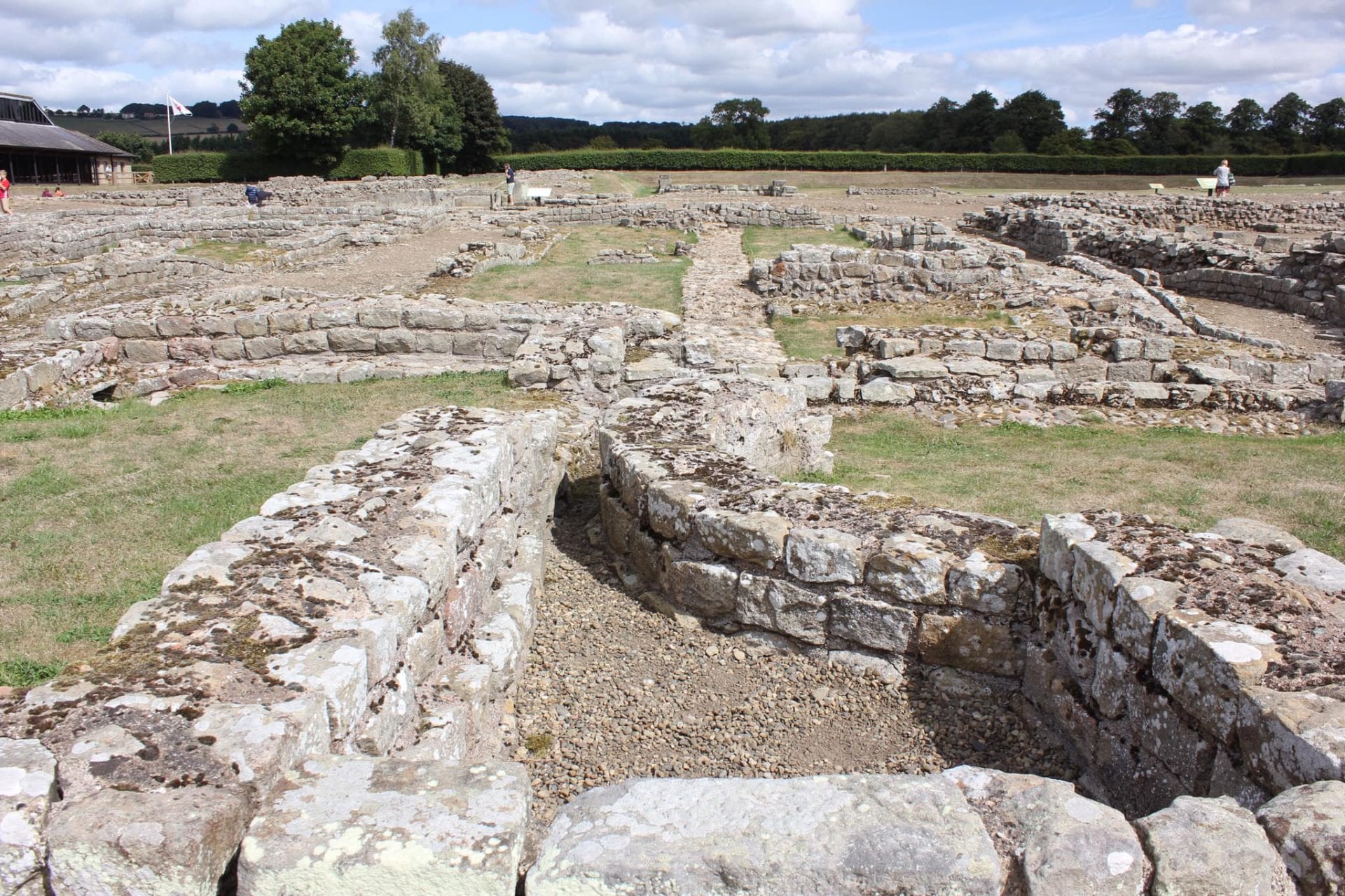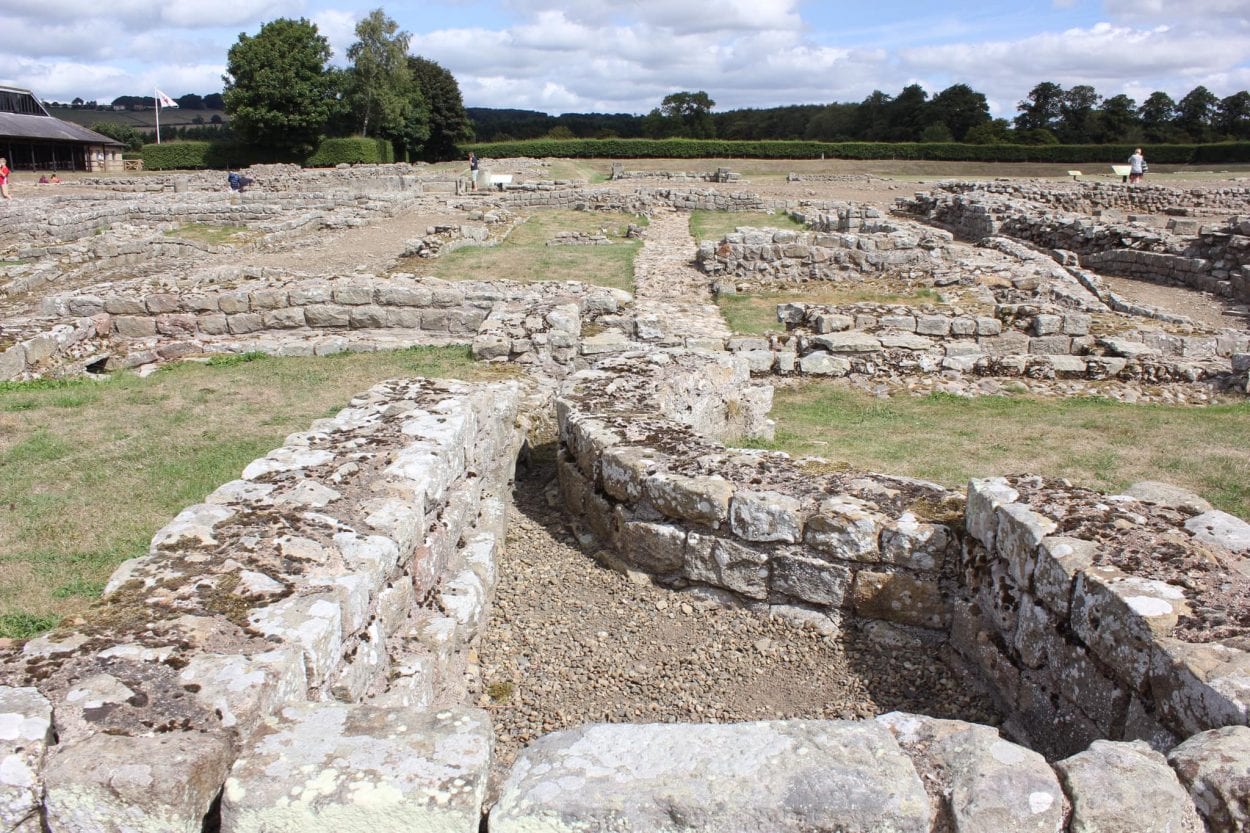 By the 3rd century AD, an extensive civilian town had grown up around the military base, emerging as the capital of a self-governing administrative division or civitas for the agricultural, lead, iron, and coal industries in the area.
Coria's status began to decline during the 5th century AD, with many public buildings falling into disrepair and communication with the rest of the Roman Empire beginning to weaken due to the barbarian incursions into Gaul and Hispania.
With the fall of Roman rule in Britannia, the area around Coria was settled by the Anglo Saxons (probably in the 7th century) half a mile east of the ruins of the Roman town. The Saxons quarried the town's stone for the construction of St Wilfrid's church at Hexham, and the church of St Andrew of Corbridge.