Augusta Bilbilis is an ancient Roman town, founded on the heights of Cerro de Bambola in the historical province of Hispania Tarraconensis, in present-day Spain.
The region was the tribal centre of the Lusones, a Celtiberian tribe who settled in the Meseta area of the Iberian Peninsula from around 1000 BC. The Lusones came into conflict with the Romans during the 3rd-2nd centuries BC, where they fought against Rome as part of a loose alliance of tribes in the Celtiberian Wars.
With the Roman pacification of Hispania, Emperor Augustus conducted a series of reforms to bring the territory under Roman administrative rule. A Municipium was founded at Bilbilis, becoming Augusta Bilbilis, with the inhabitants being granted Roman citizenship and protections under Roman law.
The Romans differed in the town's construction from the typical grid plan due to the difficulties imposed by the topography of the terrain, instead constructing a series of terraces and ramps, accessed by twisting paths along the slopes of the town's hills.
Various civic and recreational buildings were constructed, including a square forum, a basilica and curia, thermae baths, and a large theatre that could seat up to 4500 spectators. This elevated the status of Augusta Bilbilis, emerging as the political and administrative centre of the region.
At its peak, Augusta Bilbilis had a population of between 3,000 or 4,000 inhabitants, with the most notable being the poet Marcus Valerius Martialis (Martial), best known for his twelve books of Epigrams, published in Rome between AD 86 and 103.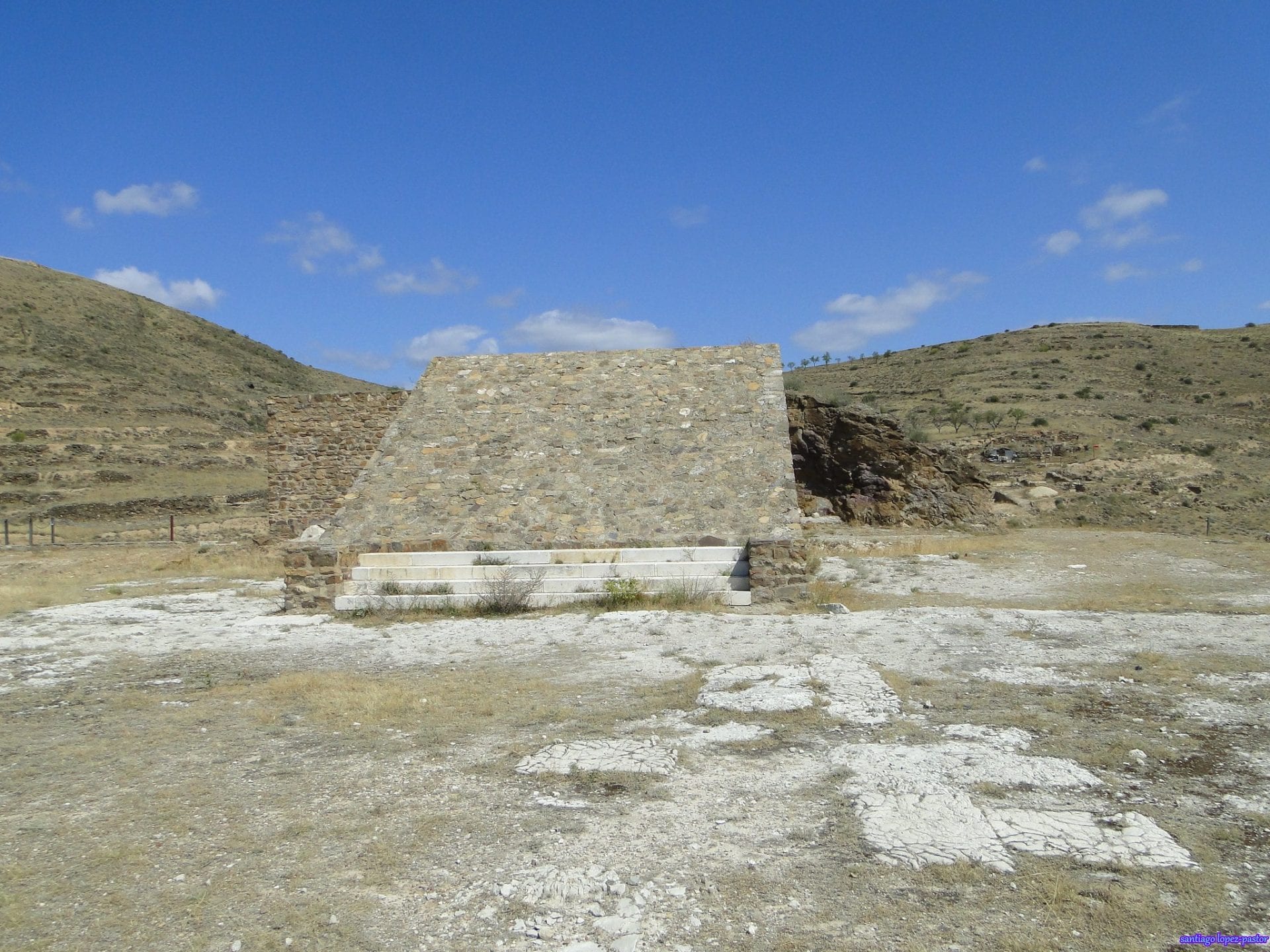 By the 2nd-3rd century AD, the town was in decline in a period called the Crisis of the Third Century, also known as Military Anarchy or the Imperial Crisis. The Roman Empire nearly collapsed under the combined pressures of barbarian invasions and migrations into the Roman territory, civil wars, peasant rebellions, and political instability, leading to many of the town's inhabitants emigrating to rural villas, and the city of Caesaraugusta (present-day Zaragoza).
In 716 AD, the moors settled near the ruins of Augusta Bilbilis, reusing some of the building material for the construction of Ayyub castle and the town of Calatayud.
Header Image Credit : Santiago Lopez-Pastor – CC BY-SA 2.0