Dolbadarn Castle is a 13th century fortification, built at the foot of the Snowdonia mountains near the Llanberis Pass, in northern Wales.
The castle was constructed by Llywelyn ap Iorwerth, also called Llywelyn the Great, who was a Welsh prince ruling over Gwynedd, eventually establishing himself as the foremost ruler of Wales through a combination of war and diplomacy to control the 'Pura Wallia' – areas of Wales not under the control of the Marcher lords appointed to guard the Welsh Marches.
Traditionally the Welsh nobility constructed undefended palaces called llysoedd, or courts, but Llywelyn followed the Norman approach to maintaining authority and prestige by building stone castles.
Construction of Dolbadarn castle started around AD 1220 or 1230, to control the Llanberis Pass between the mountain massifs of Snowdon and the Glyderau, for which Llywelyn claimed authority as the lord of the mountains and the coasts of Wales.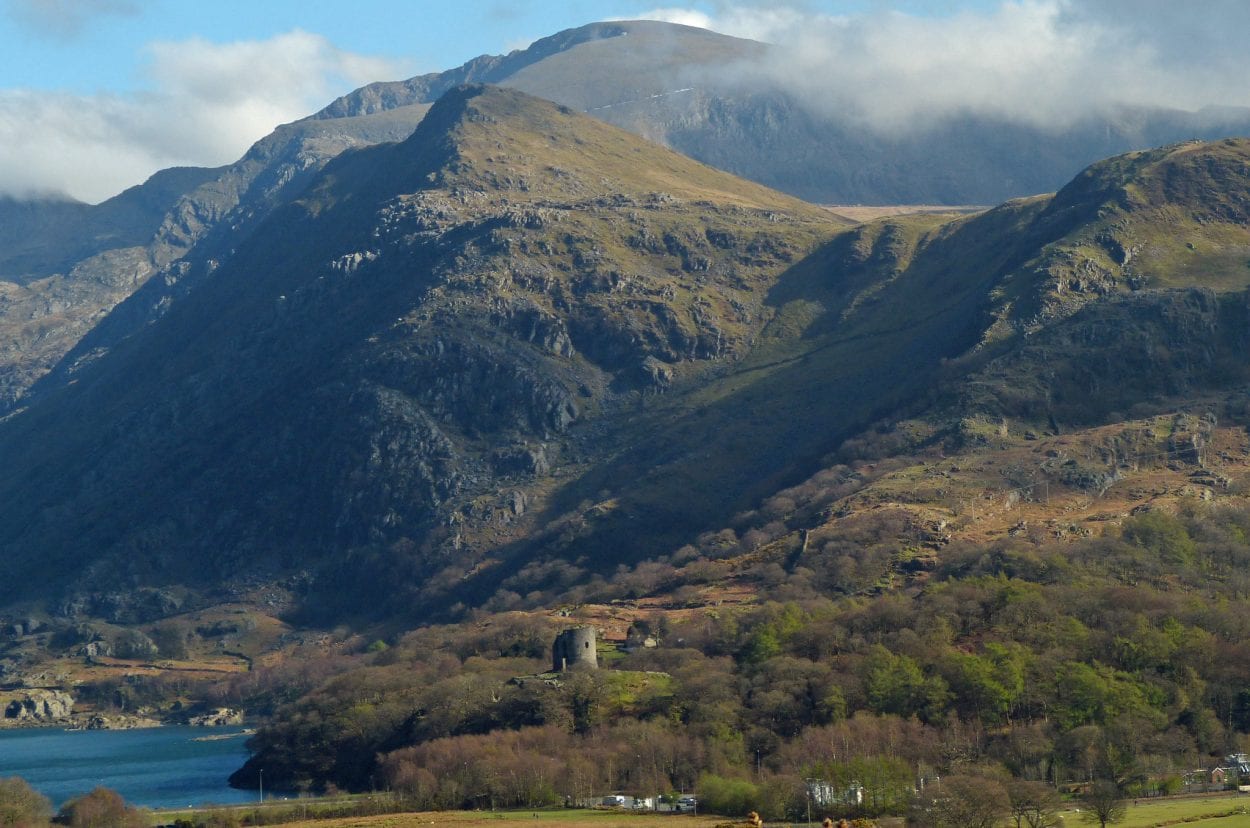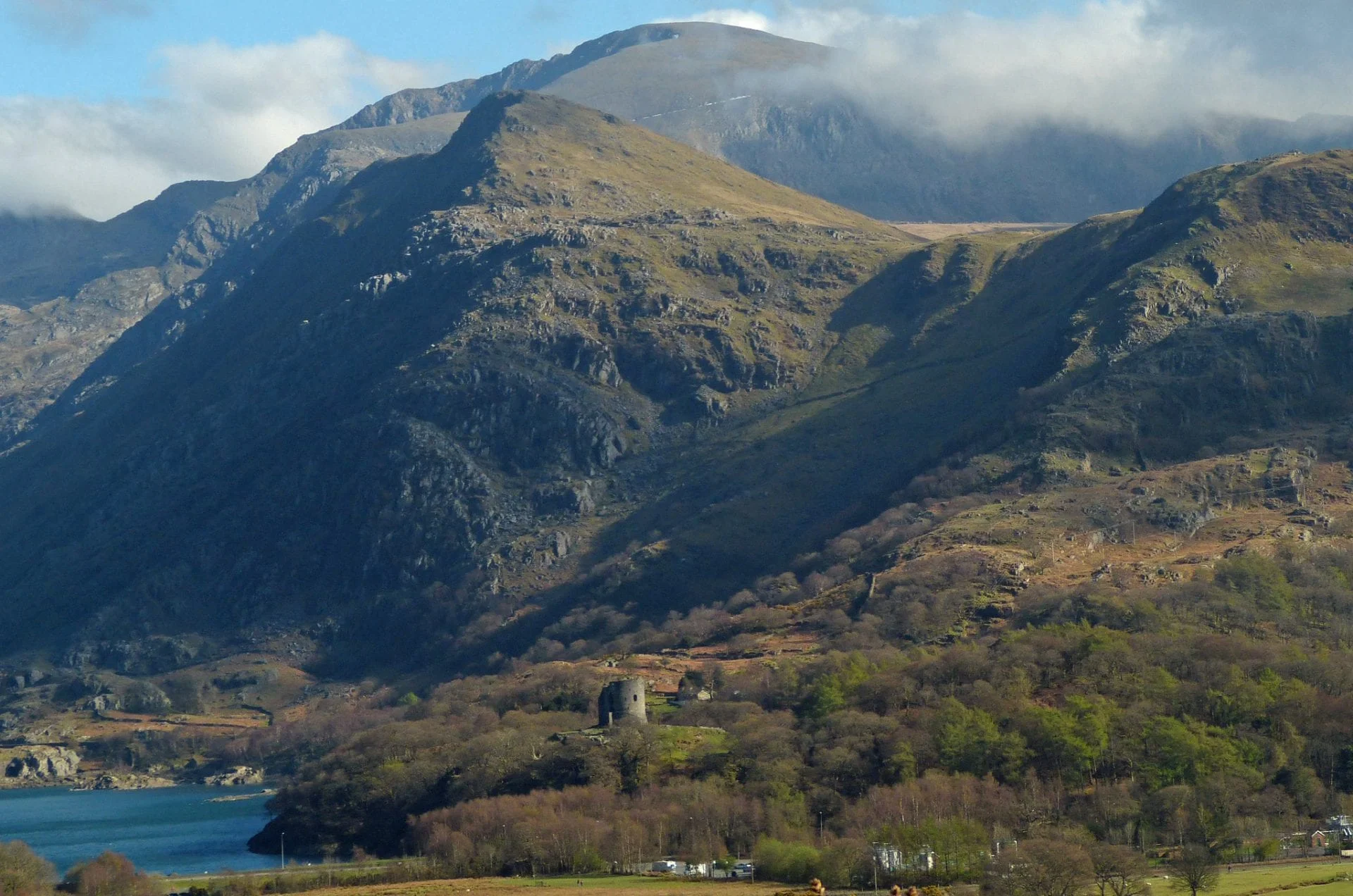 The plan of Dolbadarn comprised of a central courtyard, surrounded by an outer wall with square towers and a round keep, modelled on early 13th-century English round towers built in the south of the Welsh Marches.
Following the death of Llywelyn in AD 1240, Llywelyn's grandson, prince Llywelyn ap Gruffudd seized power and imprisoned his brother Owain ap Gruffudd. A poem by the court poet Hywel Foel ap Griffri, laments the capture and imprisonment of Owain ap Gruffudd in a round tower, which many historians believe refers to the keep at Dolbadarn.
Conflicts between the Welsh prince and Edward I of England resulted in the death of Llywelyn ap Gruffudd, and the withdrawal of Welsh forces to Snowdonia by Llywelyn's brother Dafydd ap Gruffydd (who proclaimed himself the prince of Wales).
Dafydd was encircled by an invasion force of 7,000 English soldiers, and moved his court around several fortresses such as Dolbadarn. Dafydd was eventually captured on the run, and was taken to Shrewsbury where he was hanged, drawn and quartered.
Edward was determined to prevent future rebellion in North Wales and set about building a sequence of new castles and walled towns, replacing the old Welsh administrative system with a new principality governed from Caernarfon.
Dolbadarn was no longer relevant and within two years parts of the castle were dismantled and the timber was used for the construction of Caernarfon Castle. The remaining parts of the castle continued to be used as a manor house into the 14th century, but by the 18th century the castle was in a ruinous state and left uninhabited.
Header Image Credit : Garry Platt – CC BY-SA 2.0