Apamea is an ancient Greek and Roman city, overlooking the Ghab valley in the Hama Governorate of Syria.
The city was founded around 300 BC by Seleucus I Nicator, one of the Diadochi rivals who fought for control over the empire founded by Alexander the Great after his death, establishing the Seleucid Empire over territories Alexander had conquered in Asia.
Seleucus named the city in dedication to his wife, Apama of Sogdiana, one of the four cities of the Syrian tetrapolis along with Antioch (named after his father), Laodiceia (named after his mother) and Seleuceia (named after himself).
In the following centuries, the Seleucid Empire came into conflict with the Roman Republic over Hellenistic Greece, resulting in a gradual decline of the empire and the submission over territorial claims west of the Taurus Mountains in present-day Turkey.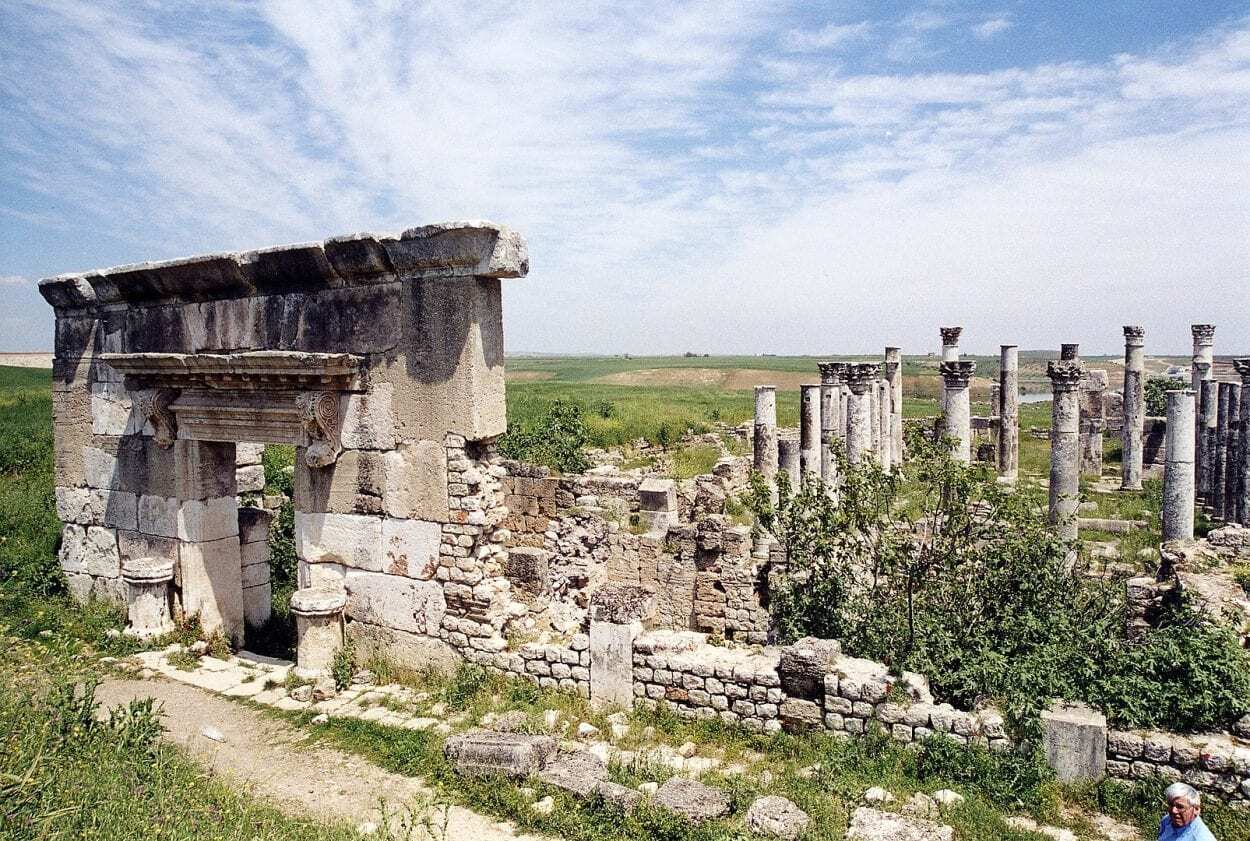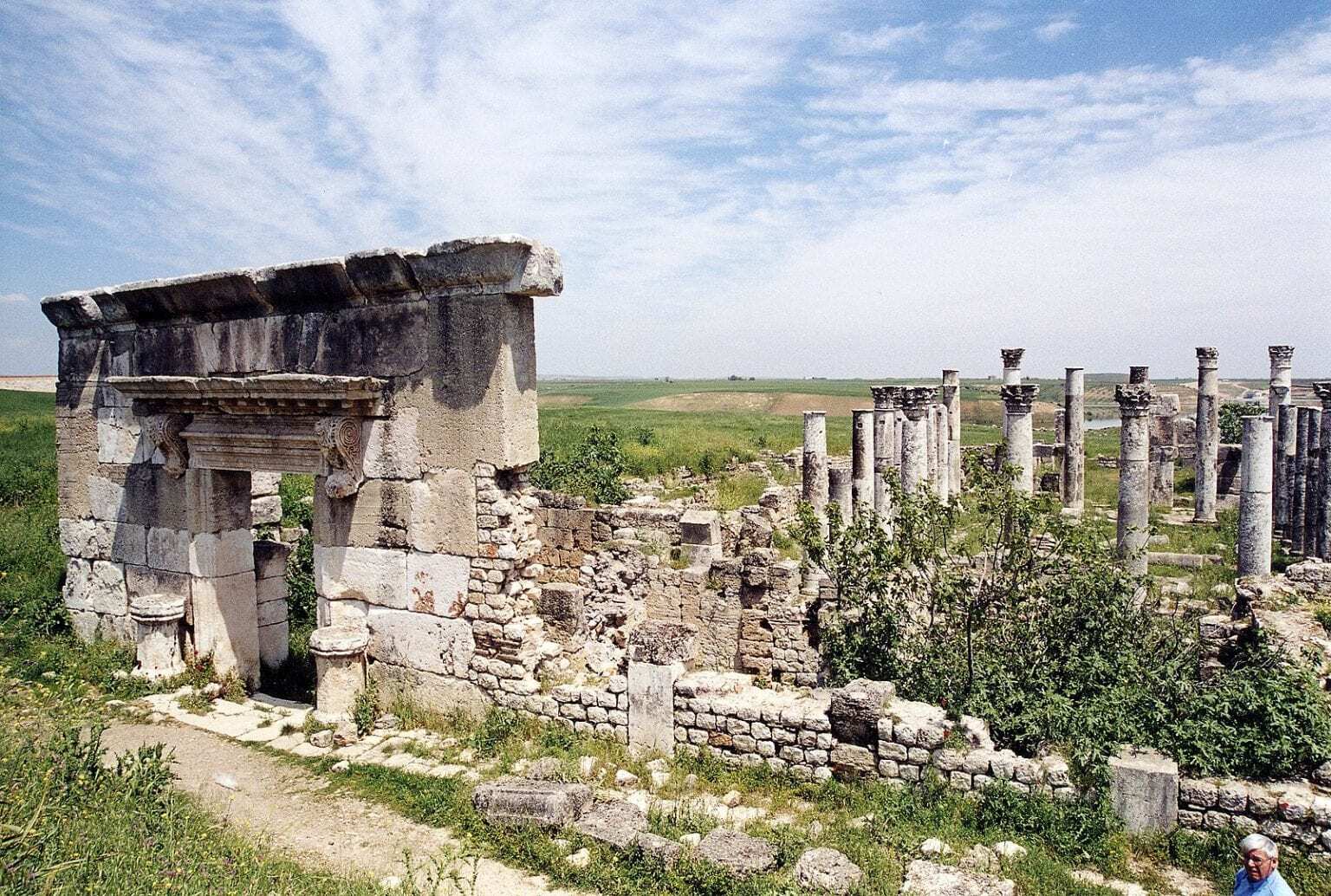 In 64 BC, Gnaeus Pompeius Magnus (also known as Pompey the Great) marched on Apamea, annexing the city as part of the Roman province of Syria. In response to an earthquake in AD 115 (known as the 115 Antioch earthquake), the Romans rebuilt Apamea with a typical Roman street grid system, and large public works such as aqueducts, bathhouses, and a theatre.
The most notable construction is the Great Colonnade (one of the longest lines of Roman Colonnades in the world), which ran for nearly 1.2 miles in an uninterrupted straight line from the city's northern and southern gates.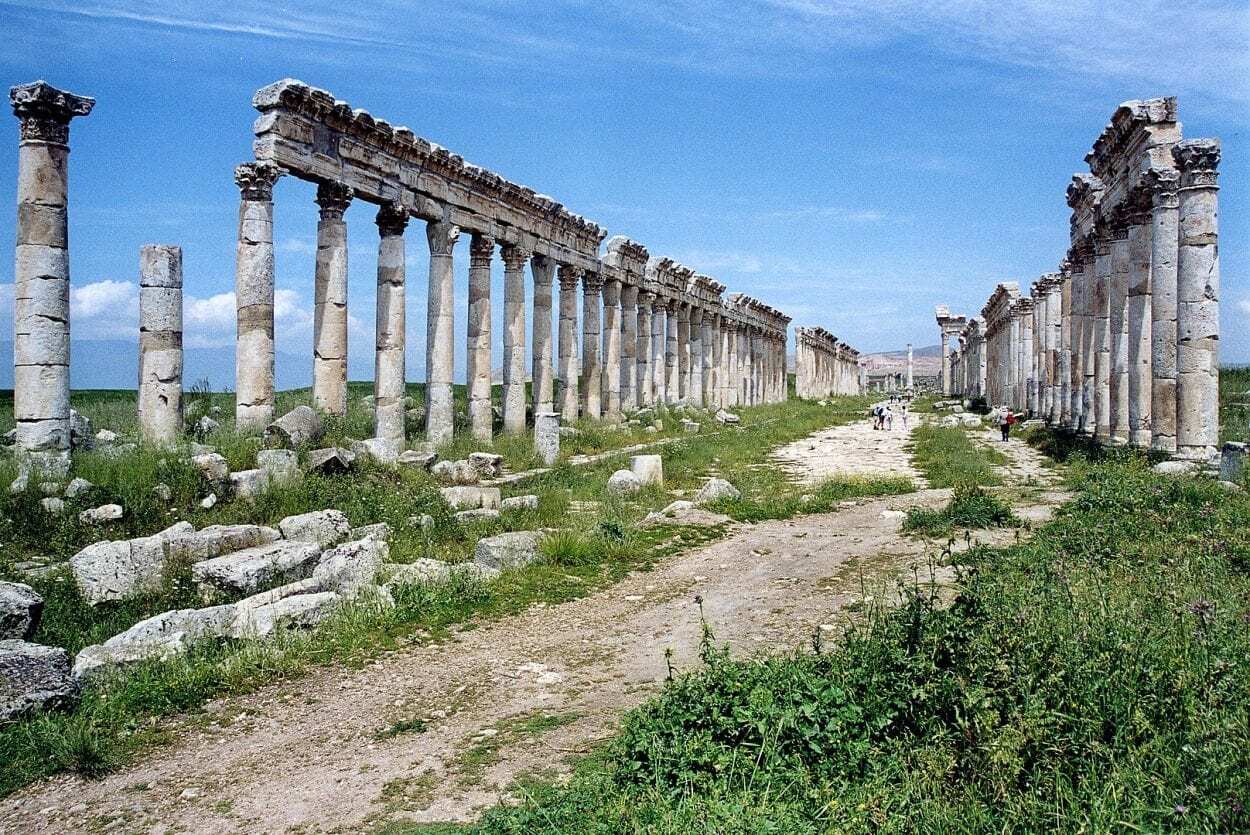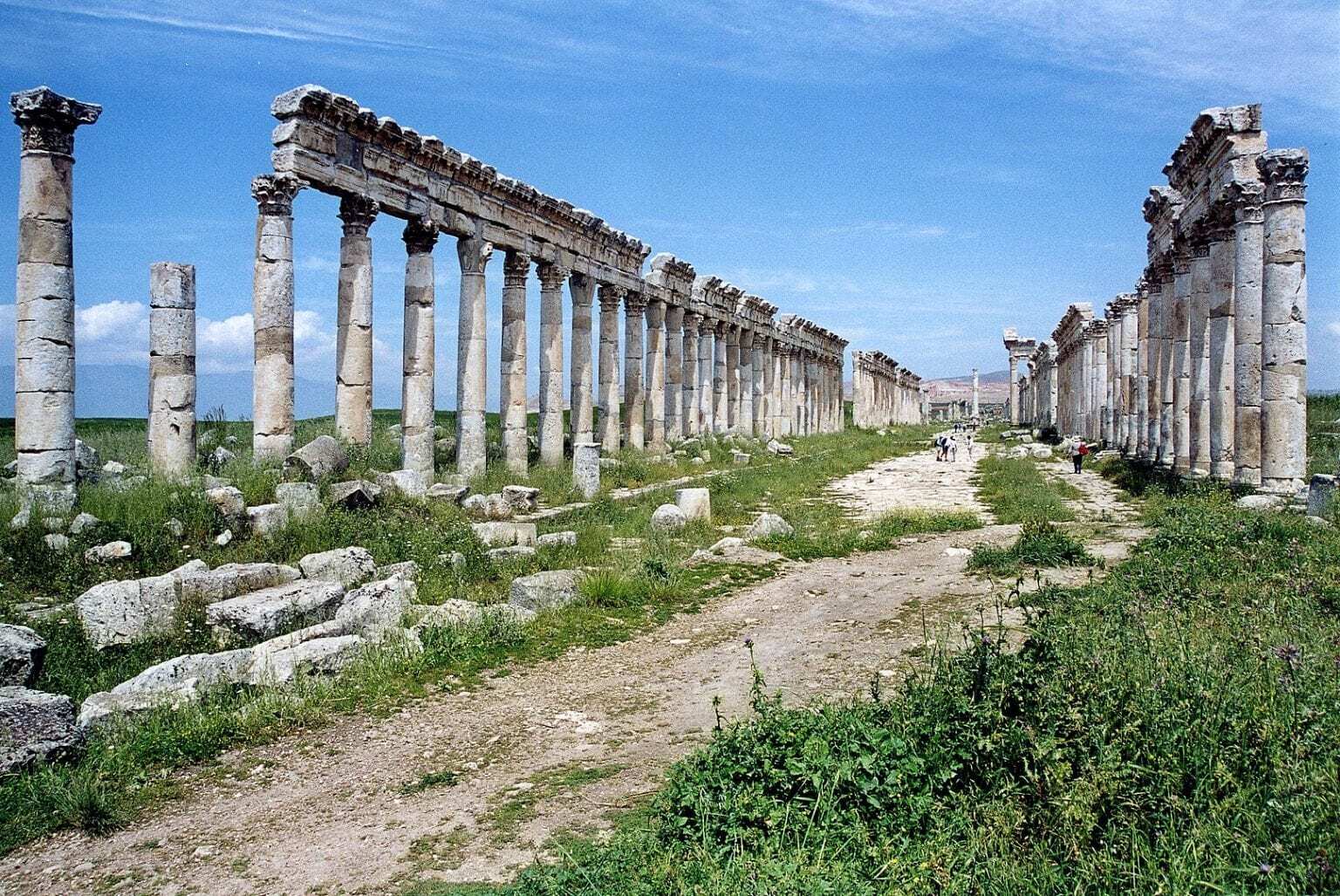 During the Byzantine–Sasanian War of AD 602–628, the city fell to Shahrbaraz, king (shah) of the Sasanian Empire, before being conquered during the Arab Muslim conquest of Syria. The city had various rulers during the Islamic era, gaining importance again under the rule of the Aleppo-based Hamdanid dynasty, until its eventual destruction by an earthquake in AD 1152.
Header Image Credit : Bernard Gagnon – CC BY-SA 3.0