Vettuvan Koil is a rock-cut temple, located in Kalugumalai, a panchayat town on the ancient trade routes from Kovilpatti to courtallam, in the southern Indian state of Tamil Nadu.
The temple was constructed during the 8th century AD, during the reign of the Pandya dynasty (also known as the Pandyas of Madurai) in dedication to the Hindu god Shiva, one of the principal deities of Hinduism.
The Pandyas ruled extensive territories, at times including the large portions of present-day south India and Sri Lanka, with the capital of the kingdom centred on Madurai.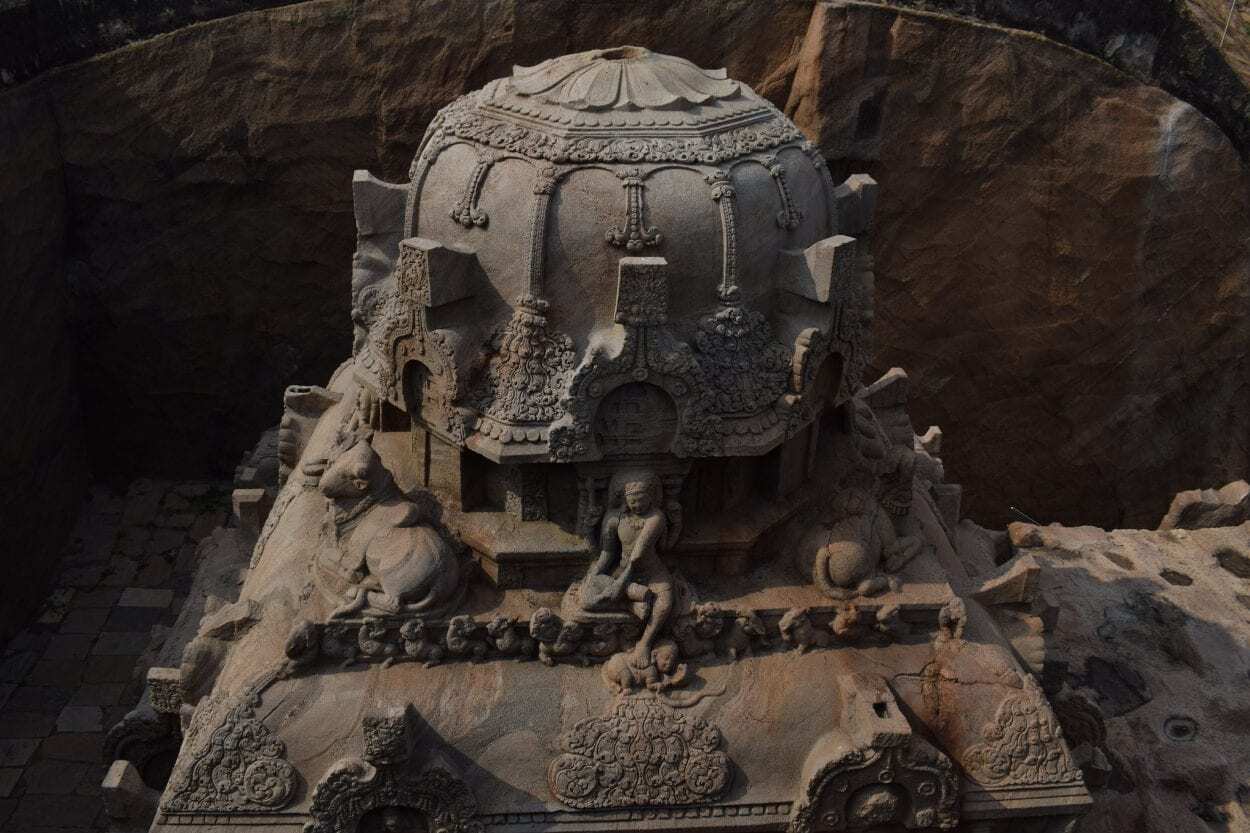 The complex was built in the Dravidian style, an architectural idiom adopted in various Hindu monuments such as the Virupaksha Temple at Karnataka by Vikramaditya II, Kanchi Kailasanathar Temple built by Narasimhavarman II, and the Ellora Temple by Krishna I – but has characteristics that present a distinct Pandyan art form.
Several contemporary sites in Kalugumalai share the same distinct Pandyan art type, including the rock-cut Kalugumalai Jain Beds, the Kalugasalamoorthy Temple, the Murugan shrine, and various 8th-century houses.
Vettuvan Koil was carved from a single granite rock, with the upper section depicting various carvings of "Parsavadevatas" (the attendant deities of Shiva) such as Uma (goddess of fertility, love, beauty, marriage, and children), Nandi (the gate-guardian deity of Kailasa, the abode of Lord Shiva), and various animals such as monkeys and lions.
According to legend, the temple was the result of a father and son rivalry over who was the greater sculpture. The father constructed the Vettuvan Koil, whilst the son built the Murugan shrine. The son mocked the father that the Vettuvan Koil would never be finished, who retaliated in anger by murdering the son. In his grief, the father abandoned his temple which to this day remains unfinished.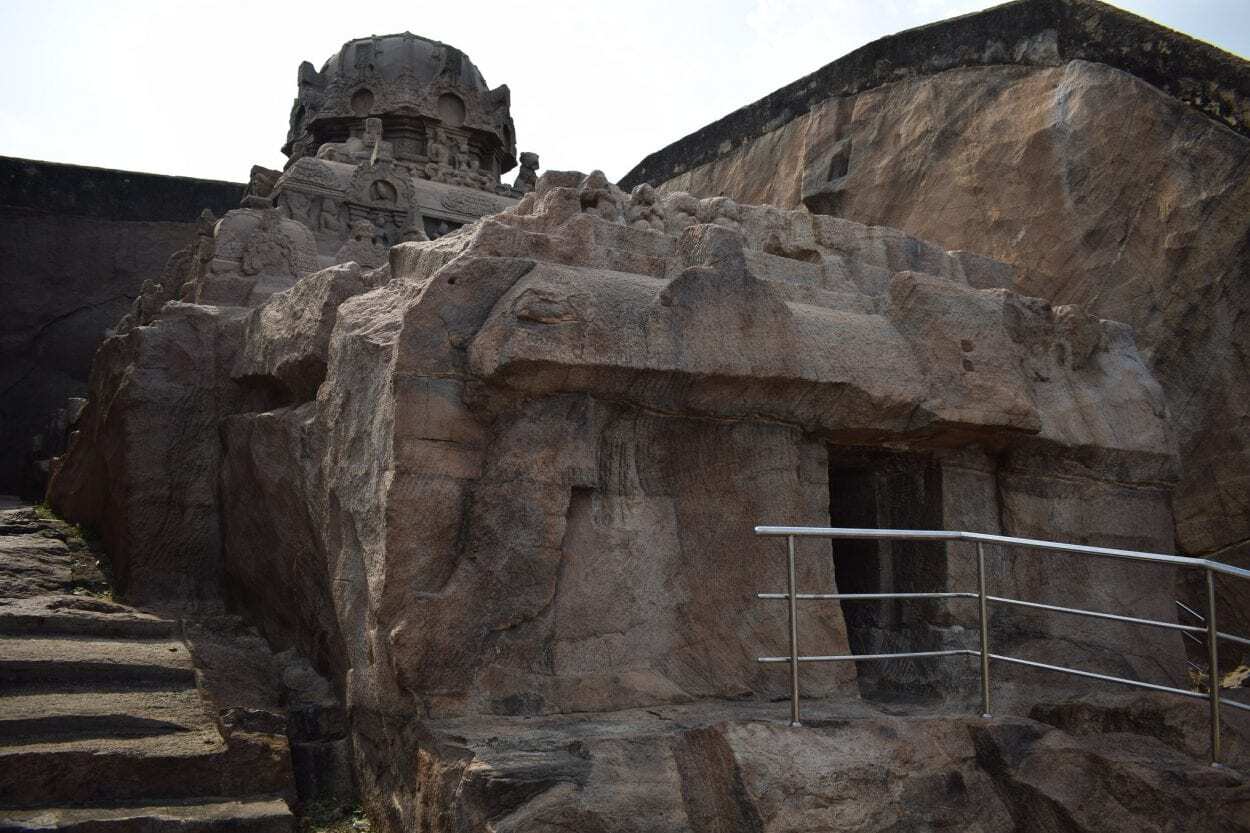 Another variant of the legend states that the father had tried to teach his son the skills of his trade. Foregoing the orders of the father, the son started chiseling in the inner chamber. Hearing the sound and raged by the disobedience, the father killed the son.
As a result of the legends, two literal translations of Vettuvan Koil mean in Tamil, "heaven of sculptors", whilst the other means the "temple of the slayer".
Header Image Credit : R.K.Lakshmi – CC BY-SA 4.0