Delphi was an ancient sanctuary of the Pythia, located on the south-western slope of Mount Parnassus in central Greece.
The Pythia was established as a high priest cult around the 8th century BC (although some sources suggest they may be present in some form as early as 1400 BC), and continued to be consulted for important political and religious decisions until the 4th century AD.
The Pythian is one of the best-documented religious institutions of the classical Greeks, with the high priestess serving as an oracle, uttering prophecies under divine possession by Apollo from a sanctuary.
The oracle sanctuary was a large rectangular shaped compound, with a sacred way lined with monuments that led to the Temple of Apollo housing the Delphic oracle chamber.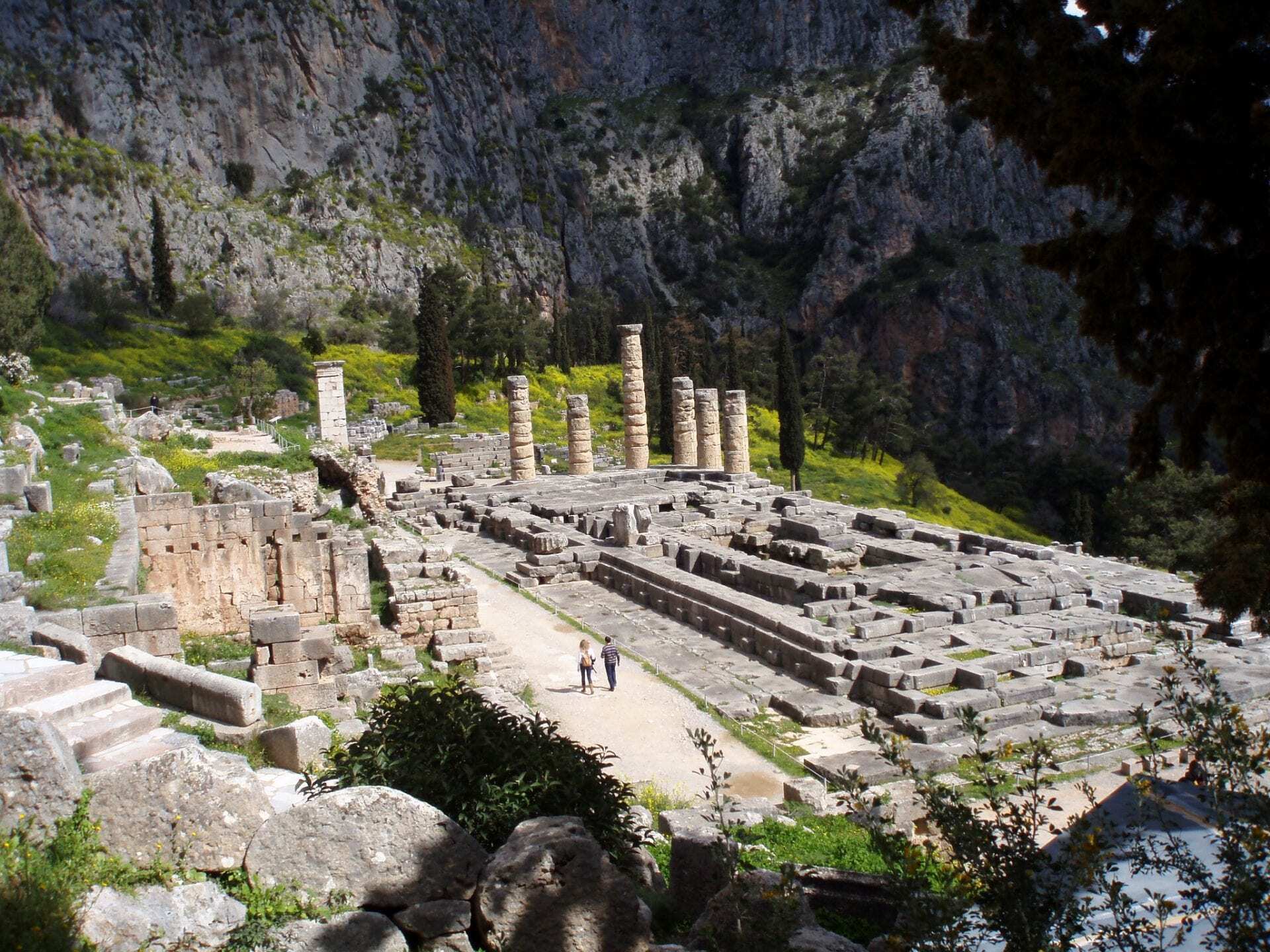 According to legend, the Pythia delivered their prophecies whilst intoxicated by vapours (caused by the decomposing body of Python – a "drako" serpent or a dragon slain by Apollo) that rose from a chasm, speaking in an obscure tongue that was interpreted into a dactylic hexameter or rhythmic scheme of poetry.
There are various stories as to the origins of the Delphi and the Pythia. In mythological script from the classical period of Ancient Greece, the sanctuary of Delphi was chosen by Zeus when he sent two eagles to find the centre of "Grandmother Earth" or Gaia, marked by a stone called the omphalos (navel), which was later housed in the Temple of Apollo.
Another early account in the Homeric Hymn to Delphic Apollo describes how Apollo chose the early priests from a ship carrying Cretans from Minos (city of Knossos). Apollo revealed himself as a dolphin and bade the Cretans to follow him to the "place where you will have rich offerings".
The Delphic oracle was at its peak during the late 6th century BC, being consulted on affairs of state, with the fame of the oracle spreading to the far reaches of the Greek-speaking world. The site also became the location of the Pythian Games, one of the four Panhellenic Games and precursors of the Modern Olympics.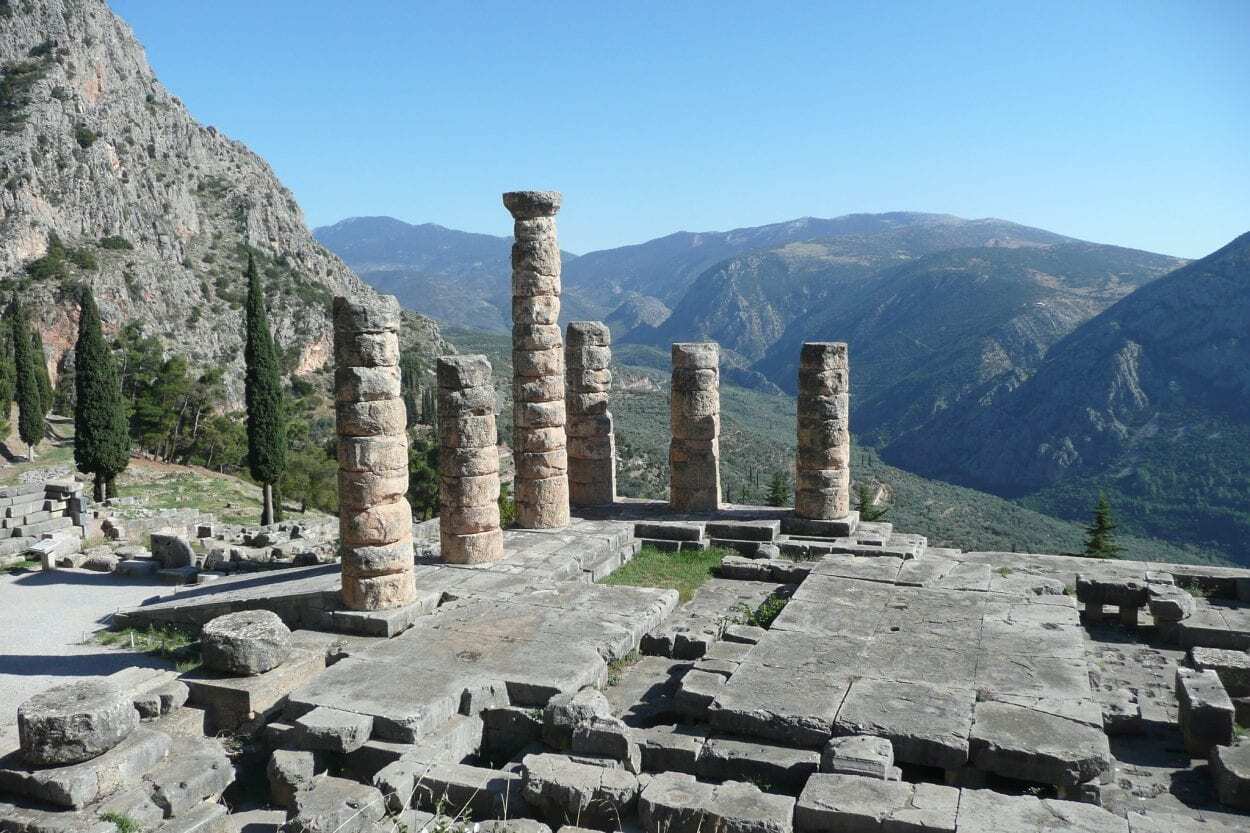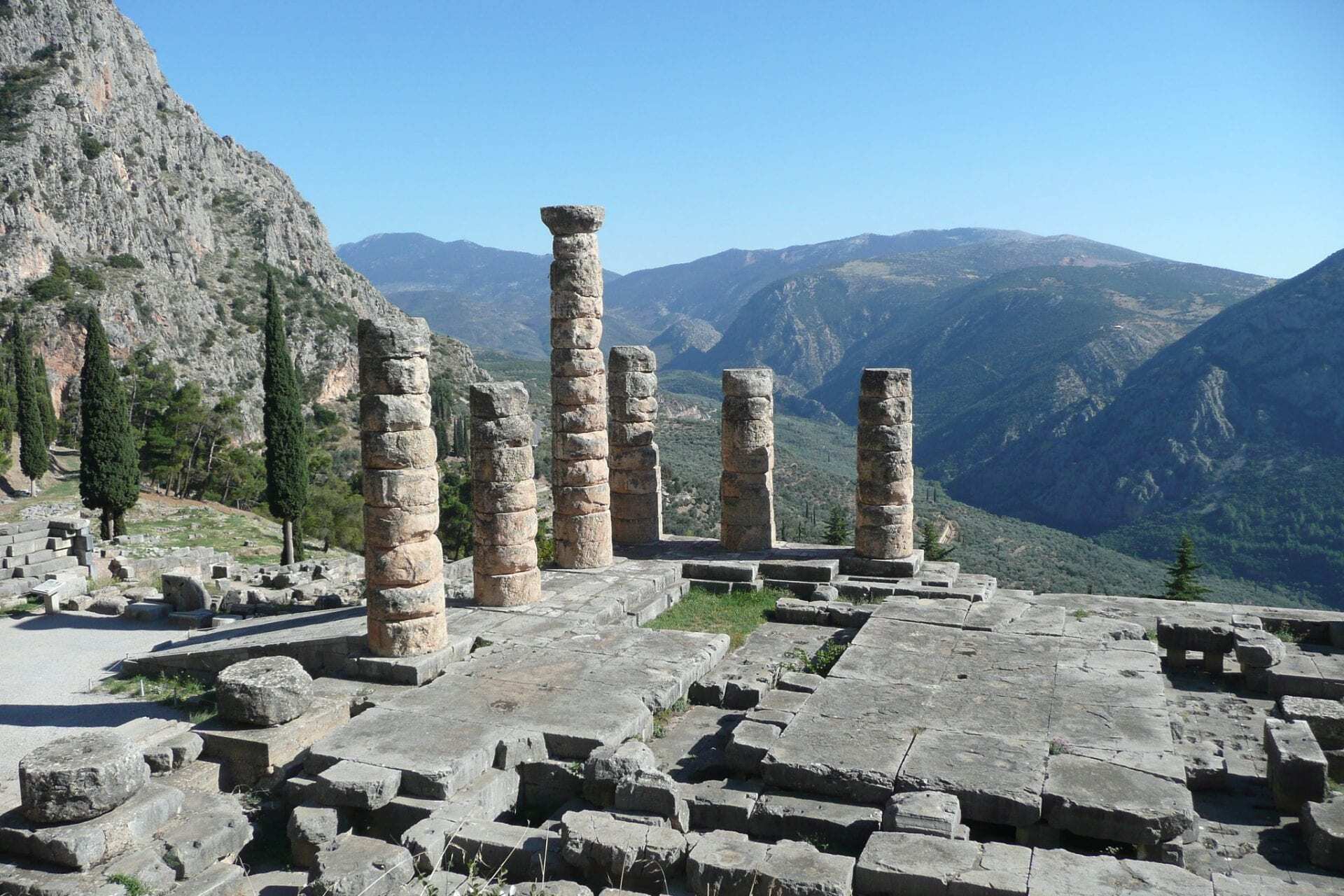 The oracle was also known to the emerging Roman state, with the last King of Rome, Lucius Tarquinius Superbus sending a delegation to consult the oracle after witnessing a snake near his palace.
Delphi's prestige began to decline after the Romans captured the sanctuary in the 2nd century BC (although subsequent Roman Emperors contributed towards to the restoration of the site centuries later).
With the spread of Christianity as the dominant faith across the Roman Empire, the old pagan stronghold fell into decay, and it was permanently closed by decree of Emperor Theodosius around AD 385.
Temple of Apollo – Image Credit : Helen Simonsson  – CC BY-ND 2.0