The Palace of Whitehall was the primary residence of English monarchs from AD 1530 until 1698, located in Westminster, London.
The site of the palace was bought by the Archbishop of York Walter de Grey during the 13th century, calling it York Place. York Place was enlarged for King Edward I and his entourage during renovation work to Westminster Palace and was greatly expanded by Cardinal Wolsey during the 15th century.
In 1529 Wolsey was stripped of his government office and property by Henry VIII, who acquired York Place to replace the Palace of Westminster which had been gutted by fire in the royal privy.
Henry hired the artist Anton van den Wyngaerde (a prolific Flemish topographical artist best known for his panoramic sketches and paintings) to redesign the palace, drawing inspiration from Richmond Palace and costing more than £30,000 (several million at present-day value).
Taking into account Henry's love of sports, Wyngaerde's lavish plans included a tiltyard for jousting (where Horse Guards Parade is now situated), a cockfighting pit, an indoor tennis court, and a bowling green.
During the reign of King James the VI and I from the union of the Scottish and English crowns, the palace was significantly enlarged, most notably with the constructing of the Banqueting House in 1622 built to a design by Inigo Jones (the first significant English architect in the early modern period).
By 1650 Whitehall Palace was the largest complex of secular buildings in England, with more than 1,500 rooms in an irregular layout, consisting of different interior and exterior architectural styles giving the appearance of a small town.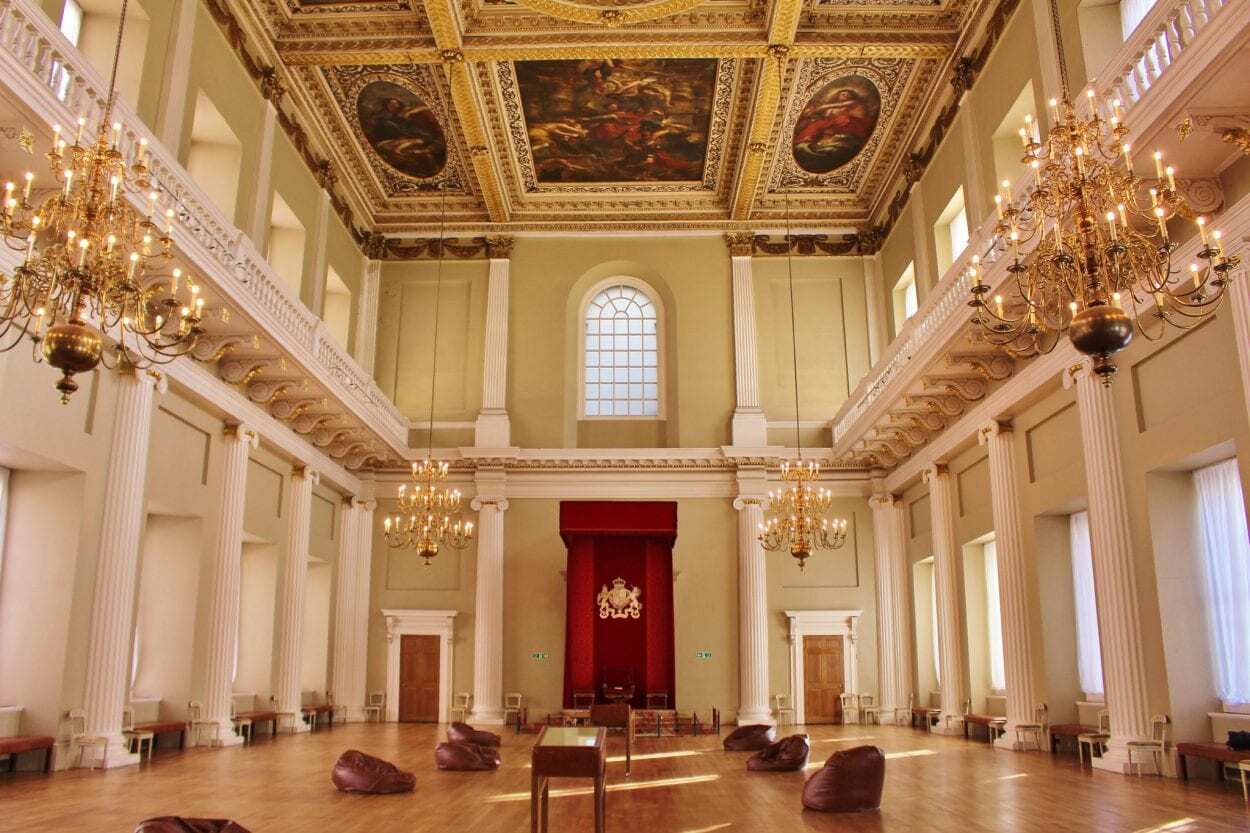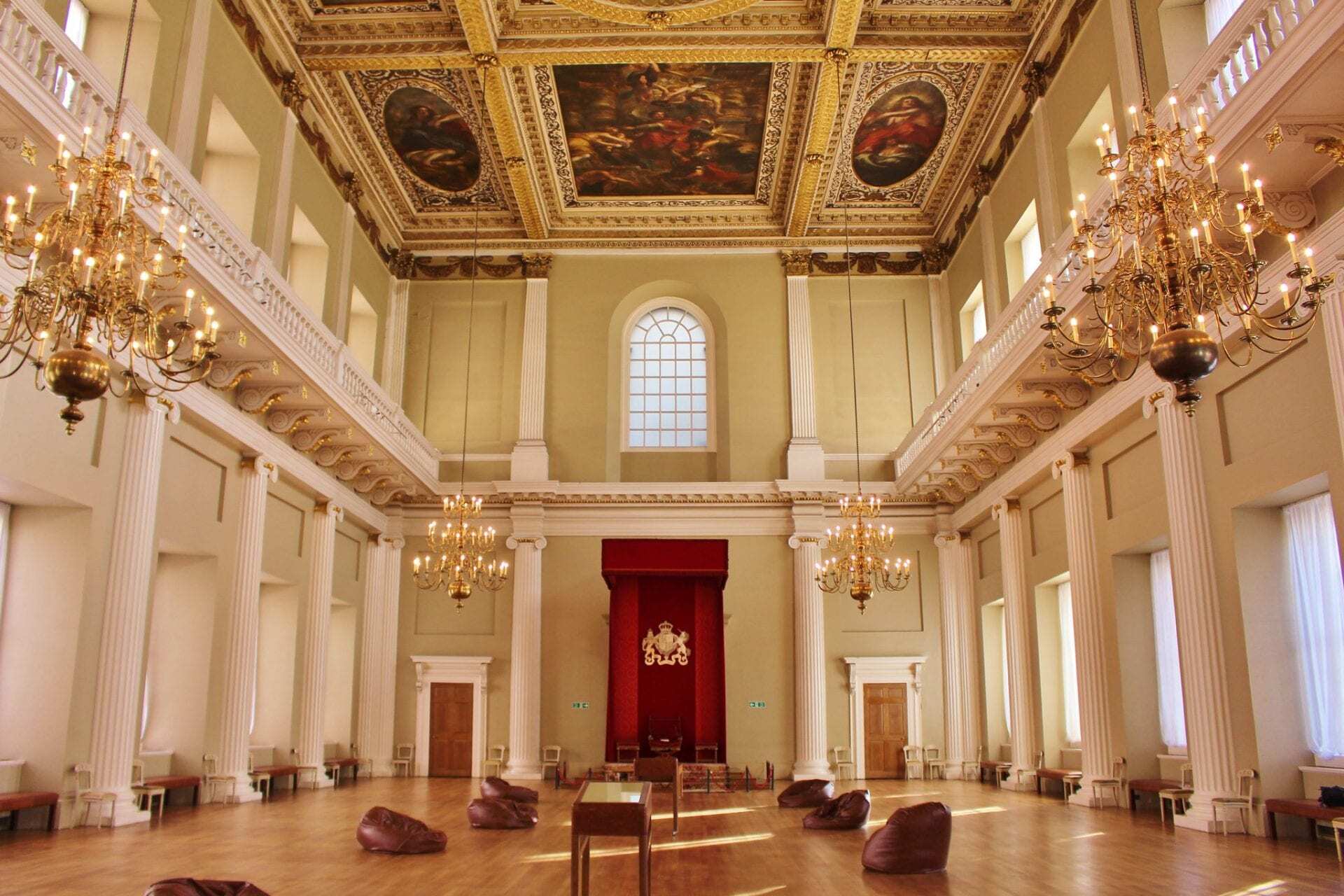 In 1691, a fire broke out in the older palace structures, with a second fire in 1698 destroying most of the remaining residential and government buildings. Many priceless works of art were also destroyed, including Michelangelo's Cupid, a famous sculpture bought as part of the Gonzaga collections in the seventeenth century, Hans Holbein the Younger's iconic mural Portrait of Henry VIII, and Gian Lorenzo Bernini's marble portrait bust of King Charles I.
Some remnants of the palace survived the fire, with the Banqueting House being the only integral building of the palace complex now standing. Other remnants include the Queens steps, a tower, and other parts of the former covered tennis courts from the time of Henry VIII (built into the Old Treasury and Cabinet Office at 70 Whitehall), and the undercroft from Wolsey's Great Chamber, now known as Henry VIII's Wine Cellar beneath the Ministry of Defence (MOD).
Header Image Credit : Hendrick Danckerts