Petra is an archaeological site and ancient city of the Nabataeans, located around the mountain of Jabal Al-Madbah in southern Jordan.
The earliest evidence of occupation dates from around 7000 BC, with evidence of a Neolithic farming settlement inhabited by a pre-pottery culture. From the 7th century BC, an Edomite stronghold or settlement was established at the top of the Umm el-Biyara mountain.
Petra, originally named Raqmu was founded by the Nabataeans (also called Nabateans), a nomadic Bedouin tribe from the Arabian Desert who moved their herds across the desert in search of pasture and water. The Nabataeans emerged as a distinct civilisation and political entity between the 4th and 2nd century BC.
The Nabatean rulers established Petra as a regional trading hub with a focus on the spice trade, connected to a trading network reaching as far as China, Egypt, Greece, and India. The city grew into the proposed centre or capital of the Nabatean kingdom and swelled at its apex to a population of between 10,000 and 30,000 inhabitants by the 1st century AD.
The Nabatean's were expert builders who were able to develop advanced methods for water storage and rock-cut construction. This was demonstrated through a mixture of Hellenistic and Mesopotamian styles of architecture in such monuments as the Al-Khazneh, the Ad-Deir, and a rock-cut theatre that could house 8500 spectators.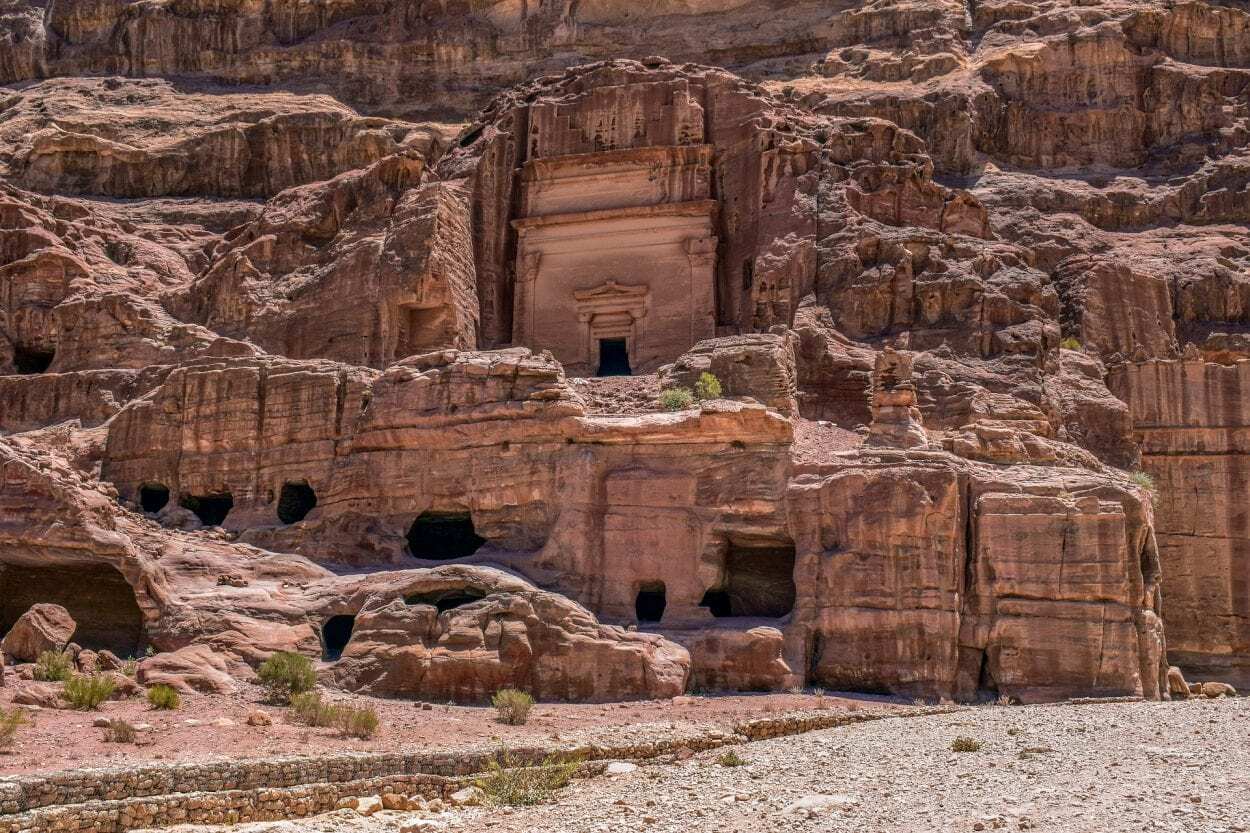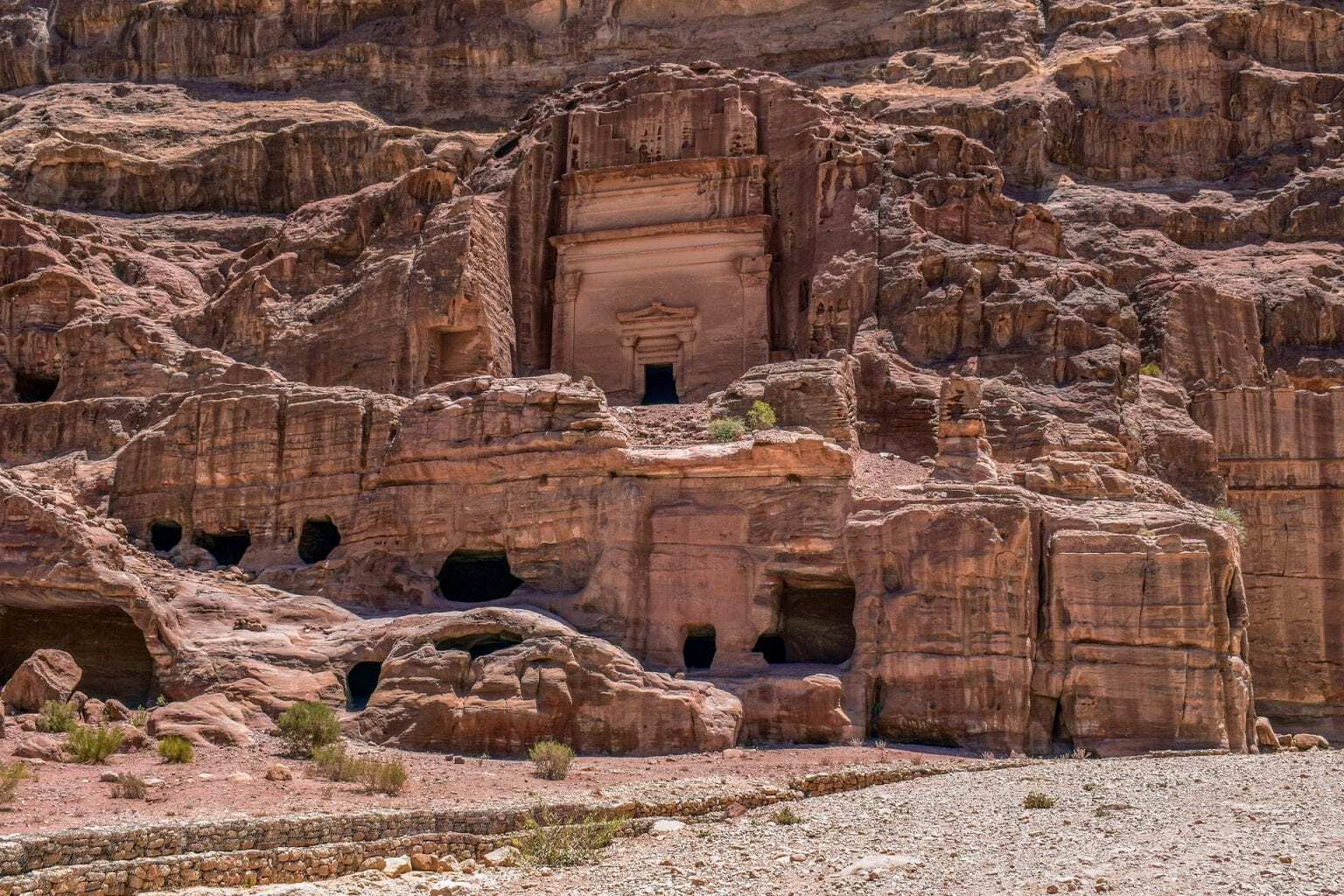 With the expansion of the Roman Republic, Petra became a client state of Rome in the first century BC. The Romans would eventually annex Nabataea into the Roman Empire in AD 106, renaming the region to the province of Arabia Petraea and establishing Petra as the provincial capital.
The city would continue to flourish under Roman rule, but revisions in the sea-based trade routes would eventually lead to a loss in status as a trading hub and Petra's fortunes would start to decline.
The Byzantines would continue to inhabit Petra as the capital of the Byzantine province of Palaestina III, with the last reference to Byzantine Petra coming from the Spiritual Meadow of John Moschus written in the first decades of the 7th century.
Header Image Credit – Public Domain