Archaeologists from the Regional Historical Museum in Burgas have announced the discovery of a Thracian Pit Sanctuary that dates from the 5th to the 4th century BC.
The Thracians were a group of Indo-European tribes that inhabited a large territory across the ancient provinces of Thrace, Moesia, Macedonia, Dacia, Scythia Minor, Sarmatia, Bithynia, Mysia, Pannonia, and other regions of the Balkans and Anatolia.
The sanctuary was discovered during rescue excavations in preparation for the construction of a residential complex in Burgas on the Bulgarian Black Sea Coast.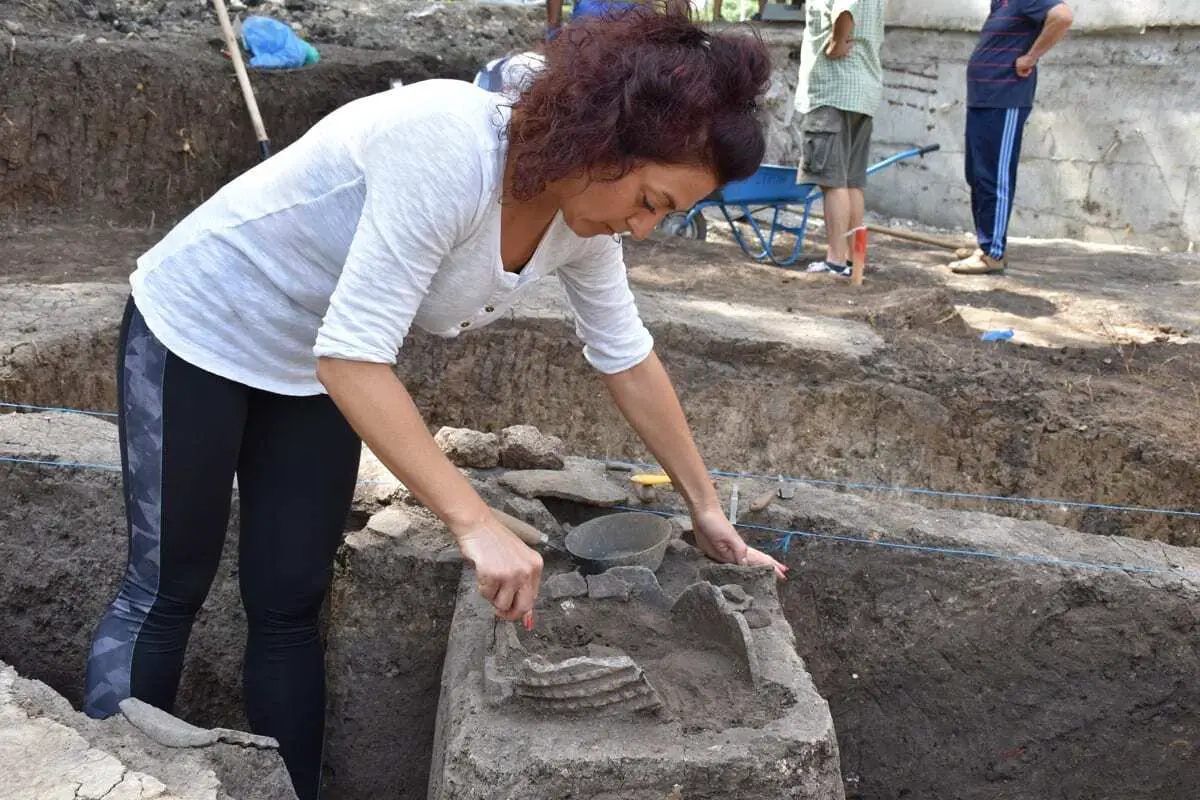 So far, the archaeologists have identified 14 ritual "Bell-shaped" or "pear-shaped" pits in situ, with at least ten more awaiting further study.
Some of the materials excavated include handmade ceramic vessels such as bowls, which correspond to local Thracian tribal design and form from that period. Human and animal remains have also been found in the pits, in addition to coal which has left a layer of burning.
Other discoveries include fragments of a later 3rd century amphorae, pieces of a marble statuette, and a coin dating from the 1st century AD (which depicts Apollonius, son of Eptaykent and strategist of the Thracian king Remetalk II). In a context separate from the pits, archaeologists have also found coins from central Europe and Turkish coins dating from the 15th-18th.
Header Image Credit : Regional Historical Museum – Burgas