A small sinkhole that appeared next to the Pantheon in Rome has enabled archaeologists to examine the original Roman paving that was laid when the Pantheon was built by Marcus Agrippa around 27-25 BC.
The seven travertine blocks were first discovered during public works in the 1990's but were reburied under the present cobblestone that lines the square in front of the Pantheon. The square was much larger in Roman times and was further developed in the 2nd century AD when Emperor Hadrian raised the floor level of the piazza.
The Pantheon is a former Roman temple and remains one of the best-preserved Roman buildings in Europe, in large part because it has been in continuous use throughout its history and, since the 7th century, the Pantheon has been in use as a church. Almost 2000 years after it was first constructed, the Pantheon's dome is the largest unreinforced concrete dome in the world.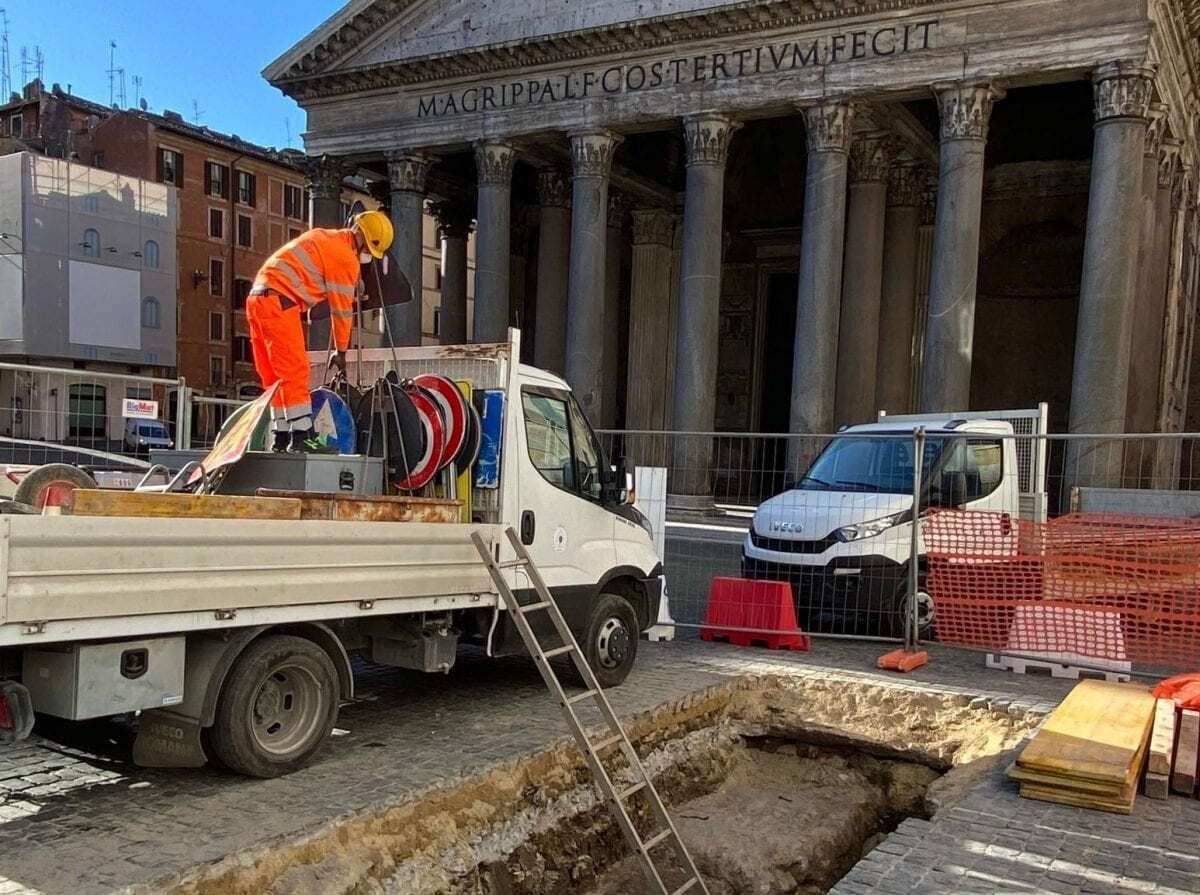 Daniela Porro, special superintendent of Rome said "the slabs of the ancient floor of the square in front of the Pantheon emerge intact, protected by a layer of fine pozzolan" and added that their preservation is "unequivocal proof of the importance of archaeological protection, particular in a city such as Rome."
Earlier this year, local press reported that another sinkhole had opened up near the Colosseum, leading to evacuations of the adjacent apartment blocks and causing street closures.
Header Image Credit : Public Domain