Archaeologists in Egypt have announced the discovery of three underwater shipwrecks that date from the Roman Era in Abu Qir Bay, Alexandria.
The three wrecks were uncovered during a research project in collaboration between the European Institute of Underwater Archaeology and the Supreme Council of Antiquities.
In a press statement, Dr. Mostafa Waziri added that the project also uncovered a Roman head carved in crystal that may belong to the commander of the Roman armies of "Antonio", in addition to three gold coins dating back to the Emperor "Octavius".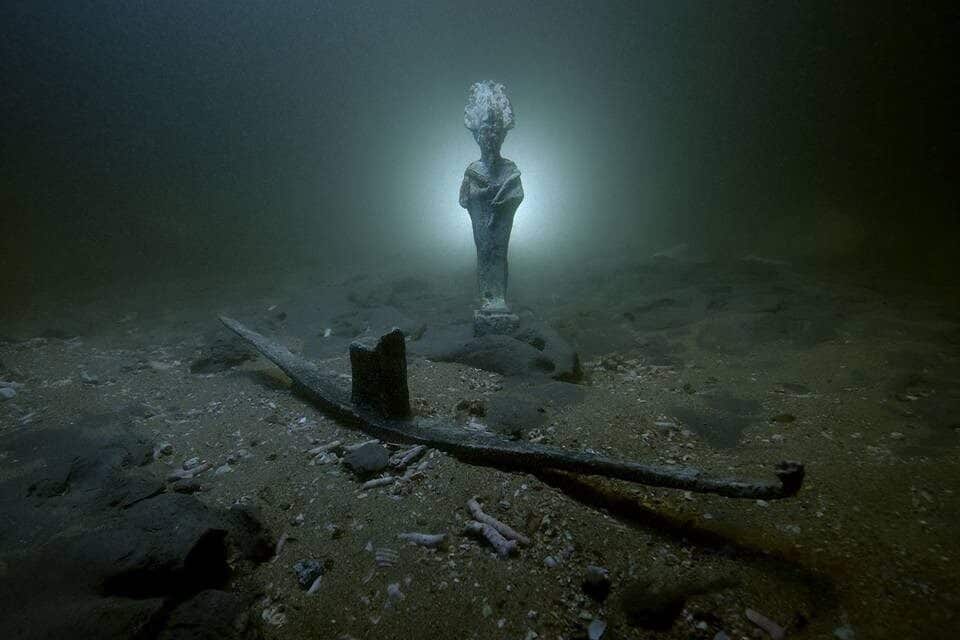 Dr. Osama Alnahas – Head of the Central Department of the Underwater Antiquities said that the initial excavations have also indicated that a fourth shipwreck remains to be unearthed, as the project discovered Large wooden planks, as well as archaeological remains of pottery vessels that may represent the ships hull and cargo.
Dr. Ayman Ashmawy, Head of the Ancient Egyptian Antiquities Sector said that the archaeological mission began its excavations last September.
Underwater research by both projects have included a survey of the soil in both the eastern port and the Abu Qir Bay, underwater excavations at the Heraklion sunken city in Abu Qir Bay which includes the discovery of a votive bark of the god Osiris,as well as the completion of the conservation and documentation works.
Header Image – Roman head carved in crystal that may belong to the commander of the Roman armies of "Antonio" – Credit Ministry of Antiquities