THE First World War is deeply imprinted on the culture and the memory of Britain.  But, as a conflict fought largely overseas, did it leave any traces on the landscape?
Richard Morris, who is a Professor of History at the University of Huddersfield, can show that it did.  It is even possible to find evidence of trench systems on British soil that mirrored those of the Western Front.
Professor Morris – whose publications include the acclaimed, part-autobiographical Time's Anvil, plus numerous specialist archaeological and historical books – ranges widely in his research, from ancient burial sites and medieval churches to 20th century townscapes and the history of aviation.  He is currently at work on a new biography of the engineer Barnes Wallis, best known as the creator of the "Dambusters" bouncing bomb, whose early career was included period as a designer based at a once-vast, but now vanished WWI airship station in East Yorkshire.
Aerial photography has been an important research tool for investigating the distant and more recent past, and it can often produce unexpected results.  "You might take a picture of one thing, such as a Bronze Age hut circle, and end up with something else on your negative," said Professor Morris.
Trenches in Britain
Quite common in some remote areas are traces of trench systems laid out during 1914-18 to replicate those of the Western Front.  "During the Great War, they built whole stretches of the front in England, in order to train troops before they went overseas," explained Professor Morris.  Sometimes, live ammunition was used, so that the troops knew what was in store for them.
Using aerial photography, evidence for these trench systems can be seen in different parts of the country, mainly on marginal land in areas that have escaped subsequent change.
There is also photographic and archaeological evidence of other transformations to the landscape during 1914-18, such as temporary settlements that were constructed as reception centres or transit camps for hundreds of thousands of troops.  The grounds of Belton House in Lincolnshire – close to the East Coast main line – were the site for an enormous city of huts, the size of which almost defies belief, according to Professor Morris.
Airships in Britain
His interest in aviation history has also led him to examine the remains of WWI airfields in places such as Tadcaster and Redcar. Because early aircraft were so low-powered, these airfields were tiny by later standards, and many did not outlast the 1920s.
But one of the most dramatic aviation sites of the First World War links directly to Professor Morris's research into the career of the legendary designer Barnes Wallis, inventor of the "bouncing bomb".  In 1915, 1,000 acres of farmland near Howden in the East Riding were acquired by the Admiralty for construction of a Royal Navy airship station.  A massive complex – including enormous sheds – became the base for airships that were principally used for convoy duty.  After the war, the site was mothballed, but came back to life in the 1920s when the Government decided to revive the development of airships.  Howden was the site for the construction of the R100 – with Barnes Wallis as chief designer, employed by the Airship Guarantee Company, a subsidiary of Vickers.
Based at Howden for three years, he was responsible for the creation of an elegant airship that incorporated many innovative features. For example, the concept of colour-coded wiring was earlier invented by Barnes Wallis during the development of the R80, an earlier airship that he designed at Barrow, and which first flew in 1920.
In the 1920s, it was not envisaged that fixed-wing aircraft would sufficiently increase their range and lifting power, so it was believed that airships were the future of long distance travel.  And their development had a geo-political dimension, according to Professor Morris.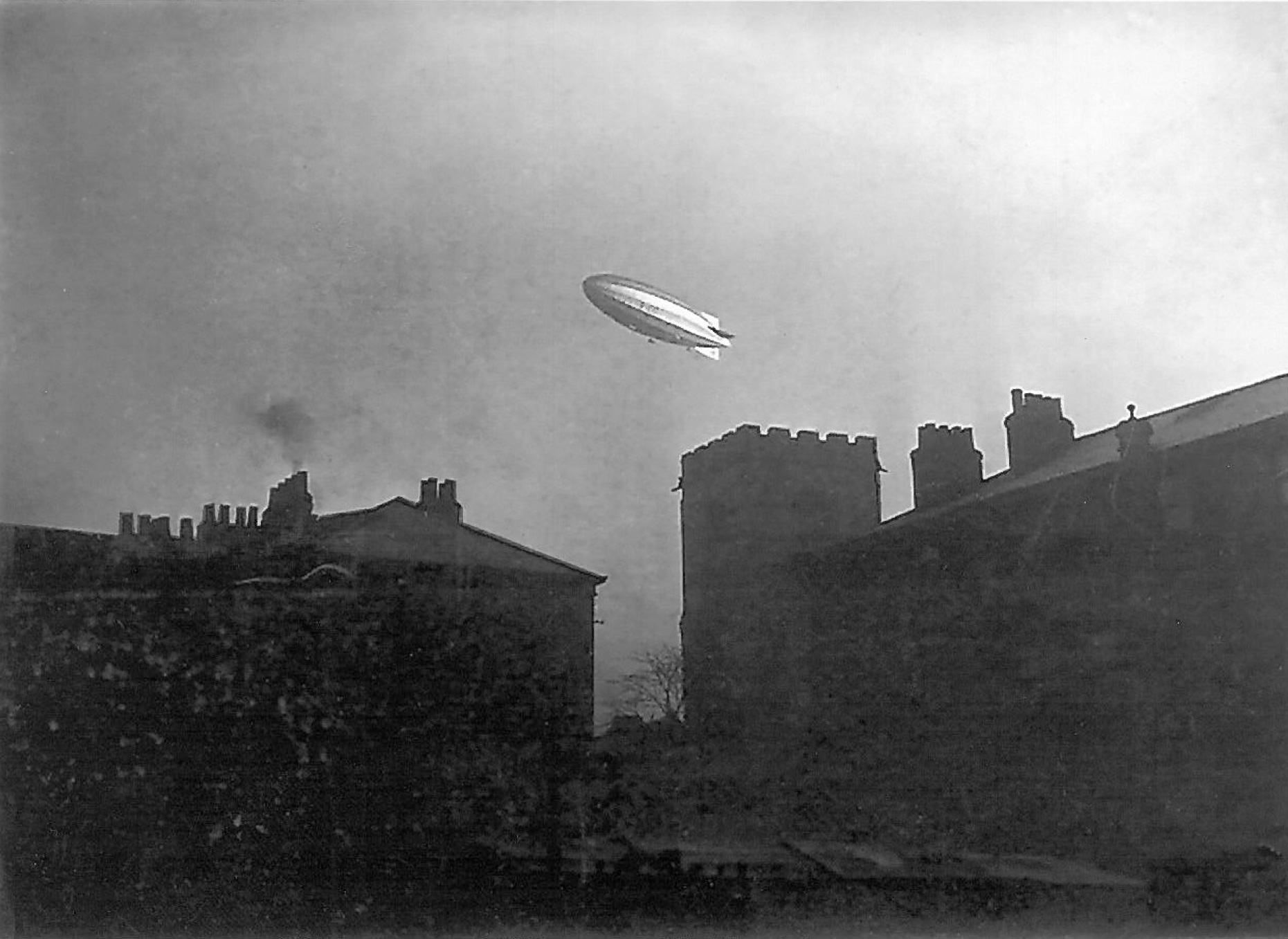 "Britain had an empire and dominions in an unstable world.  The sea journey to Bombay at this period was around three weeks; it was anticipated that an airship could do it in less than seven days, or get to Canada in three.  This was visualised as a step change in imperial communication.  Barnes Wallis's R100 was the experimental forerunner for a bigger type of airship that would join up the empire."
However, in parallel to the R100 – which showed promise on its test flights – the Government was building the R101, which crashed in France in October 1930 during its maiden overseas voyage, killing 48 of the 54 on board. ­
The disaster spelt the end of British airship development, and this was a source of regret to Wallis – for the rest of his career he would continue to think geo-politically with his aircraft and even submarine designs – although he soon went to fresh aviation success, including the innovative Wellesley aircraft, precursor to the WWII Wellington Bomber, that flew non-stop from Egypt to Australia in 1938, setting a new long-distance record.