A low morning fog lingered over the Sintra National Preserve west of Lisbon, Portugal, and the surrounding forest echoed the songs of morning birds as the late February sun struggled to burn through the dense mist.
At the edge of this preserve is Penha Longa Spa and Golf Resort, a Ritz Carlton luxury resort artfully situated at the base of densely vegetated mountains and encompassed by the 16th century Penha Longa Monastery complex. The seemingly incongruous blend of a five-star resort within a heritage site is actually a model of success for those seeking ways to preserve and maintain world heritage during harsh economic climates.
Designated a "protected zone" by the Portuguese government, the Penha Longa Monastery restoration effort began before the word "austerity" gained prominence in the political and public arenas, and the preservation success can be attributed to the monastery's commercial viability, owner's dreams, and local historian and Penha Longa expert, Dr. Denise Pereira.
In February, I toured Penha Longa with soft-spoken Dr. Pereira, and she shared with me the life, death, and rebirth of this historic complex.
To provide context on how far the complex has come, Denise recounted Penha Longa's extensive history from its founding in 1355 by Friar Vasco Martins and the building of the monastery for the order of Hieronymite monks by King Joao, to King Manuel I who constructed a small palace get-a-way in the mid-1500s. It was King Manuel for whom the "Manueline style", a Portuguese architectural ornamentation style fusing maritime with visual representations of discoveries (particularly Italian, Flemish, and Moorish), was named.
"But, the government closed all of the monasteries in 1834 and the monks had to leave. The government sold Penha Longa, and it changed hands several times to include a purchase by Viscontes Olivais," she explained.
According to Denise, Penha Longa was eventually abandoned and environmental conditions and modifications by previous owners had left the monastery in danger of becoming derelict. In the 1990s, a Japanese family, driven by a unique tie between the monks and the Japanese emperor dating from 1584, purchased the property and enlisted Dr. Pereira to develop and oversee its restoration plan.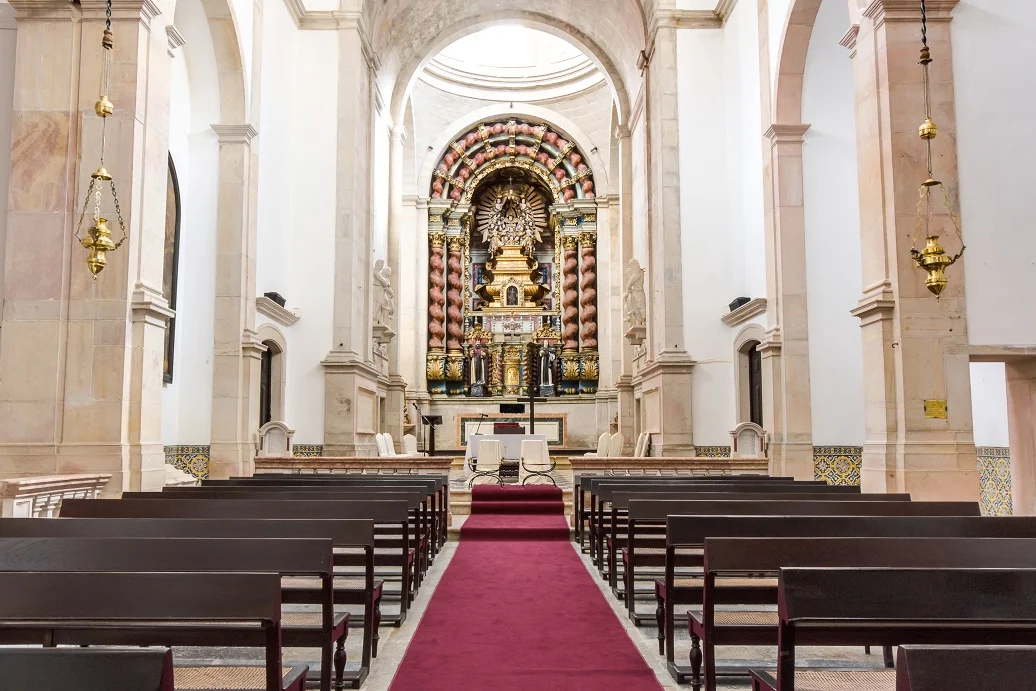 Water was a major challenge that faced Dr. Pereira and her crew of ten. Sintra's microclimate produces heavy rains, and flooding caused by drainage from the surrounding hillside regularly ravaged the complex. The most damaging was in 1627 when the water level rose well above five feet. Penha Longa also suffered significant damage during the 1755 Lisbon earthquake, including the collapse of the original church into what had been the first established cloister in Portugal.
Securing funding for the project was also a major challenge as government resources were not available. Pehna Longa owners and administrators were eager to support some restoration, and an amazingly creative genius intertwined with astute business acumen surfaced as she divulged her secret formula.
"We focused on the potential for future business use. We drafted proposals for each of the rooms or buildings based on the ability of the owners to use them for their business." By showing the owners and Pehna Longa administration the restored spaces could be used for conferences, meetings, weddings, and other events, Denise was able to show how to offset the estimated $2.5 million restoration cost with proposed future business income. She balanced project selection by focusing on only those areas of the complex with income potential such as Nuncio's Garden (ca. 1552), which served as the site for a luxury automobile exhibition.
Given the current fiscal crisis and the rise of vandalism of heritage sites worldwide, I asked Denise if Penha Longa faced any 21st century threats. She provided a frank response. While hotel management follow a general plan proposed and supervised by Denise as the heritage specialist, the greatest threat to the site is not from hotel expansion or vandalism but from local workers hired for maintenance and support services.
"The workers are the biggest danger to Penha Longa. They do not understand what they are destroying," she said as she pointed her cell phone camera at freshly broken 16th century hand-painted tiles in the monastery's hallway. The tiles that survived both the 1627 flood and the 1755 earthquake had been inadvertently destroyed by radiator installers unaware of the tile's history.

"We educate hotel staff and prospective clients wishing to rent a facility, but we do not have access to private catering services used for weddings or sound technicians preparing for a concert." Walls, fragile ornamentation, and tiles are constantly at risk by workers who fail to take care when moving their equipment.
"But, the Penha Longa restoration project continues," she says as she leads me into the monastery's Great Hall where fragile white lattice plaster work that adorns the interior walls and covers the ceiling is cracking or missing. Denise's enthusiasm returns as she highlights a new government-funded effort.
Denise explained that this summer, a group of young heritage specialists will focus on technical conservation for tiles, stone, and wood-working such as delicate lattice work. "It is part of a government-funded project to help those with a degree in heritage preservation or history gain job experience toward future employment." According to Denise, three to four graduates will receive grants to work on specific restoration projects.
As we wrapped-up our tour, my optimism for the future of world heritage increased thanks to this quiet yet determined historian. Some may cry foul and cite exploitation of the historically significant complex by business-focused shareholders, but Denise's formula blended responsible preservation with a successful financial venture, providing today's corporate culture with cost-offsetting opportunities to support world heritage.
Most guests will probably remain blissfully unaware of the back-story behind pampered luxury at the Sixth Sense spa or enjoying a round on one of the championship-level golf courses. However, the resort's magic–the real beauty of this magnificent get-a-way–is the rebirth of the Penha Longa Monastery complex thanks to the generous philanthropy of the Pehna Longa owners and administration, and the strategic business genius of historian Dr. Denise Pereira.
Penha Longa Resort is a Ritz-Carlton property providing luxury accommodations, worldwide. For more information on the resort, please visit www.penhalonga.com or contact Public Relations and Marketing Manager Vanessa Tome at vanessa.tome@penhalonga.com.
Header Image : A view of the main structure of the Monastery of Penha Longa with the surrounding Sintra forest in the background and portions of the 16th century Royal Apartments on the right (now a spa). Credit CA Eccles
Written by CA Eccles