In a press announcement issued by the Studio ESSECI press office, authorities have discovered lost pieces of the Golden Tree of Lucignano, a grandiose reliquary created by the famous Sienese goldsmith, Gabriello d'Antonio.
The reliquary is considered one of the finest masterpieces of Italian goldsmithing, which is a morphological tripartition (roots, trunk, foliage) and contains the metaphor of the life of Christ in the three different phases: origin, passion, and glory.
Measuring 2.70 metres in height, it was created in two stages between 1350 and 1471 from gilded copper, silver and enamel, and features branches decorated with coral, crystals and miniatures on parchment. Today, the reliquary is also known by the name of the Tree of Love, as it is a symbol of good omen for lovers.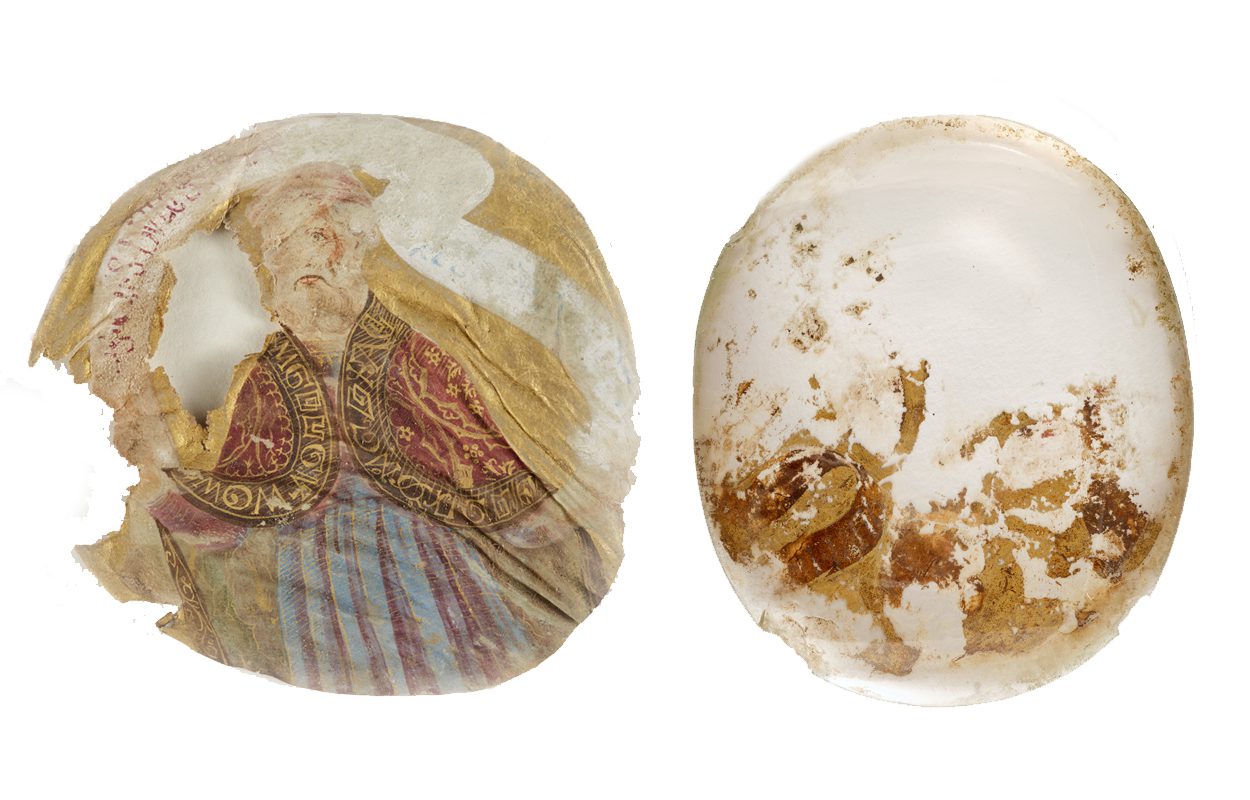 In 1914, the Golden Tree was stolen and shattered into fragments by thieves, presumably aiming to sell it on the black market, resulting in only remnants of the branches and the substantial base surviving.
Fragments of the reliquary were retrieved between 1927 and 1929. After a lengthy restoration project, the Golden Tree was restored with the reconstituted stolen fragments in 1933. Nevertheless, the most sacred components, including the crucifix, four circular medallions, five silver plaques, and the upper section of the temple knot, remained missing.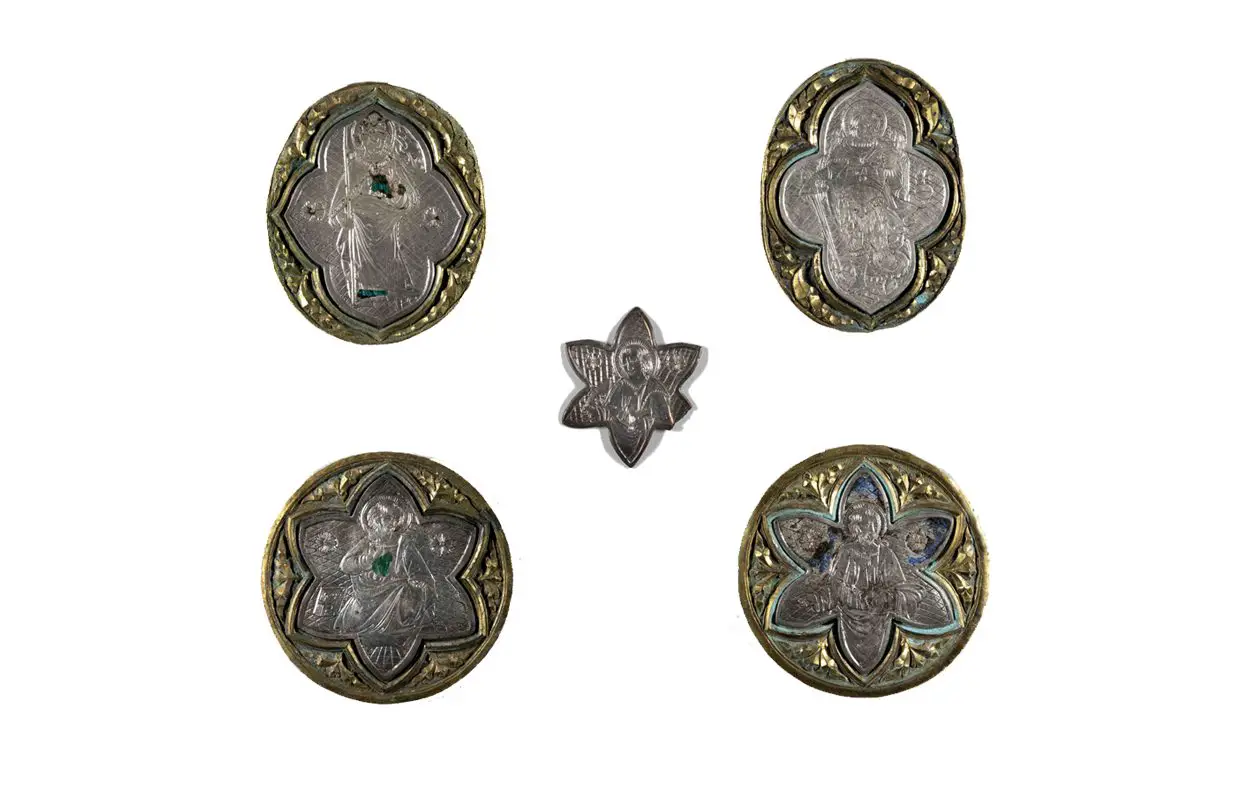 According to the press announcement, the Carabinieri Art Squad was tipped about a cave in the Arezzo area of central Tuscany, where the authorities recovered 5 plaques from the Golden Tree that were originally mounted on the back of the branch medallions.
Also recovered is one of the parchments with a portrait of a prophet, a polished rock crystal used to enlarge the portrait, and 16 figures of saints in silver foil that decorated the base.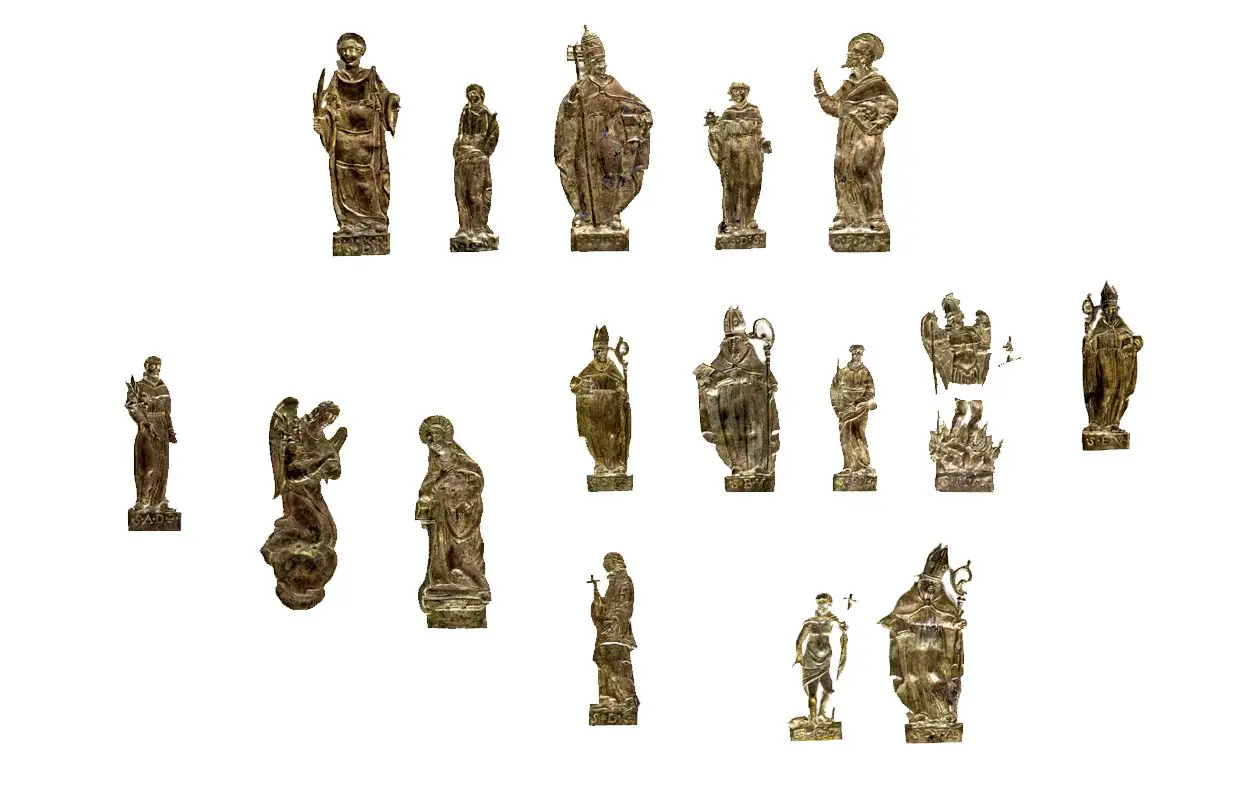 The Opificio delle Pietre Dure has been entrusted with the mission of reintegrating the recently rediscovered pieces. The Golden Tree will be disassembled in stages, ensuring that the primary portion of the reliquary remains on public display throughout the new restoration process.
Dr. Andrea Di Pasquale, Director General of Education, Research and Cultural Institutes of the Ministry of Culture, said: "I hope that the parts of the Golden Tree that have not yet been found can be recovered as soon as possible to finally return this work in its entirety to the community."
Header Image Credit : Studio ESSECI