According to a press announcement by the Kayseri Metropolitan Municipality, archaeologists have unearthed mosaics covering an area of up to 600 square metres in the ancient site of Sadogora.
Sadogora was a late Roman and early Byzantine town, located in the present-day municipality of Incesu in Turkey's Kayseri Province. The town was a major centre of trade, situated on the great road from Coropassus and Garsabora to Mazaca.
Previous excavations have uncovered Roman and Byzantine houses, ornamental patterns in floral and geometric designs, and Greek and Latin inscriptions.
The latest excavation, led by the Kayseri Archaeological Museum, has found a Roman or Byzantine villa belonging to a high status official. Approximately, 33 rooms have so far been identified, along with a Latin inscription bearing the name of "Hyacinthos", a possible ruler or administrator of the region.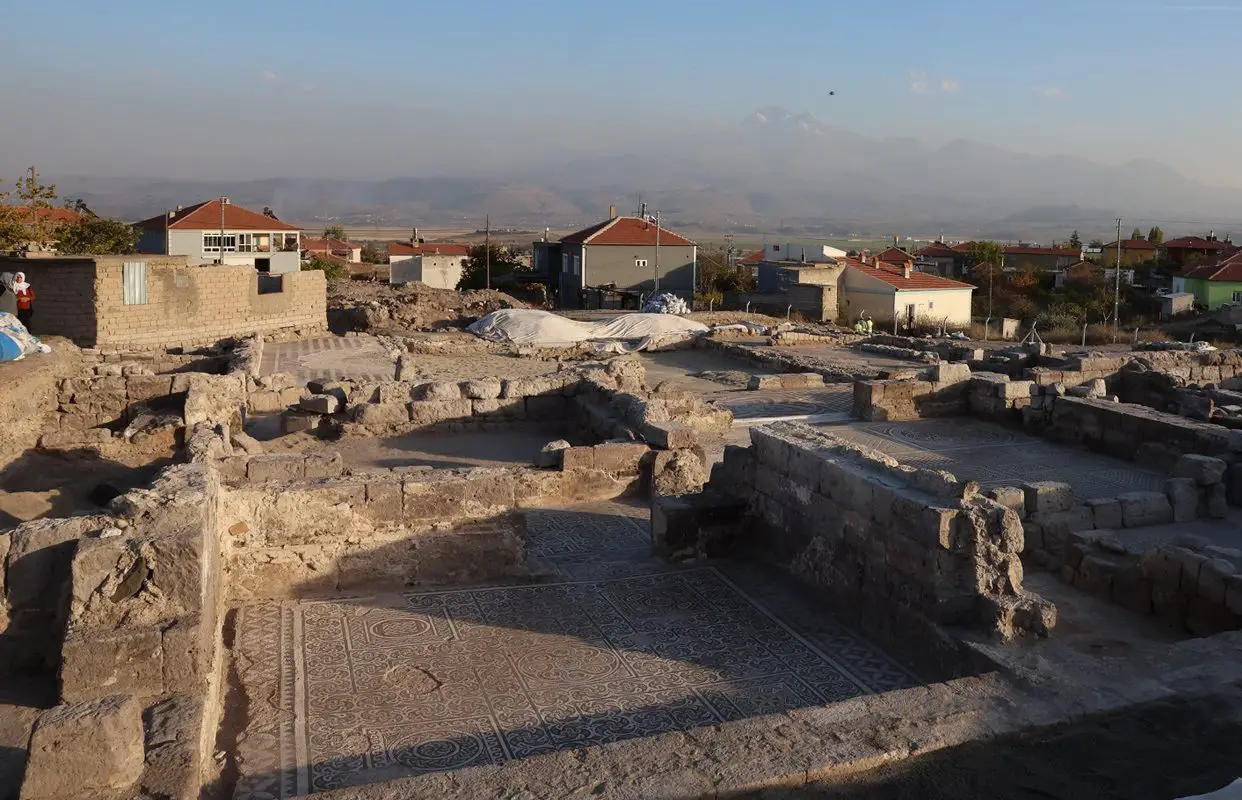 The Latin inscription reads: "On the occasion of its 30th anniversary and with our prayers for it to reach its 40th anniversary. This building [Fabrica] was built under the leadership of his friend [Comes] Hyacinthos. You, O building, have now reached the most magnificent level."
Within the complex are large ornate mosaics that cover an area up to 600 square metres, making the discovery one of the largest collections of mosaics found in the Central Anatolia region. According to the researchers, the mosaics depict geometric designs, floral patterns, and figurative scenes.
The construction of the complex is believed to date from the 3rd century AD. However, artefacts discovered in situ also indicate that the complex continued to be inhabited during the Byzantine and Seljuk periods.
Mayor Büyükkılıç said, "Kayseri has proven once again that it has been the centre of trade, reflecting the richness of different civilisations. Once excavations have been completed it will be opened to visitors."
Kayseri Metropolitan Municipality
Header Image Credit : Kayseri Metropolitan Municipality