In a press announcement by the Ministry of Culture of Peru, archaeologists have discovered a tomb on the Great Pyramid at Huaca Pucllana, located in the Miraflores district of central Lima, Peru.
Huaca Pucllana is an adobe and clay pyramid complex that served as an important ceremonial and administrative centre for the Lima Culture, a pre-Inca people that emerged in the Peruvian Central Coast between AD 200 to AD 700. The pyramid is built with seven staggered platforms, surrounded by a plaza or central square, and evidence of various small clay structures and huts made of adobe.
Archaeologists excavating the top platform have uncovered a pit-type tomb with a circular plan, containing the remains of a single individual buried in a flexed sitting position and facing south. A preliminary study suggests that the individual was an adult, however, the researchers are yet to perform an anthropological analysis to determine the sex and cause of death.
According to the press release, the tomb is a burial from the Ychsma Culture, also known as the Ichma Culture, a pre-Inca indigenous polity that emerged around AD 1100 following the collapse of the Wari Empire.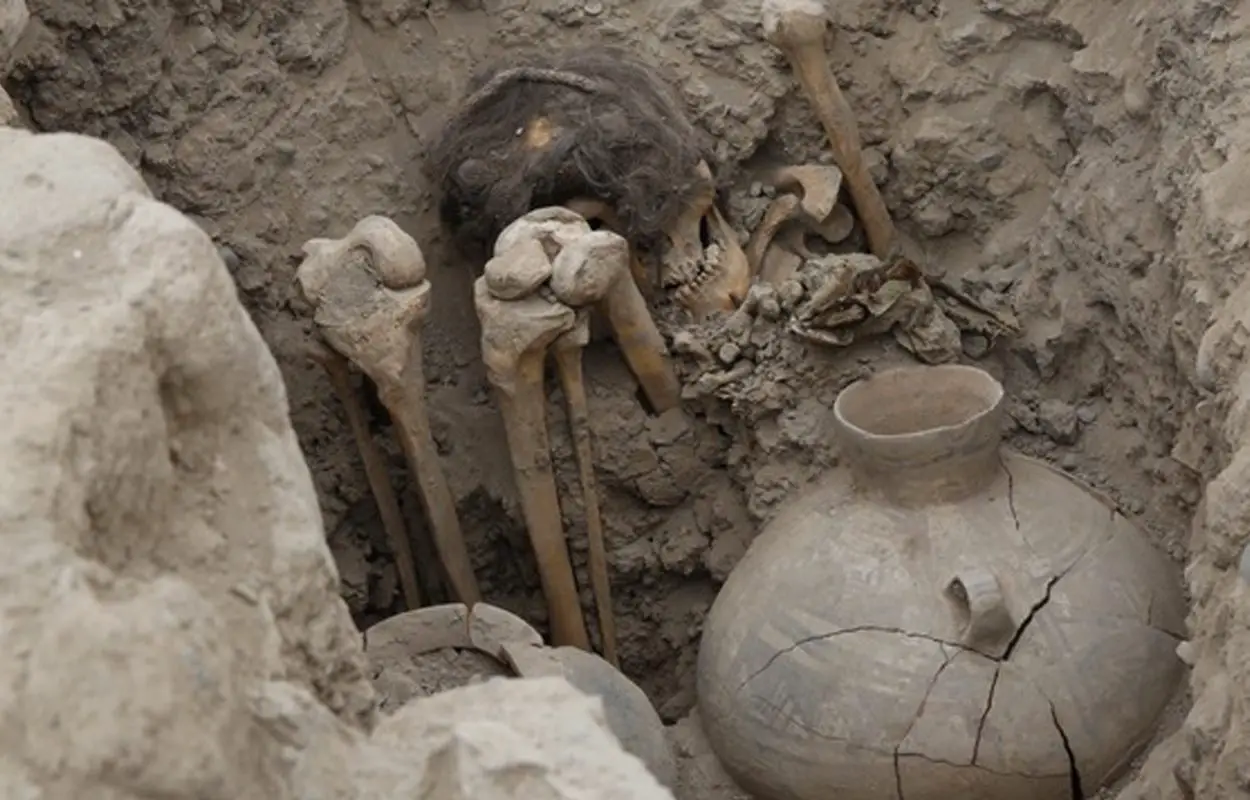 The Ychsma Culture was known for remodeling existing pyramids from other cultures, such as Huaca Mateo, Huaca San Borja, Huaca Csa Rosada, Huaca Huantinamarca, Huaca San Miguel, and Huaca Pucllana where the recent tomb discovery was made.
Excavations of the tomb have also discovered funerary offerings made of ceramic vessels, including a pot decorated with abstract and geometric zoomorphic motifs, and a pitcher decorated in a geometric tricolor style on a red base.
"Until 2015, the Ychsma presence was known through offerings made with human hair in mates or wrapped in achira leaves that they left in different areas of this esplanade, even in the cracks," said Mirella Ganoza, discoverer of the tomb.
Header Image – Huaca Pucllana – Image Credit : Shutterstock