In a press announcement by the Institute of Archaeology at the Chinese Academy of Social Sciences (CASS), archaeologists have discovered the tomb of Emperor Xiaomin of Northern Zhou near Xianyang City, China.
Emperor Xiaomin (birth name: Yuwen Jue), was the founder of the Xianbei-led Northern Zhou dynasty of China that lasted from AD 557 to 581. One of the Northern dynasties of China's Northern and Southern dynasties period, it succeeded the Western Wei dynasty and was eventually overthrown by the Sui dynasty.
Rather than take the title of emperor, Xiaomin instead used the Zhou Dynasty title of "Heavenly Prince", however, a power struggle occurred between Xiaomin and the his cousin, Yuwen Hu, who deposed Xiaomin and had him killed.
Archaeologists conducting excavations adjacent to the Airport Expressway in Xianyang City have uncovered the tomb of Emperor Xiaomin, designated Tomb M655.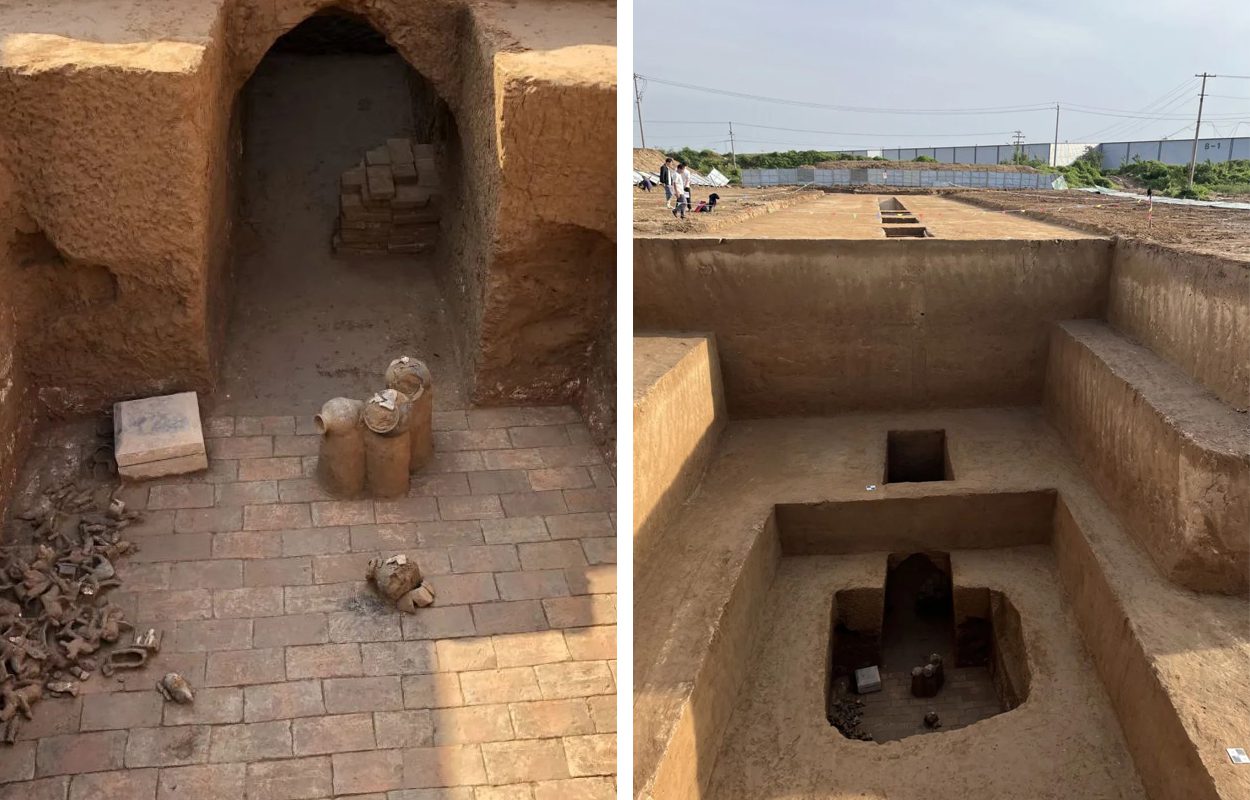 Excavations have revealed a 147 long ditch, leading to a tomb oriented on a north to south axis. The tomb contains a single chamber at a depth of 10 metres, containing disturbed funerary offerings such as ceramic vessels and figurines depicting warriors, cavalry units, a camel, and indiscernible creatures.
The team also discovered an epitaph stone with an inscription loosely translated as: "Renshen in October of the second year of the tomb of Gongyu Wenjue, Duke of Lueyang, Zhou Dynasty" – referring to the birth name of Yuwen Jue.
According to the press announcement: "The archaeological discovery of Yuwen Jue's tomb from the Northern Zhou Dynasty is of great significance. It is the second Northern Zhou emperor's tomb that has been excavated after the Xiaoling Mausoleum of Emperor Wu of the Northern Zhou Dynasty."
Institute of Archaeology at the Chinese Academy of Social Sciences (CASS)
Header Image Credit : CASS