Archaeologists from the National Institute of Anthropology and History (INAH) have discovered a chacmool statue in the city of Pátzcuaro, Mexico.
A chacmool is a distinctive form of Mesoamerican sculpture representing a reclining figure that may represent slain warriors carrying offerings to the gods. Individual chacmools exhibit significant variation, with heads that can face either to the right or left, and in some cases, upwards.
The original name for these sculptures is unknown, with the name "chacmool" given by Augustus Le Plongeon in 1875 based on a sculpture he and his wife unearthed in the Temple of the Eagles and Jaguars at Chichén Itzá. Le Plongeon interpreted "Chaacmol" from Yucatecan Mayan to mean "paw swift like thunder."
Chacmool sculptures have been discovered extensively throughout Mesoamerica, spanning from Michoacán in Mexico to El Salvador. The earliest known examples of these sculptures date back to the Terminal Classic period of Mesoamerican history, approximately between AD 800 and 900.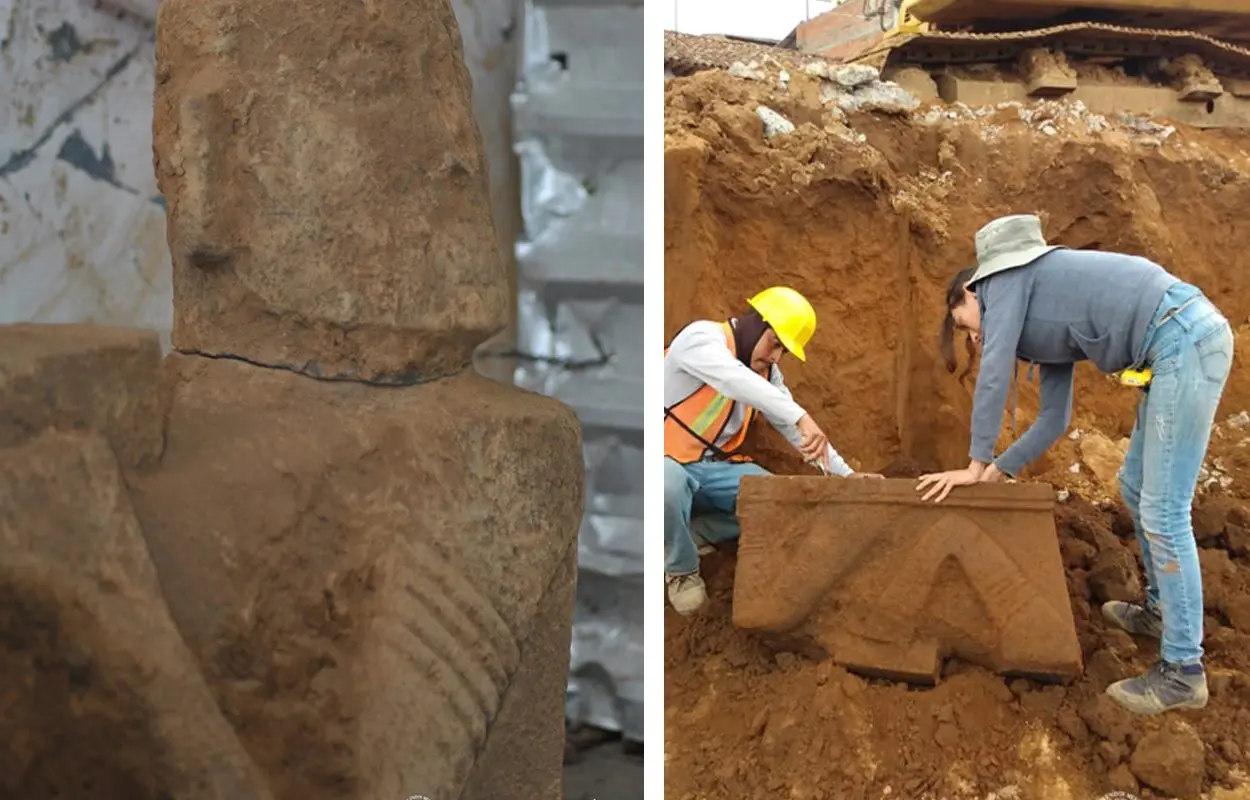 Archaeologists recovered a chacmool statue in Pátzcuaro during construction works, which according to the researchers was found out of context from its original location and placed in construction fill for the development of the city.
The statue is carved from basalt and measures 90 centimetres in length by 80 centimetres in height, with a preliminary study placing the date of the statue to the Late Post-Classic Period (AD 1350 to 1521).
According to an INAH representative: "These images that we know by the Mayan name of chacmool were ritual tables in pre-Hispanic times. It has been speculated that they were used in sacrificial and offering ceremonies."
Because of the discovery, the Ministry of Culture of the Government of Mexico, through the INAH Michoacán Centre, has undertaken an archaeological rescue project to expand explorations in the immediate area of the statue to identify any further archaeological remains.
Header Image Credit : Luis Punzo – INAH Michoacán Centre