The Benin Bronzes consist of thousands of metal sculptures and plaques which adorned the royal palace of the Kingdom of Benin, presently located in Edo State, Nigeria.
The objects collectively represent the finest examples of Benin art crafted by Edo artists between the 16th century up until the 19th century. In addition to the plaques, the Benin Bronzes also comprises of smaller brass or bronze sculptures such as portrait heads, jewellery, and other decorative pieces.
The majority of the plaques and other objects were seized by British forces during the Benin Expedition of 1897, which aimed to consolidate imperial control in Southern Nigeria. Two hundred pieces were taken to the British Museum in London, while the rest were taken to other institutions and museums across Europe.
Although the collection is commonly referred to as the Benin Bronzes, the pieces are predominantly crafted from brass of varying compositions using the lost-wax casting method, a process by which a duplicate sculpture is cast from an original sculpture.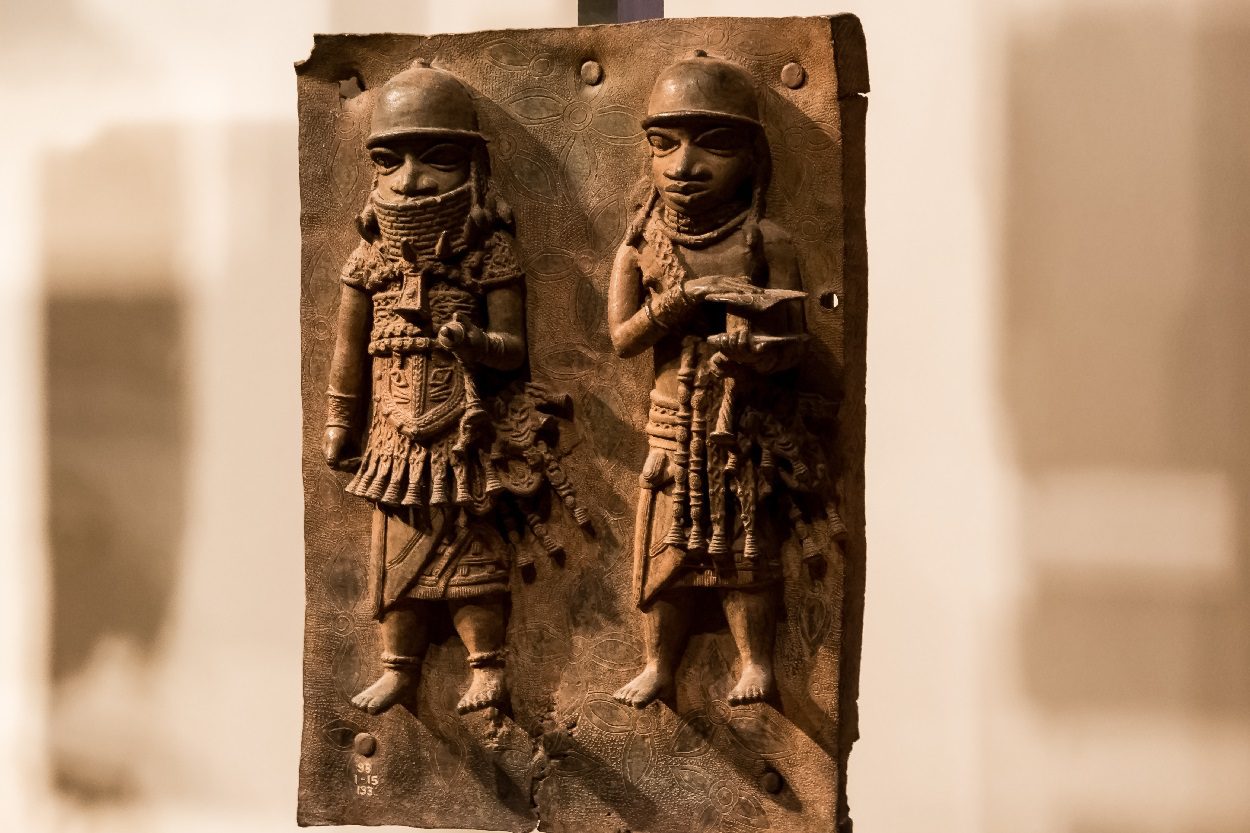 Edo artisans used manillas, meaning bracelet, as a metal source for making the Benin Bronzes. Manillas were also used as decorative objects and currency across parts of Western Africa.
In a new study published in the journal, PLOS ONE, researchers have conducted an ICP-MS geochemical analysis of 67 manillas, which were recovered from 16th and 19th century shipwrecks found in African, American, and European waters.
According to the study: "Comparing trace elements and lead isotope ratios of manillas and Benin Bronzes, the study identifies Germany as the principal source of the manillas used in the West African trade between the 15th and 18th centuries before British industries took over the brass trade in the late 18th century."
Historical sources indicate that thousands of manillas were shipped from Europe to West Africa with the opening of the Portuguese trade in the late 15th century. This suggested that Portugal was the principal source of metal, however, the study has now revealed that Germany, in particular, the Rhineland, was the main source for West African casters between the 15th and the 18th centuries.
The authors of the study said: "The work presented affords new insights into the early Atlantic trade, African consumption and production of European metal goods, and the chronology of both European and African castings."
---
https://doi.org/10.1371/journal.pone.0283415
Header Image Credit : Alexander Sarlay – CC BY-SA 4.0