A large hoard of gold jewellery and silver coins has been unveiled to the public as part of a new exhibition at the National Museum of Antiquities in the Netherlands.
The hoard was discovered by a metal detectorist back in 2021 near Hoogwoud, a small city in the Dutch province of North Holland.
After the initial discovery, the finds were reported to the intermunicipal organisation, Archaeology West Friesland, which were then transferred to the National Museum of Antiquities for examination and preservation.
Metal detecting in the Netherlands requires a license and permission from landowners. It is illegal to use a metal detector on known historical and archaeological sites, with any finds considered "treasure" or of historical importance requiring the finder to notify local authorities.
The hoard consists of four decorated gold earring pendants in the shape of a crescent moon, along with two pieces of gold leaf that fit together, and 39 small silver coins from the medieval period.
Dating of the coins places them to a period between AD 1200 to AD 1250, suggesting that they were deposited in the ground around the middle of the thirteenth century AD.
Small pieces of textile found with the coins indicate that they were wrapped in a cloth or small bag. The 39 coins come from the Diocese of Utrecht, from various counties (Holland, Guelders and Cleves), and from the German Empire. The youngest coins were struck in AD 1247 or AD 1248 and depict William II of Holland.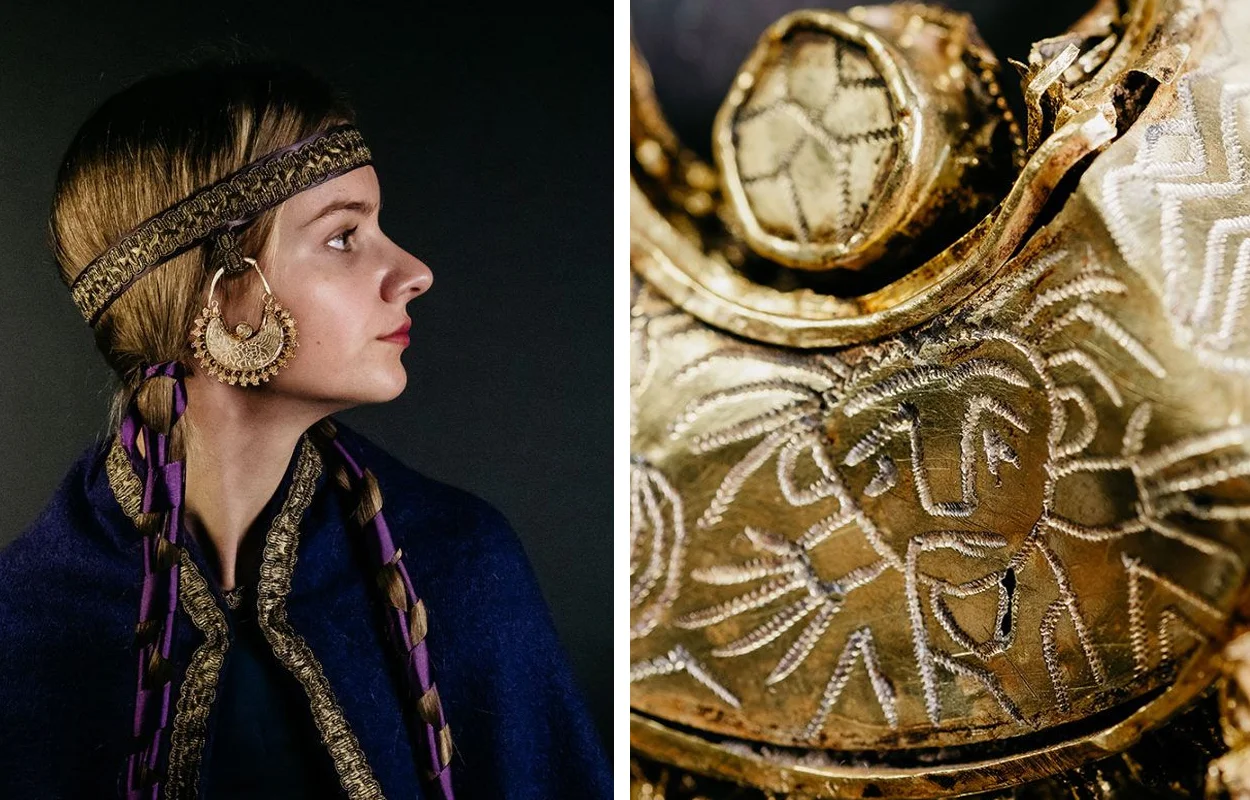 The gold jewellery is much older and dates from the 11th century AD. They were likely family heirlooms and were handed down through generations until they were hidden during a period of conflict.
At the time, the region saw a series of wars between West Friesland and the county of Holland. "This makes the treasure find of great significance for the archaeology and history of North Holland and West Friesland – and even of national and international importance," said the National Museum of Antiquities.
The earring pendants are decorated on one side and have fragile suspension brackets, suggesting that they were probably not pierced through the ears but were instead worn on a hood or a headband. One of the pendants has an engraving of a man's head surrounded by rays of sunlight, which has been interpreted as a portrait of Sol Invictus, the "Unconquered Sun."
National Museum of Antiquities
Header Image Credit : Archeology West-Friesland/Fleur Schinning